Located in the heart of Downtown Bracebridge, and bursting with local food products, artisan creations and so much more. The market is home to numerous vendors including Anderson Produce, Attilo's Foods, Bruno's Bakery, Cosmos Smoked Meats, Grenville Farms, Mark's Muskoka Maple, Spy Cider House and Distillery and more.
When you buy an item from one of our 2021 vendors you will receive a free Bracebridge Farmer's Market gift bag!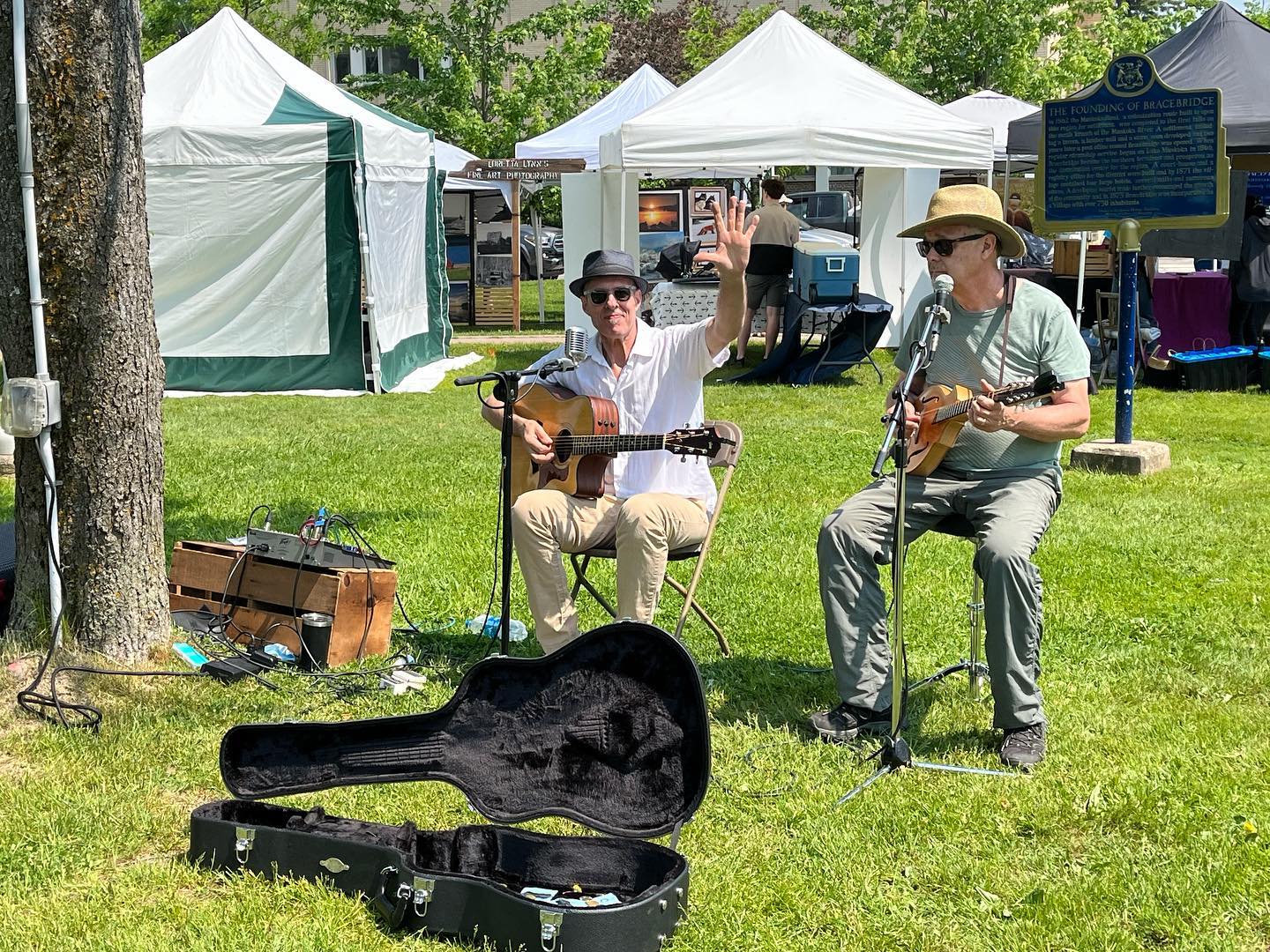 When and Where?
Every Saturday, 8:30 am – 1:30 pm starting June 5, 2021 through to October 9, 2021 at Memorial Park in Downtown Bracebridge.
---
Each week you will find a number of vendors selling a range of products that include:
Farm Fresh Produce
Meat, Cheese and Eggs
Local Honey
Baked Goods
Artisan Goods
Craft Alcohol including beer, cider and wine
Why not make a day of it? After visiting the Saturday Market, consider taking a stroll down the main drag in Downtown Bracebridge, then hit up one of our local breweries. Visit Katalyst Brewing where they're brewing shot cans of IPAs with local hops or head to the patio at Muskoka Brewing to try their new seltzers.
Explore the local trails in the region to get a taste of the great outdoors that Muskoka is known for – and be sure to pick up takeout from a local restaurant for a picnic along the way.
There has never been a better time to support your local food producers! Remember to tag us in your Farmers' Market trip on social media at @VisitTheBridge