With delicious food, beautiful green spaces and stunning outdoor art, Windsor is the perfect place for a weekend escape.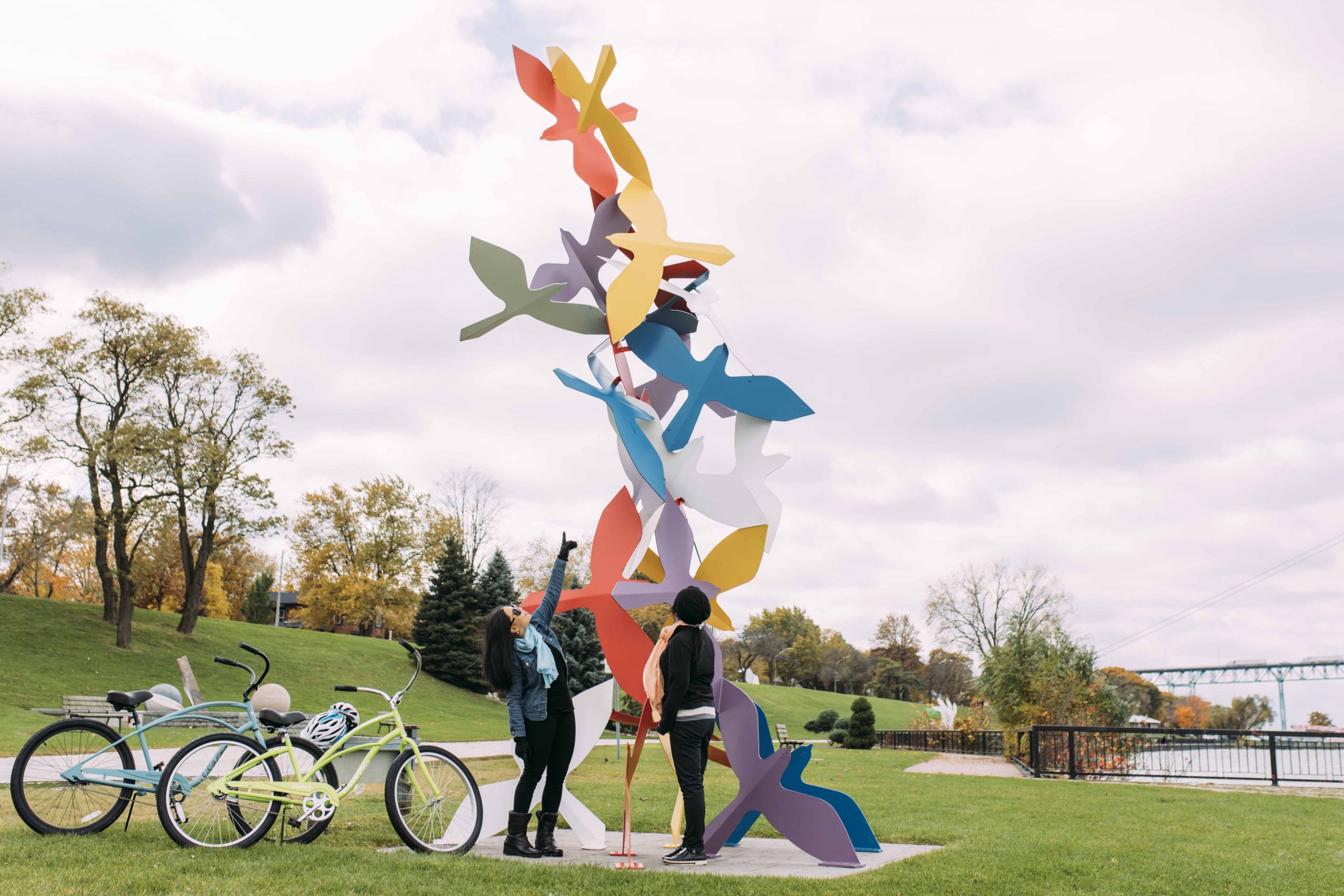 On day one, spend your afternoon on one of Windsor's award-winning local golf courses before touring around the city to experience some of the stunning local pieces of outdoor art.
A full day needs a full stomach so enjoy dinner in Via Italia and let the authentic Italian fare be the reward for an active day exploring.  A night cap or two at a local craft brewery is the perfect way to end the day before heading to the hotel.

Start your day two at the Downtown Windsor Farmers Market. Grab some locally grown fruits & veggies or handcrafted goodies from Whiskey Jack Boutique before heading to the waterfront to enjoy a serene walk through the sculpture garden featuring some larger than life art installations.
The town of Tecumseh, situated along the calm, scenic shores of Lake St. Clair, will welcome you for lunch at one of their amazing restaurants that feature great locally-sourced fare. A round of disc golf (yes disc golf!) will leave you thirsty, so cool off with a craft beer and a wood fired pizza before calling it a day.
---
To view or download this whole itinerary, and all suggested stops on your Windsor Essex overnight trip, please click here.