In small-town Ontario, there are so many amazing flavours to taste, sites to see and things to do, so when folks say they'd like to visit us on a Sunday, telling them that a lot of things are closed is a bummer.
There's a catch though. Oxford businesses, as part of said small-town Ontario, often close their doors on Sundays because they want to enjoy those aforementioned perks too! Using Sunday as a day of rest, a day to gather around food or a day to get out in nature, we often call it a day for the locals because it truly is.
Okay, it's not all sad though because there are some businesses who keep things open on Sunday and honestly, they make for one terrific, lazy Sunday getaway if you ask us. Read on for our perfect Sunday itinerary filled with delicious baked goods, time in nature, a little shopping and of course, farm to table dining.
---
Stop 1: Snyder's Family Farm Bakery
Where: 936685 Blenheim Rd. Bright, ON. (View Map)
Alright, let's talk baked goods. In the fall, Snyder's Family Farm's bakery is a must-stop along our back roads. Detour off of Highway 401 down beautiful back roads bursting with fall foliage and golden crops in the fields. You'll see cows and horses grazing, sheep, goats and so much more.
Once you make it to Snyder's Family Farm, head into the bakery for a mouth-watering selection of autumn-inspired treats. We love their famous pumpkin woopie pies and pumpkin cinnamon buns. They also have butter tarts in loads of quirky flavours (matcha butter tart anyone?), Snyder men (their take on the gingerbread man) and more.
If you're feeling adventurous, consider booking a farm pass in advance to enjoy their giant inflatable pillows, pedal carts and more. In October, Fear Farm, their sister company also comes to life with haunted campfires, spooky wagon rides, loads of food trucks and haunts to be enjoyed… if you dare.
---
Stop 2: Take a Walk at Vansittart Woods
Where: 775275 Blandford Rd. Woodstock, ON. (View Map)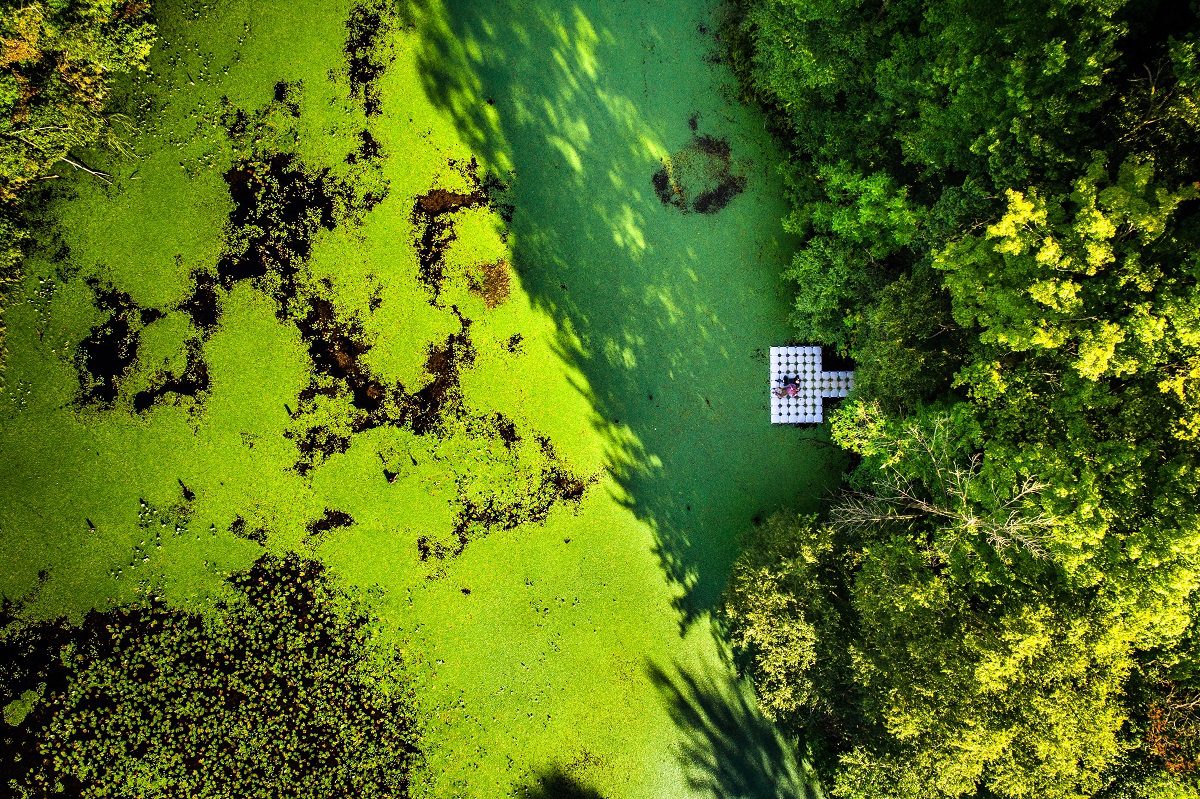 Enjoy a little time in Mother Nature this fall in Vansitartt Woods. This tree covered forest is a beautiful spot any time of year, but particularly when the leaves turn into a kaleidoscope of colours. This trail is made of packed earth and is easy to moderate.
With 4.2km of trails that loop through hardwood and pine forest, you'll love taking a little time for yourself to reconnect and unplug on a Sunday morning. Because there are several options on this trail, we do recommend using the all trails app while there.
We just ask that you pick up after yourself and provide any wildlife with adequate space. Even if they don't move away from you, they may be protecting young so please be mindful of that.
Please note that if the gate is closed upon arrival, there are still three roadside parking spaces available for use with a short walk into the trail.
---
Stop 3: Lunch at Brickhouse Brewpub
Where: 190 Fairway Rd. Woodstock, ON. (View Map)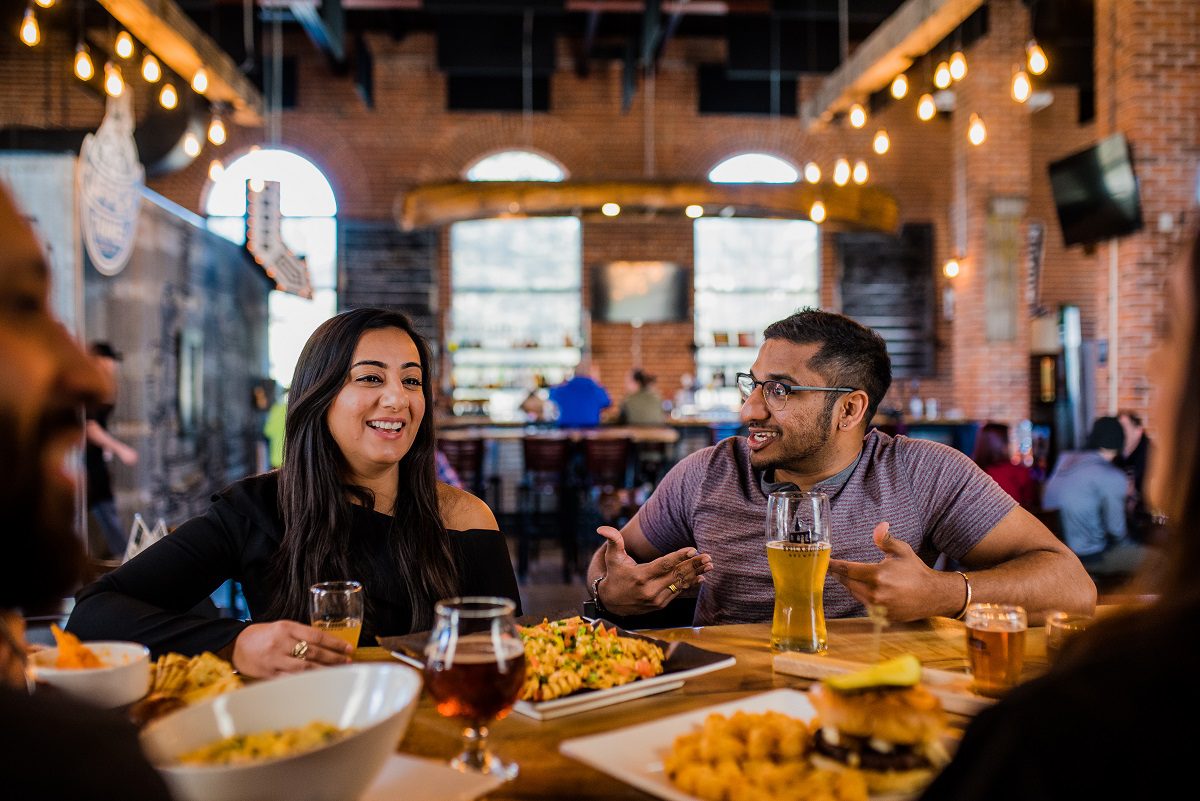 Hearty food and a huge array of Ontario independent craft brews are waiting for you on tap at Brickhouse Brewpub. Right next to Sally Creek Golf Club (a different option for those who prefer the greens over the trails), Brickhouse Brewpub has 24 Ontario craft beers on tap from various breweries including 12 from their sister company, Upper Thames Brewing Co.
Enjoy a menu filled with local cheese and recipes made with Upper Thames Beer. We love their fresh soft pretzels served with house-made beer mustard and beer cheese dip as well as their Timberbeast Burger which is topped with fresh Gunn's Hill Artisan Cheese curds and made-from-scratch gravy using their brown ale.
If the weather is nice, enjoy one of the last remaining patio days to laze out in the sun and if it's overcast or rainy, cozy up inside the dining room for great vibes.
---
Stop 4: One-of-a-Kind Antique Mall
Where: 97 Wilson St. Woodstock, ON. (View Map)
One of our favourite Sunday activities this time of year is thrifting! Head to One-of-a-Kind Antique Mall where you'll discover Canada's largest indoor antique mall.
With three floors filled with unique antique vendor booths, it's like a treasure hunt. You'll find everything from comic books and vinyl to vintage furniture, glassware, raw slabs of wood and picnic baskets. That's just the start.
---
Stop 5: Dinner at Finkle Street Tap and Grill
Where: 450 Simcoe St. Woodstock, ON. (View Map)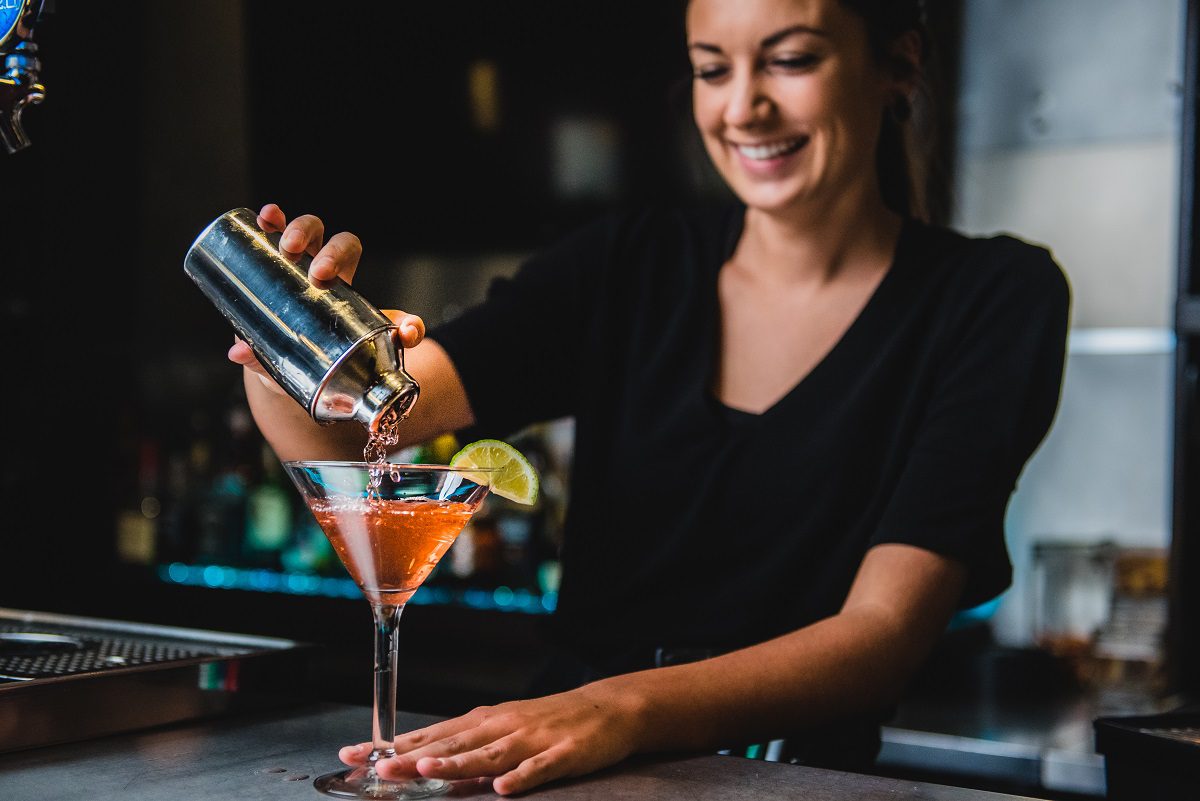 Sometimes, all you need at the end of a full day is a great meal. Finkle Street Tap and Grill in Woodstock is a great place to find great eats in a relaxed atmosphere.
Cozy up in a booth or high-top table with a local craft beer and peruse their menu. You'll find everything from paninis and veggie options to their signature fire-roasted pizza.
Cocktails your jam? Finkle Street has a great selection of cocktails too to make your Sunday even more special!
---
Stop 6: Spend the Night at the Elm Hurst Inn
Where: 415 Harris St. Ingersoll, ON. (View Map)
Finally, rest your weary head for the evening if you plan on staying! The Elm Hurst Inn and Spa is an Ontario's Finest Accommodation built inside the former home of renowned Ingersoll Cheese Maker, James Harris.
A stop on the Oxford County Cheese Trail, we recommend checking out their Oxford Cheese Trail package or one of their spa packages if you'd like a little relaxation the next day! Walk the beautiful grounds or kick back and chill, after all, that's what Sundays are for.
---
We can't wait to see you!
We can't wait to have you visit and eat your way through Oxford County. Coming on a different day? No worries! Reach out to us at [email protected] and we'll help you put an itinerary together or check out our website for loads of trip ideas.