Visit Heron Head Bikes and rent a step-through style bike for an afternoon of cycling and exploring bike-friendly businesses and over 70km of nature trails in Brantford.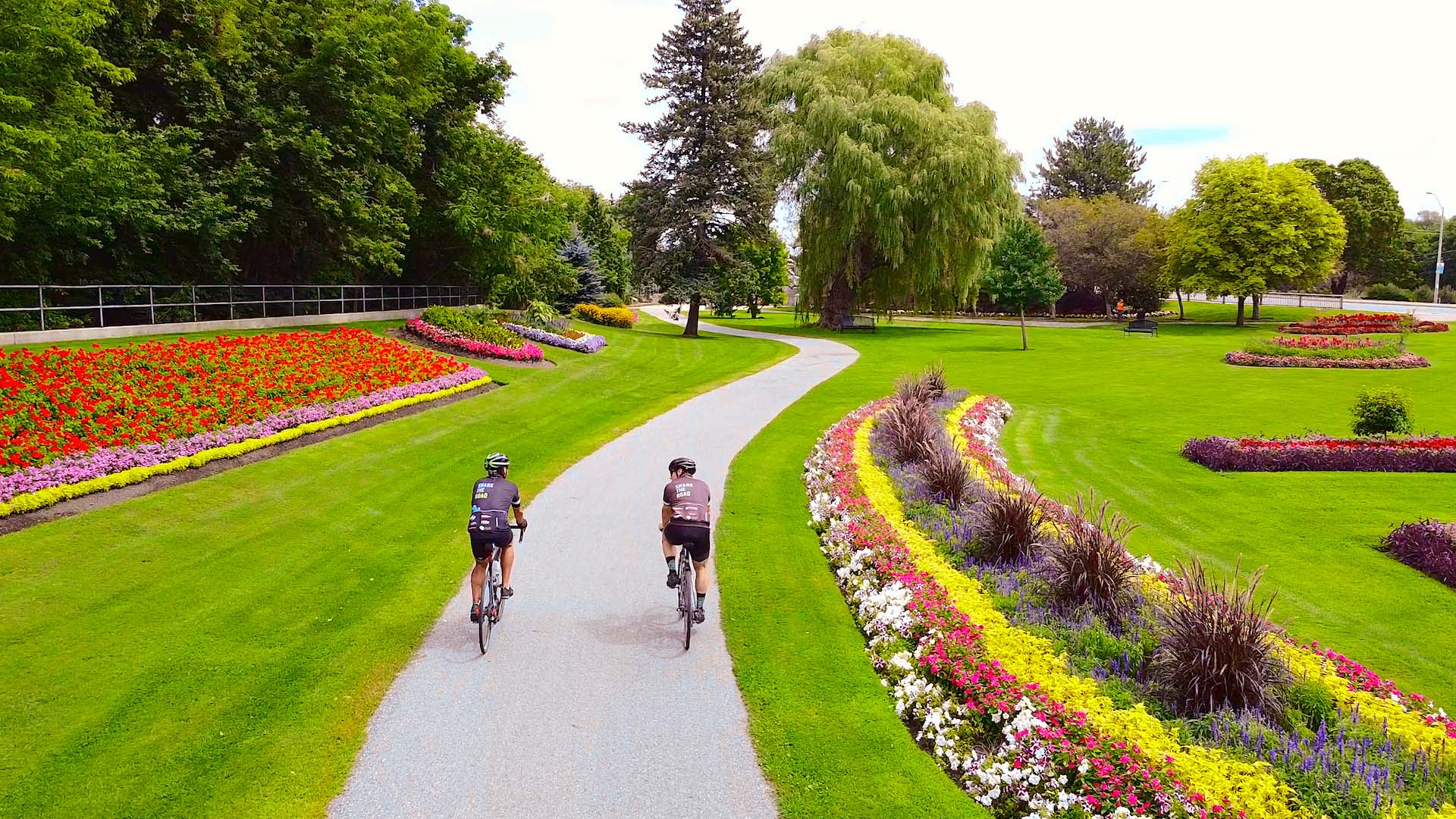 Bike along the Gordon Glaves Memorial Trail which provides beautiful views of the Grand River and the Carolinian landscape. Stop at OMG Ice Cream & Frozen Yogurt for a break and treat yourself to an extraordinary menu of frozen delights. This tiny shop hands out enormous, decadent, and Instagram-able delights.
Nearby Lorne Park is the perfect place to enjoy a quiet moment in nature and refresh and recharge, surrounded by picture perfect flower displays and outdoor sculptures to admire. Lorne Park is Brantford's top horticultural park and is next to the Lorne Bridge, one of the best spots to catch a sunset in Brantford.
A short bike ride brings you to Hudson Public Kitchen & Bar, the newest restaurant addition to the heart of downtown Brantford with a vast food and drink menu and full service bar. Enjoy a warm and inviting atmosphere indoors or on the outdoor patio, nestled beside Harmony Square and across from the Sanderson Centre for the Performing Arts.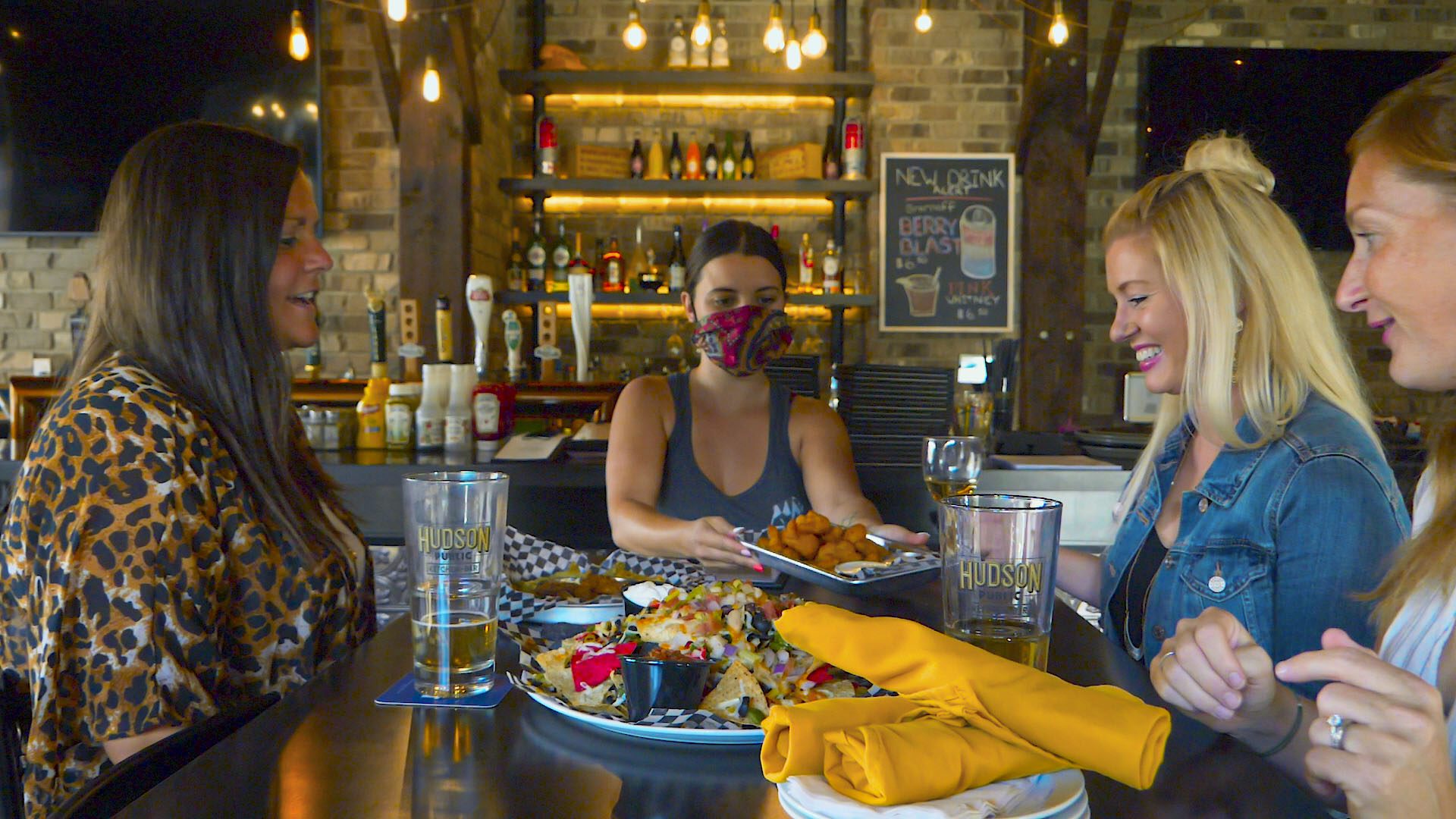 On your way back to drop off the bikes, be on the lookout for artist Lawren Harris' childhood home, located in one of Brantford's historic neighborhoods. Put your feet up and discover comfort at one of Brantford's seven hotels, with amenities to suit all travel styles and budgets.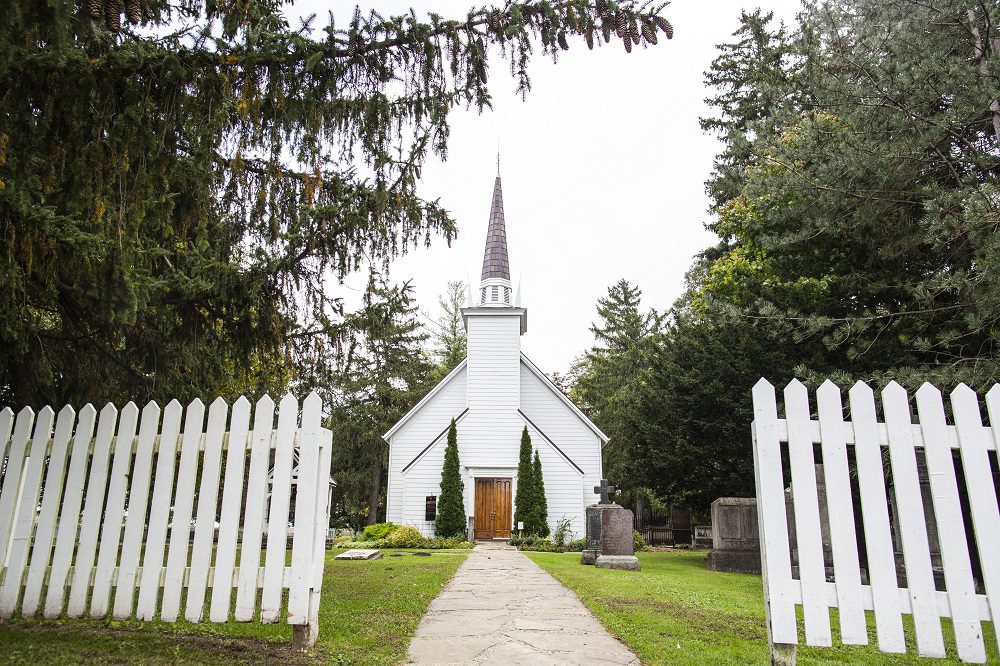 The next day, book a guided tour of Her Majesty's Royal Chapel of the Mohawks to see the eight beautiful stained glass windows, which depict different historical events of Six Nations. Explore the scenic grounds, where you can walk through the historic graveyard and visit the final resting place of Captain Joseph Brant and his son, John Brant. Mohawk Chapel, built in 1785, is the last surviving structure of the original Mohawk Village Settlement and the oldest surviving church in Ontario.
---