Located just three hours north of Toronto, North Bay is known for its natural beauty, rich history and easy access to outdoor recreation. But the city is also home to many must-visit culinary gems, from upscale bistros and farm-to-table restaurants to local breweries and knockout pizza spots. Here's how you can spend 48 hours discovering the best places to eat and drink in North Bay.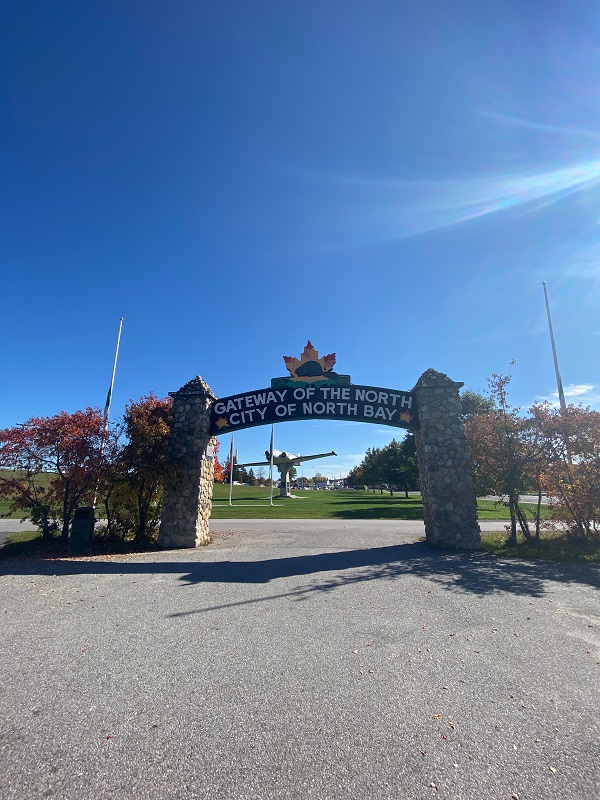 ---
DAY 1
AM – Grab coffee and a good breakfast before tackling all the outdoor activities you have planned for the day. The Breakfast Poutine (read: home fries, mixed cheese, fried onions, your choice of meat, two eggs and Hollandaise sauce!) at Ivan's on O'Brien Street is all the morning fuel you need. A North Bay institution, Ivan's also serves up classic milkshakes, hot dogs, burgers and more.
NOON – After a day of canoeing and hiking and burning off some serious calories, visit Gateway City Brewery for their 'gram worthy flights and steamed bun sliders. The brewery also has a small but comfy taproom with ten beers on tap and a bottle shop where you can grab a pack of beer to go. Spend the rest of the afternoon exploring Downtown North Bay.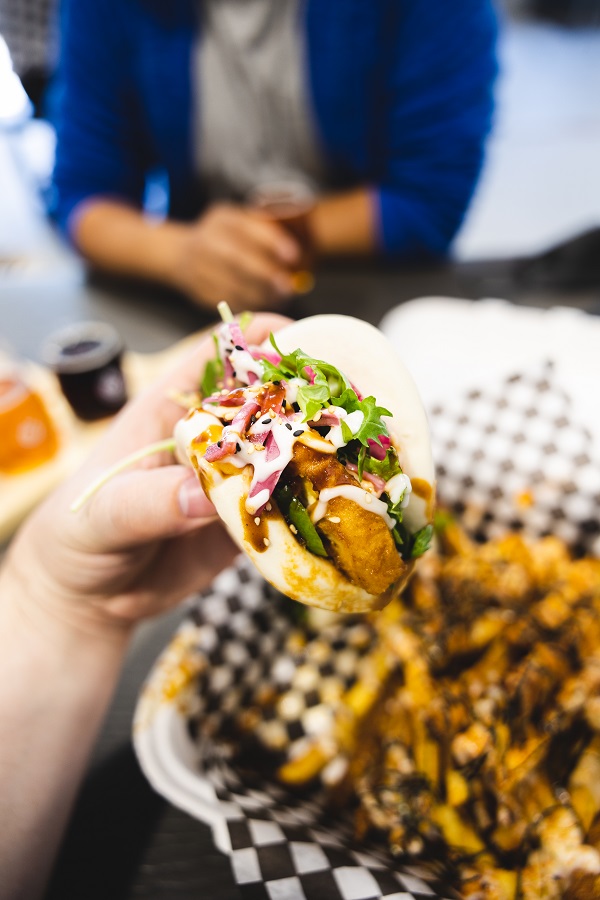 PM – Start off the evening with an aperitif on board The Boat – North Bay's landmark Lakeside Bar and Grill, voted by the Food Network as one of Canada's most unique restaurants. This 99-foot steel-hulled boat built in the mid 1900's rests on land at the North Bay waterfront and functions as a restaurant during the summer season. With stunning sunset views, live entertainment and a seafood-forward menu, this could possibly be the last stop on your itinerary.
---
DAY 2
AM – A trip to North Bay would not be complete without a visit to the local farmers' market. The North Bay Farmers' Market has been serving the local community for over twenty years. Feel the bustle and excitement, and the friendliness and warmth of the local people as you browse through the stalls with a fry-pie and coffee in hand. If you prefer a relaxed, sit-down breakfast, head down to North Star Diner for beautifully plated, locally inspired vegan fare (be sure to try the pancakes or the Halifax Donair stuffed with Kind Butcher meat, local greens, tomatoes, pickles and their special donair sauce). With its kitschy décor, red diner stools and chalkboard menus, this popular brunch spot is easily North Bay's cutest café.
NOON – With the afternoon ahead of you, there's plenty of time to explore North Bay's many attractions, including museums and art galleries, and interactive workshops where you can learn about Indigenous culture. For lunch, head over to White Owl Bistro. Expect beautiful lake views and farm-to-table food at this Feast On Certified restaurant located on Lakeshore Drive.
PM – Round off your trip with delicious Thai food at Dave's Green Papaya. This bustling casual dining Thai restaurant in Downtown North Bay is run by Simone and David Seetho who have been in the restaurant business for over 20 years. For a nightcap, pop into Raven and Republic. Just a two-minute walk from the restaurant, this gastropub is known for its craft beers and cocktails, and late night eats (in case you're feeling peckish!)
---