Ah, pumpkin season. Some love it and some love to hate it. Pumpkin, or pumpkin spice that is, has become a polarizing pick-me-up, with some cherishing it's early arrival at the end of summer, never quite getting their fill before the season is over. While others see pumpkin spice as an invader, something that arrives too soon and completely uninvited. Pumpkin spice season has become a Canadian tradition. And did you know that the pumpkin fruit also packs a nutritional punch? Full of vitamin A and antioxidants, pumpkin is a delicious and nutritious addition to both sweet and savoury dishes—from soups to pies, curries, breads, gelato and even beer. And of course, it's mighty fine in a latte as well.   
Here is a list of 13 downtown Durham Region cafes and restaurants where you can indulge in your pumpkin passion, while strolling along our main streets taking in the sights and sounds of our beautiful community.
---
1. Downtown Ajax: Rotilicious
I'm sure you've tried a pumpkin spice latte, but how about a dose of pumpkin in a different form? Rotilicious has been serving up delicious Caribbean and Chinese cuisine in Ajax for more than 32 years, so if you haven't been before, you have some time to make up. Why not jump right in and try their Pumpkin Roti, pumpkin from the Islands cooked with special seasonings and potatoes. Yum!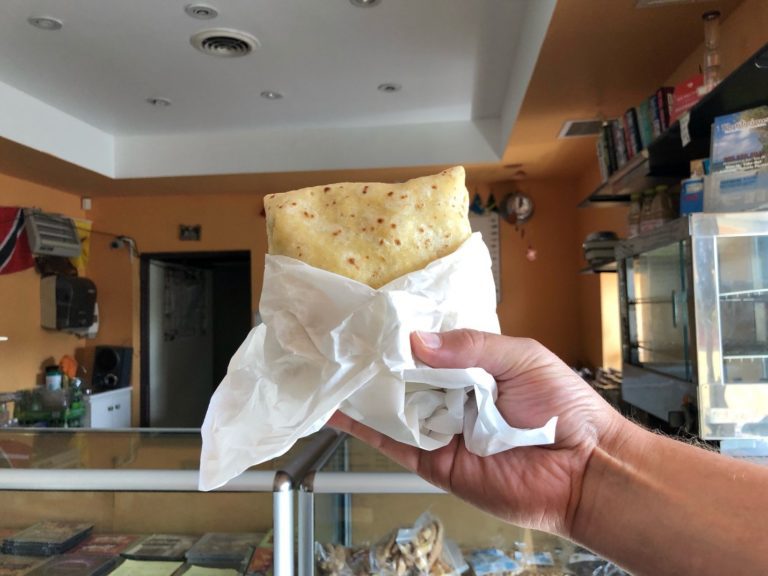 ---
2. Downtown Beaverton: The Shortis|s Cafe|Bar
For a special treat, visit the Shortis|s Café|Bar in beautiful downtown Beaverton. Located in a historic and charming building, originally operated as the Shortis(s) Hotel in the 1800's, you can enjoy specialty coffee, tea, hygge lunches, sweets and more. Try their pumpkin chocolate scones or a pumpkin pie iced latte for some sweet bliss.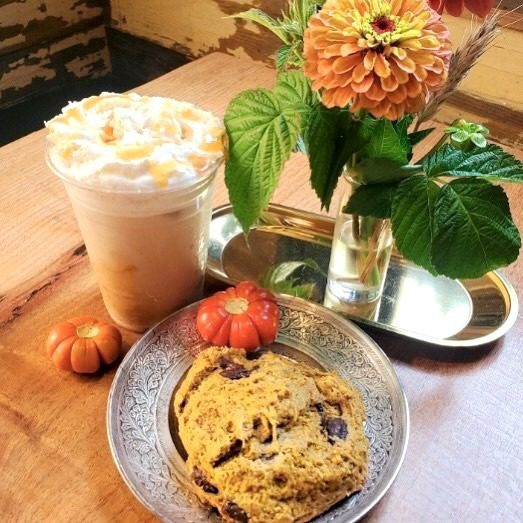 ---
3. Downtown Bowmanville: The Toasted Walnut
Stop. You don't need to read any further. Jump on your bike, get in your car, or strap on your rollerblades and start heading to The Toasted Walnut. Three words: Turtle Pumpkin Cheesecake. You're welcome. Oh, but I guess we should tell you, call ahead to make sure they have it when you're going. If not, they have many drool-worthy goodies for you to enjoy too.
---
4. Downtown Brooklin: Goodberry
For a yummy pumpkin spiced latte, stop by The Goodberry, a frozen yogurt and espresso bar in Brooklin's heritage district. While there, indulge in their many healthy treats like panini sandwiches, soups, salads, baked goods, and frozen yogurt of course!
---
5. Downtown Newcastle: Sift
Sift is a local bakery located in downtown Newcastle with mouth-watering pastries, cupcakes, desserts and drinks. From pumpkin cheesecake filled muffins to pumpkin sweet cream iced coffee, you might want to show up early or call ahead because these fresh baked goodies are snapped up quick.
---
6. Downtown Orono: Buttercup Hollow Pantry
Located in picturesque downtown Orono, Buttercup Hollow Pantry is a great place to stock up on ready-to-go meals and baked goods. From pumpkin muffins to pumpkin cheesecake crumble bars and seasonally available pumpkin pie, there are many options to choose from to get your pumpkin fix.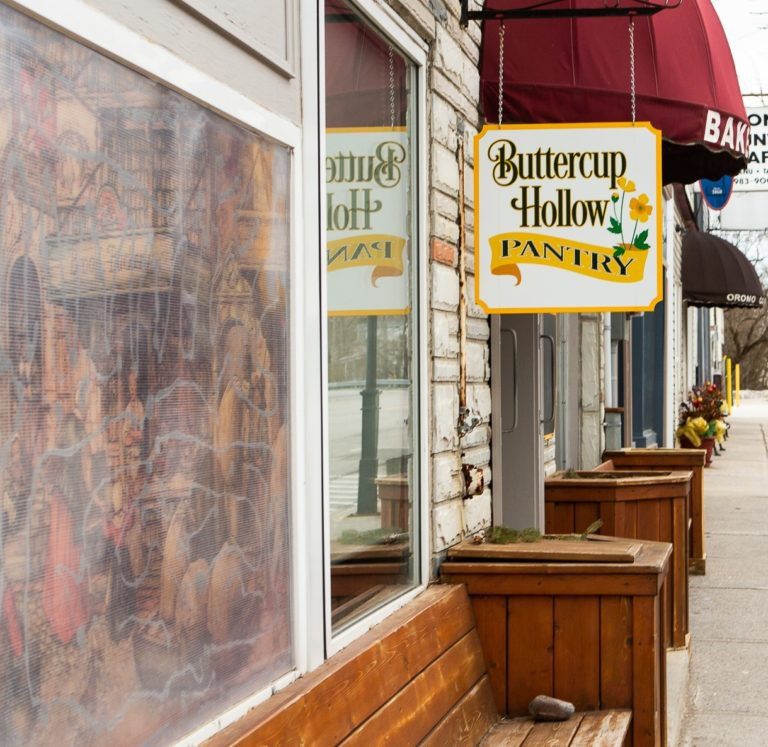 ---
7. Downtown Oshawa: Cupcake Goodness
You may like baked goods, but do you really get your fill? Why not join one of the monthly baked good subscriptions from Cupcake Goodness. From scone of the month club to monthly cake slices and monthly pie club, you can get your fix and keep it coming. And of course—best thing ever—October's flavour is pumpkin spice! If that's too much goodness for you, they also sell items individually, like this delicious pumpkin bread.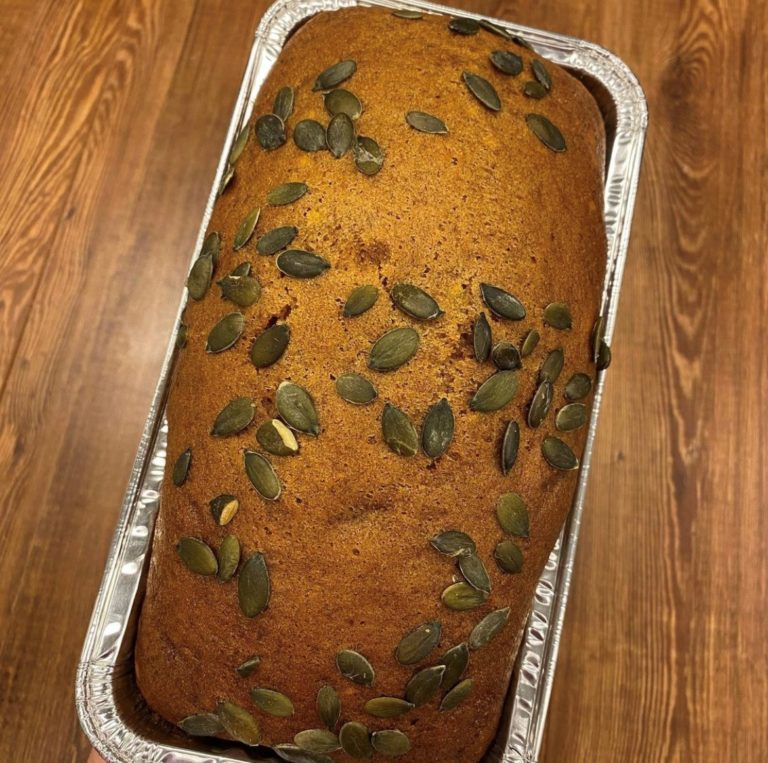 ---
8. Pickering Nautical Village: Mr. Delicious Fine Dining by the Lake
591-617 Liverpool Rd., Pickering
If you're looking for some savory pumpkin, Chef Glen at Mr. Delicious Fine Dining by the Lake has you covered. Serving up seafood and Caribbean dishes, you can enjoy their beautiful patio while getting your pumpkin fix from dishes like pumpkin soup, rasta pasta, or a plate of fresh steamed vegetables.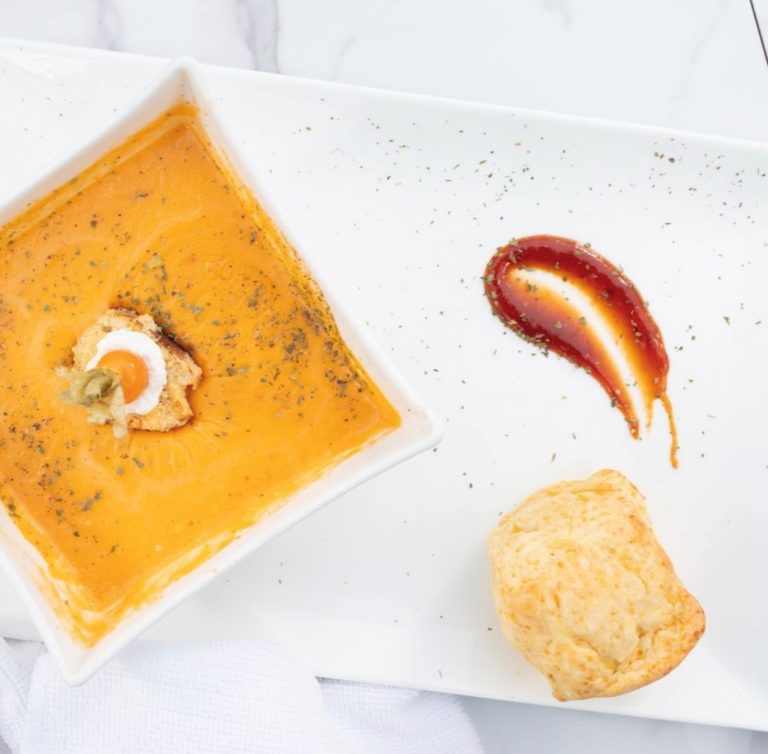 ---
9. Pickering Village: Bean and Basket
62 Old Kingston Rd., Pickering Village
There's a new coffee bar in town, located in gorgeous Pickering Village. Bean and Basket is a one-stop shop for locally made goods, sustainable home solutions and now, great coffee. Stop by to sample their newly released pumpkin drinks and pumpkin baked goods.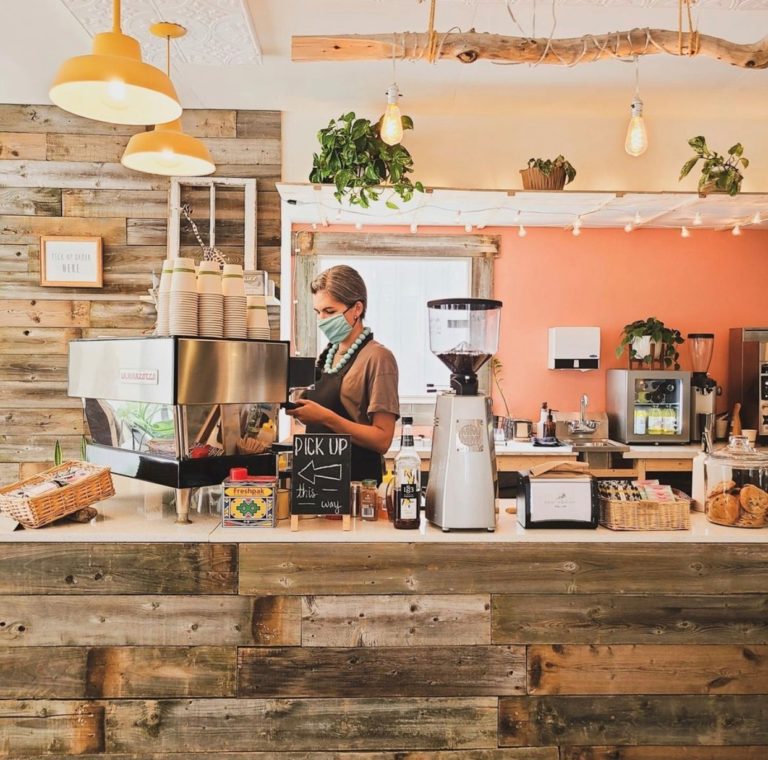 ---
10. Downtown Port Perry: The Perfect Scoop
Pumpkin pie gelato? Yes please! From freshly-made tasty gelato, ice cream, smoothies, shakes and espresso, there is something for everyone at The Perfect Scoop. Stop by to get your pumpkin fix and then stroll along their beautiful waterfront path to take in the fall colours.
---
11. Downtown Sunderland: River Street Café
For those that truly love pumpkin spice, it can be a stressful time of year trying to maximize pumpkin spice goodness in a limited, seasonal window. Stress no more, because the River Street Café in downtown Sunderland serves up pumpkin spiced lattes all year round. Pumpkin spice lovers unite and drive to Sunderland!
---
12. Downtown Uxbridge: Annina's Bakeshop & Café
300 Durham Regional Hwy 47, Goodwood
What's better than pumpkin pie? How about pumpkin tarts? Stop by Annina's Bakeshop & Café in Uxbridge to enjoy many of their delicious treats from country style breakfasts to tasty lunches. And good luck not eating all their scrumptious desserts.
---
13. Downtown Whitby: 

Brock St

.

 Brewery
Located in historic downtown Whitby, Brock St. Brewery is must-stop for craft beer lovers. From small batch vodka sodas to hard iced teas, and of course craft beer, there is something for every palette. If you like pumpkin, you'll want to try their seasonal, full-bodied amber ale, which has notes of pumpkin, brown sugar and spices.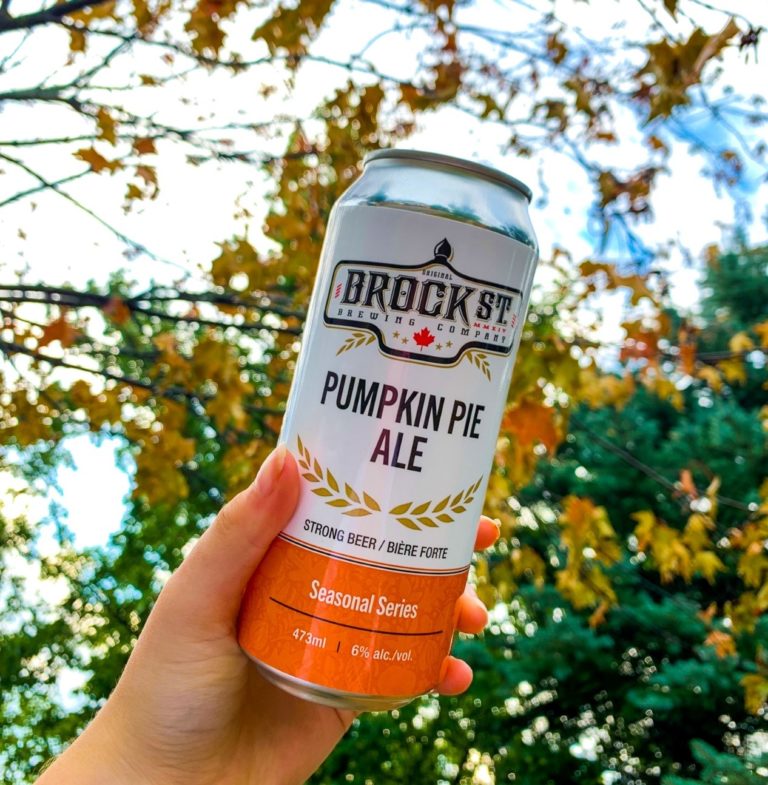 ---
NOTE: At the time of publishing, Durham Region and the Province of Ontario are in Step 3 of the Roadmap to Reopen; the Province's three-step plan to safely and gradually lift public health measures, based on ongoing progress of province-wide vaccination rates, and improvements of key public health and health care indicators. Many businesses now require proof of vaccination; please check ahead for specific business policies. Residents are encouraged to follow health guidance when safely exploring their local communities, including wash hands frequently, wear a mask and physically distance from others.
---