If you're looking for a creative gift that isn't necessarily a 'thing', consider giving the gift of a really cool experience. To help you get started (and with your safety in mind), we've put together 13 experiential gifts that are great for making memories with loved ones, or for enjoying alone. From winter outdoor adventures to making chocolate truffles from scratch, these gift ideas are sure to please the special people on your list. And, they'll have something nice to look forward to, after the holidays!
[Please visit the websites listed below for information on dates and availability, these may vary due to the evolving COVID 19 safety regulations that are in place in each region]
---
1. TRUFFLE CAMP

Cindy Walker is more than a chocolatier – she's a storyteller. At Truffle Camp, you get to spend an afternoon in her shoes learning to make chocolate truffles from scratch featuring flavours that reflect Oxford County.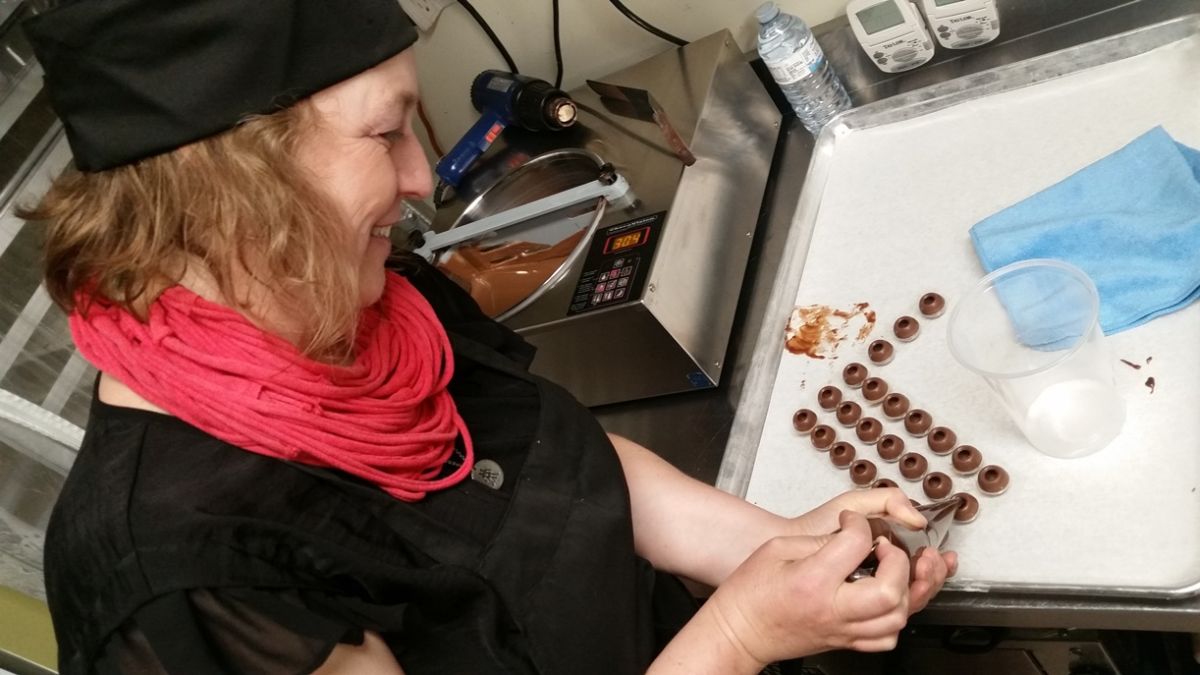 ---
2. CHEF LED COOKING CLASSES

The popular Chef Next Door Cooking Studio in Windsor Essex is open and provides an opportunity to develop culinary skills under the guidance of local chefs. Class sizes are limited – so book early!
---
3. A DOME OF YOUR OWN

The Village Biergarten in Waterloo Region has transformed their sprawling patio into a seasonal wonderland thanks to private – heated – six person domes. They serve a variety of local craft beers and shareable Mexican food.
the-village-biergarten.square.site
---
4. DISCONNECT TO RECONNECT

At Northern Edge Algonquin, you can book an immerse – unplugged – "Fire & Ice" winter retreat for your group of 10 that includes guided outdoor adventure, wood-fired sauna time and plenty of campfires.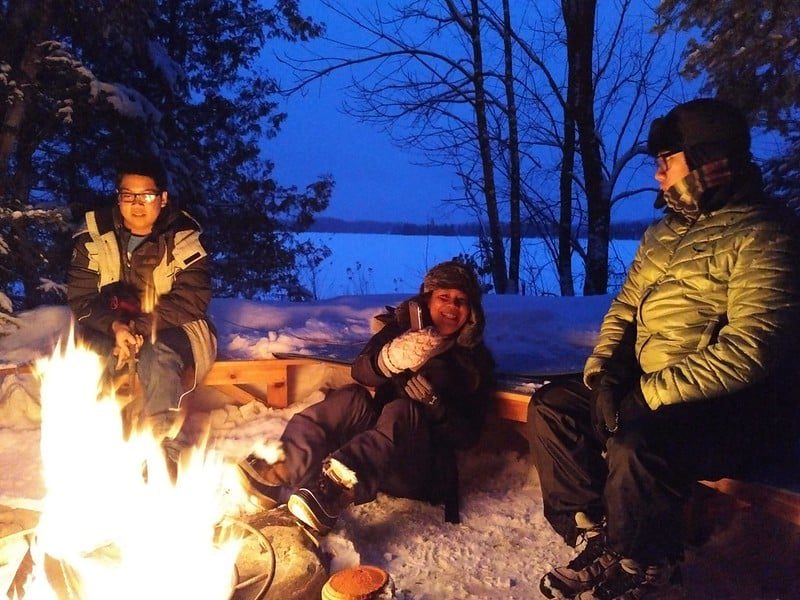 ---
5. PADDLE PARTY
Whether it's an adventurous ride or a calm family trip, OWL Rafting offers quality 1 and 2-day whitewater vacations that include locally-sourced feasts to fuel your time on the river. Gift now, paddle later!
---
6. FROM TREE TO TABLE
Book an award-winning Tree to Table experience for your social bubble at Ottercreek Woodworks. Gather around an open fire, sip on tea with freshly-foraged ingredients and gain knowledge about the trees of Ontario's vast Carolinian Forest with woodworker David Schonberger, and choose your own piece of locally harvested lumber to create a personalized, live-edge charcuterie board alongside David.
---
7. LOCAL, FORAGED, HOMEGROWN

Book a private seven course tasting on the farm with Sumac+Salt in Grey County. Joel and Hannah create magical experiences focused on hyper-seasonal ingredients with a story.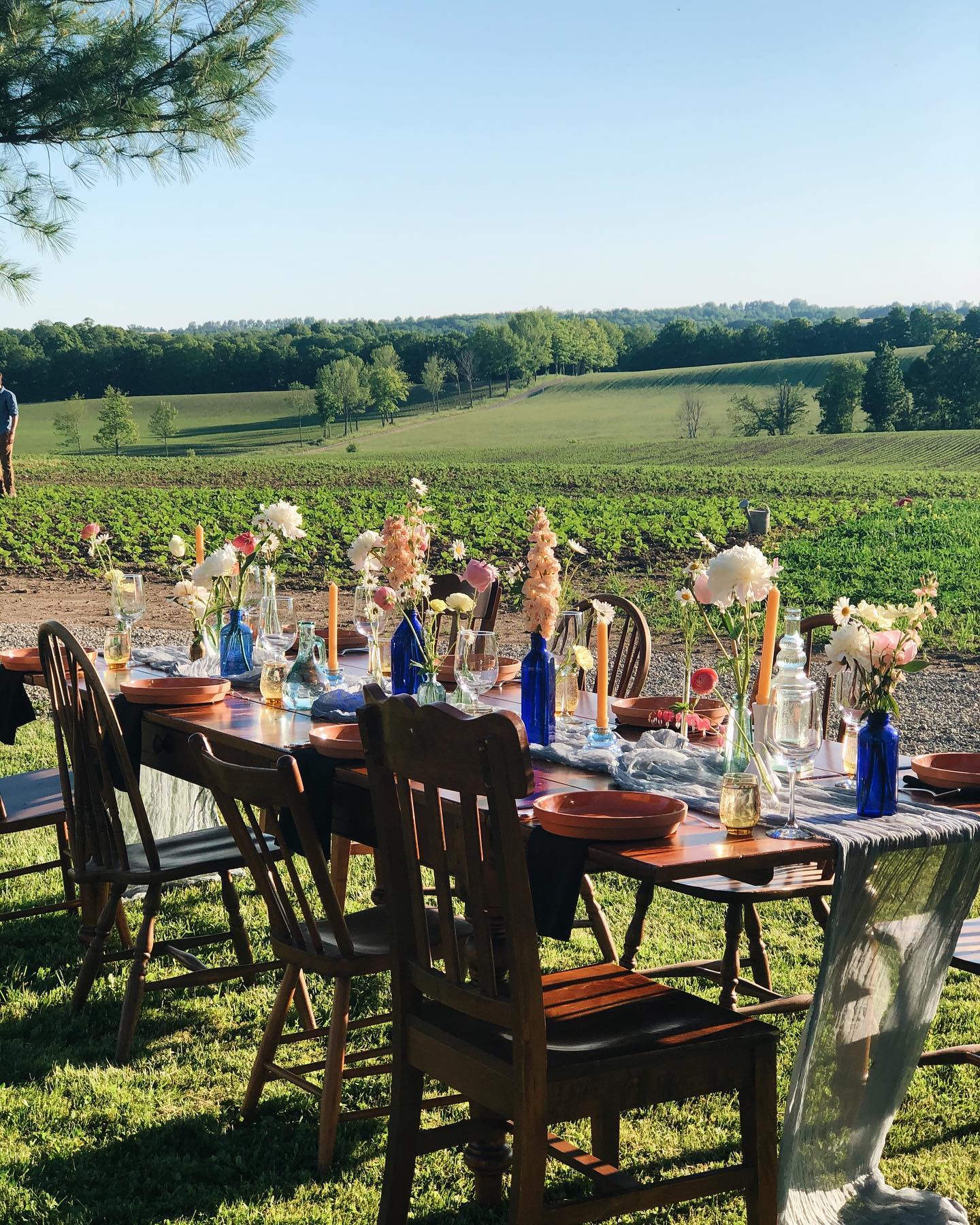 ---
8. VIRTUAL WINE TASTING
With Peller Estates' Virtual Tasting experience you can send curated tasting kits to family and friends for a fun and delicious tasting of the same wines and spirits over webcam, while their wine consultant walks your group through a virtual wine tasting.
---
9. A TASTE OF PLACE
Travel to the heart of the Temiskaming Valley and experience a taste of place (without leaving your home!) with Thornloe's Taste of Temiskaming gift box. The box includes their classic cheeses, and a few other goodies like Apple Wood salami and Haskap pepper jelly. Add in a few bottles of Ontario wine (or #8 on this list), and you have a great local wine and cheese tasting experience.
---
10. WINE DOME LOUNGE
Fielding Estate's Wine Dome Lounge is now open and offer flights, wine by the glass and cheese plates! Each dome is limited to members of the same household or a maximum of 2 people – check their social media for more updates.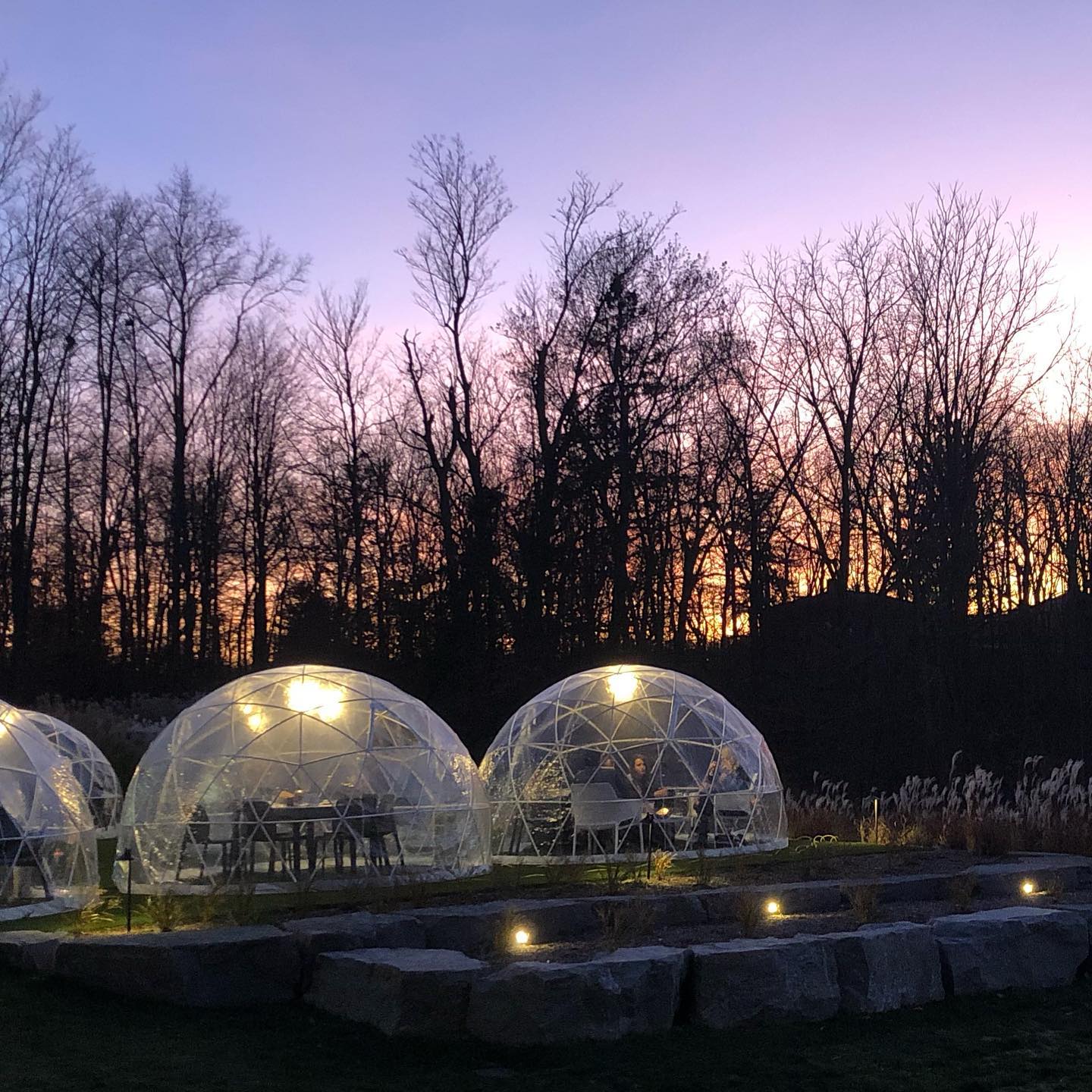 ---
11. SNOWSHOEING IN APPLE COUNTRY
Book a picturesque guided snowshoe tour in the Kolapore Uplands Wilderness Area on the world renowned Bruce Trail. Afterwards, you get to cozy up by the fireplace at Georgian Hills Vineyards and savour four local wines paired with local cheeses, a quintessential Canadian experience!
---
12. DINE IN A SNOW GLOBE
Hockley Valley Resort's newest dining experience, the Snow Globes, offers a farm to table, five course meal with Adamo Estate wine pairings inside a private dome complete with twinkling lights, your own music, faux fur throws, candlelight and a heater (to take the chill off!)
---
13. COOKING CLASSES IN A 1830'S FARMHOUSE
Experience an authentic, hands-on cooking class in Prince Edward County at Feast On certified From the Farm Cooking School. From Traditional Farm Country fare to dumplings and tapas, you can choose from a wide array of cooking classes. Following the class, you get to enjoy your creations with a complimentary sampling of local wines.
---
Need more great gift ideas? Check our Holiday Gift Guide!