Discover Eddington's of Exeter- one of Huron County's culinary gems.
Discover the Culinary Wonder of Eddington's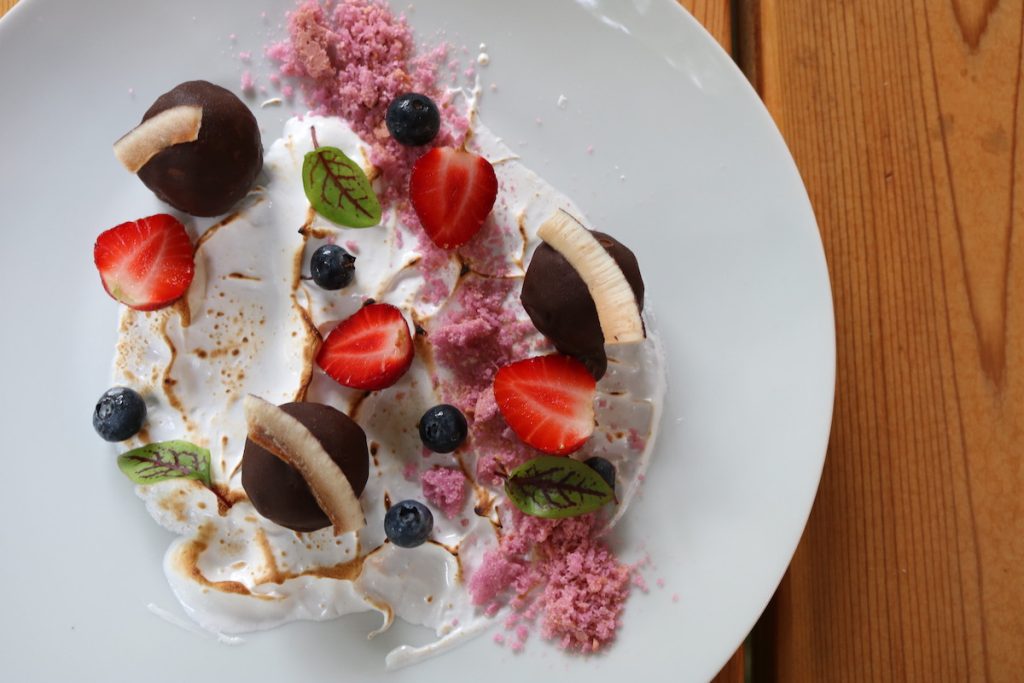 Eddington's of Exeter is a culinary gem nestled in the heart of Huron County. With over a decade of experience, Eddington's has garnered a reputation for consistently delivering flavourful and creative meals that showcase the region's agricultural bounty.
Owner James Eddington attributes their success to the richness of the local agricultural landscape. Set in the historic Carling homestead, the restaurant blends a modern ambiance with a traditional and inviting atmosphere.
Unveiling the Natural Splendour
Spread across 25 acres of pristine soil along the shores of Lake Huron, Eddington's boasts a flourishing farm that supplies the restaurant with an abundance of fresh produce.
With 15 acres of rotational crops, including corn, edible beans and wheat, their pride lies in cultivating 25 varieties of fruits and vegetables.
The former art studio of stained glass artist Christopher Wallace has been transformed into a greenhouse for seeding, while the property boasts exotic apples, plums, quince, kiwis, and even blood peaches.
From garden greens to winter root vegetables, aromatic herbs, and seasonal berries, the restaurant proudly embodies the farm-to-table ethos.
Savour the Farm-to-Table Delights at Eddington's of Exeter: A Feast On® Experience
Discover what eating at Eddington's is all about!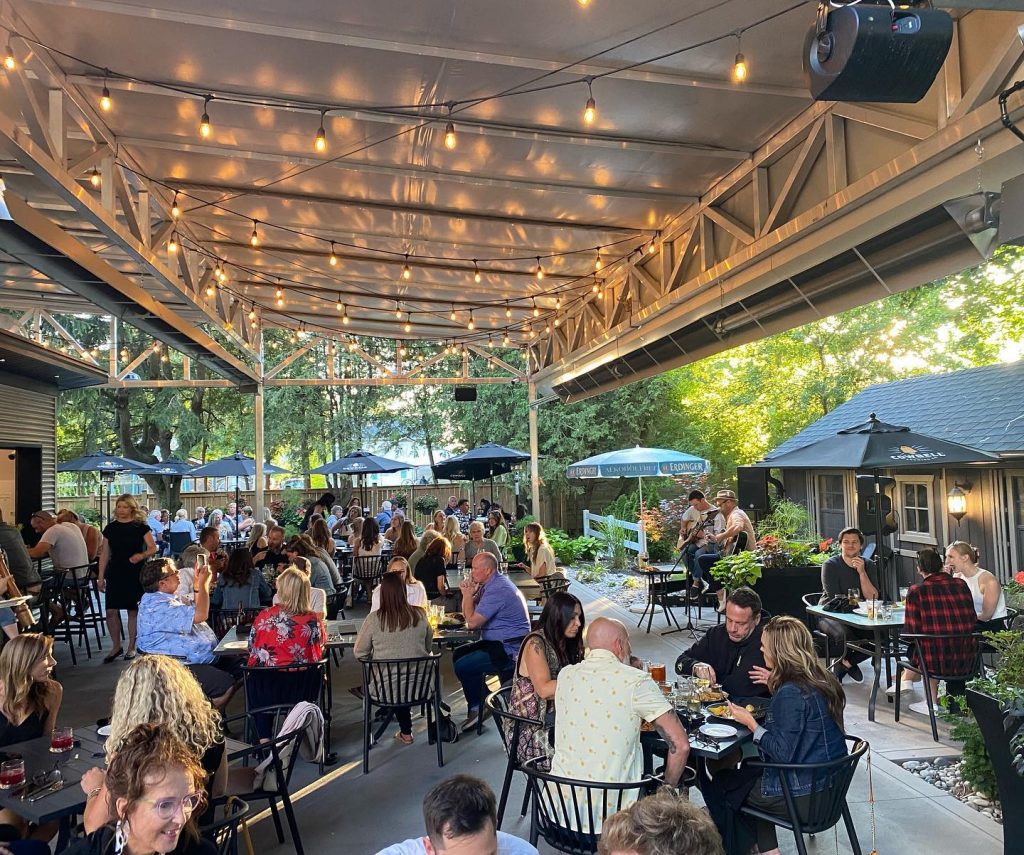 Commitment to Quality
Eddington's unwavering commitment to excellence is evident in its dedication to high-quality, seasonal, and locally sourced menus. With a farm-to-table philosophy at the core, the restaurant embraces the ever-changing nature of the growing season.
While international specialty items make appearances, they are always accompanied by local, seasonal components, ensuring a harmonious blend of flavours and a true taste of Huron County.
Immerse Yourself in the Celebration of Agricultural Richness
Eddington's of Exeter offers more than just exceptional cuisine; it provides an immersive dining experience that celebrates the region's agricultural richness. From the lush farm that supplies their ingredients to the breathtaking helicopter tour (book yours), every aspect of the journey is designed to captivate your senses.
Give the Gift of Culinary Delights: Eddington's of Exeter, a Feast On Certified Experience
Looking for the perfect gift for your food-loving friends and family? Look no further! Treat them to an unforgettable culinary adventure at Eddington's of Exeter, a renowned Feast On® Certified restaurant. And the best part? You can conveniently send them a digital gift voucher, ensuring a delightful experience with just a few clicks.
Don't miss out on the opportunity to give the gift of exceptional dining and create lasting memories. Get your gift voucher today!