Tired of eating holiday leftovers? Miss dining out? Well, here's a solution to all your cooking conundrums – DIY restaurant meal kits! They hit the sweet spot between takeout and home cooking and what's more, the kits come with everything you need to whip up a restaurant-level meal in minutes, with easy-to-follow instructions and you'll have fewer dishes to clean up afterwards as everything is prepped and ready to go.
From Taco Tuesday to Pizza night to Paella Sunday (Paella Thursday, if you're a paella purist), these restaurants have got you covered. So tie on your apron, put on some music, pour yourself a glass of your favourite (Ontario) wine, and let's get cooking!
---
Maple Leaf Tavern Prepare-At-Home Kits
View this post on Instagram
Order Maple Leaf Tavern's meal kits online to create your own burgers (like the one pictured above!), chilli dogs, fettucine Alfredo and steak at home. Their takeaway menu also includes warm and serve meals, soups, salads, and dessert, that can be pre-ordered for pickup at the restaurant.
---
Crafty Ramen (for the soul)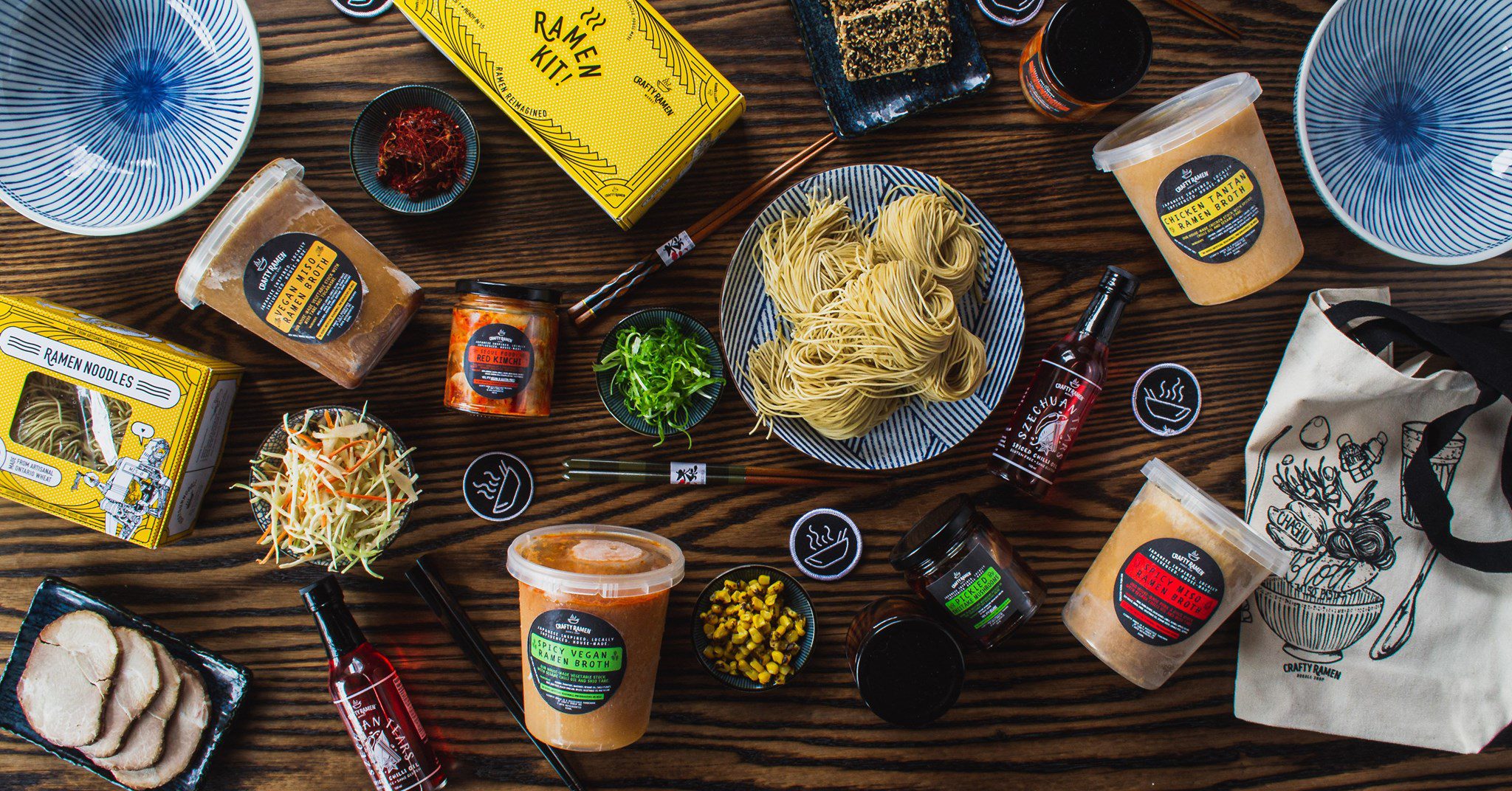 Crafty Ramen kits come with everything you need to create the perfect bowl of ramen in under 20 minutes. Each kit serves one and includes fresh ingredients and hand-crafted noodles made from Ontario wheat, along with easy-to-follow instructions (for the visual learner, there's a video of Chef Jared preparing a bowl from start to finish). You can choose from 3 different ramen kits, and there's a simple chicken broth kit for kids as well. Order online for delivery in these areas.
---
The Dispatch At-Home Experience
View this post on Instagram
Experience the flavours of Dispatch from the comfort of your home with their curated meal kits. From Tajines to Arabic mezes, there are three experiences to choose from and each Dispatch-at-Home experience includes easy-to-follow instructions for preparing your meal and a beverage pairing option.
---
Richmond Station's curated Food & Bev Packages 
View this post on Instagram

Richmond Station is offering two curated food and drink packages for Super Bowl and Valentine's Day. The Big Game package, created in collaboration with Creemore Springs Brewery and Neal Brothers Foods, includes all the snacks and drinks you'll need for your game night 'watch party', along with Richmond Station chacuterie, pulled pork & milk buns, cookies, brownies and more. Their  Valentine's Day food & drink kit serves two people and includes a special four course meal along with a bottle of Ontario sparkling wine, dessert milk punch and cinnamon heart fudge. Pre-order through their website for pickup or delivery.
---
Paella Party with Labora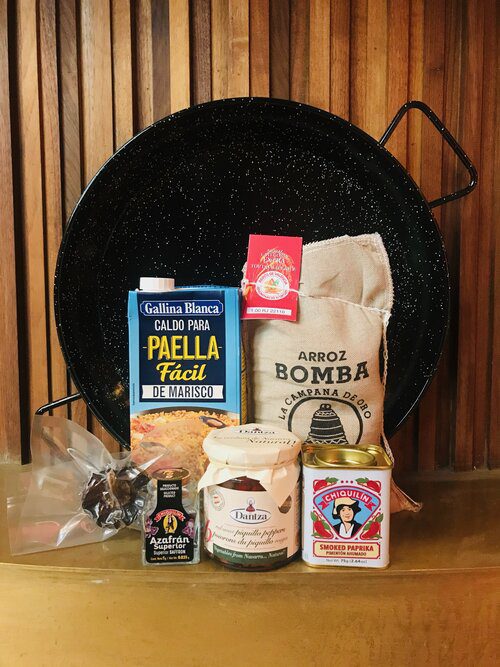 Perfect for a fun weekend cooking project, Labora's deluxe paella kit comes with all the ingredients you need to create a paella for two, including a 36 cm enamelled paella pan and a video paella demonstration by Chef Rob. If cooking paella from scratch is not your thing, there's a range of exciting freshly cooked paellas such as Crispy Duck and Fogo Island Cod & Calamari on their takeout menu. Order online for pick-up or delivery. (note: they're closed Jan 1 through Jan 18, 2021).
---
DaiLo's Vegan Tasting Menu To-Go
View this post on Instagram
Chef Nick Liu's Vegan Tasting menu includes light, refreshing dishes like Thai herb and betel leaf salad, Fresh Watermelon Salad with brined soy milk ricotta, Burmese tofu in mapo sauce and aloe sorbet, and can be ordered online for pick-up or delivery.
---
Fresh City Farms Salad Jars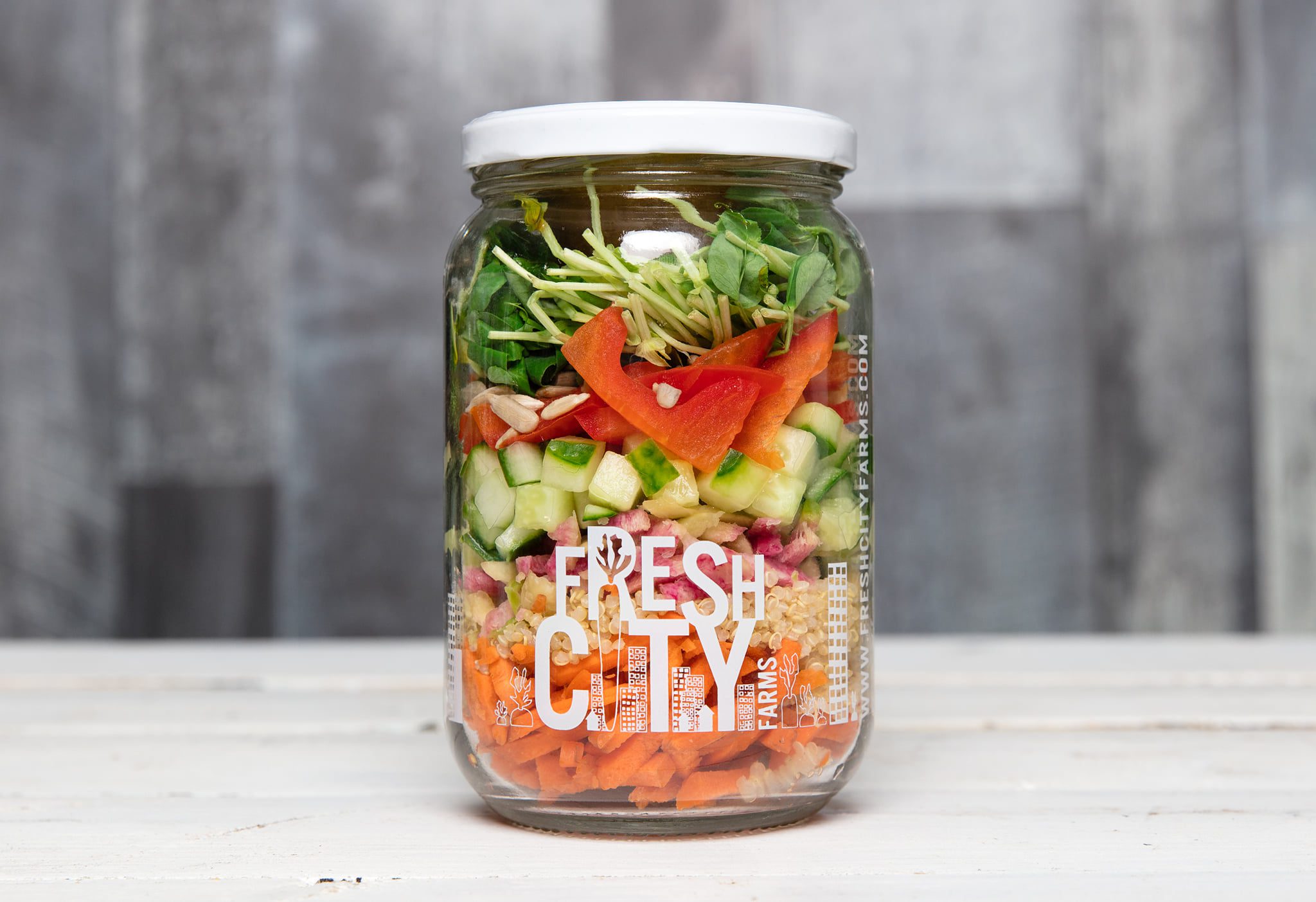 Great for a grab'n'go lunch, Fresh City Farms layered salad jars are made with fresh organically grown, locally sourced ingredients, and are vacuum sealed to ensure freshness. Just empty the dressing into the jar, shake to mix, and eat. There're over 12 salads to choose from, so you can stock up on a bunch of salad jars for the whole week. They also offer other fresh prepared meals that can be ordered online for pickup or delivery across the GTA.
---
General Assembly DIY Pizza Kits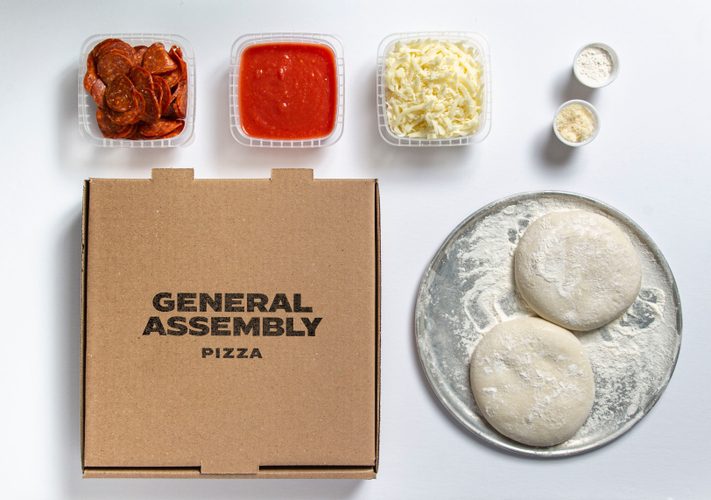 These DIY pizza kits include naturally leavened pizza dough, fresh sauces, toppings and instructions on how to create the perfect pie at home. Order online for pickup or delivery.
---
Taco Tuesday with Taco Farm's DIY Tacos
View this post on Instagram
From a taco feast for four to bake-your-own nachos, Taco Farm's takeout menu offers a wide range of delicious Mexican inspired starters, mains, desserts and pantry items like salsas, pickles and hot sauces that you can order online for pickup or delivery.
---
Parellel Brothers Ready-to-go meals
View this post on Instagram
For some light, fresh Middle Eastern inspired fare (with no cooking involved), order Parellel's zingy salads, creamy hummus with various toppings and crispy falafels. You can add extras and sides to your order and be sure to order their delicious halva for dessert.
---