---
Cradled between the Ottawa River and Algonquin Provincial Park in Ontario's Highlands, the Ottawa Valley is a place steeped in culture where you can immerse yourself in our unique blend of heritage and outdoor recreation.
Renowned as the Whitewater Capital of Canada, the Ottawa Valley is home to more than 900 lakes and four major river systems, including the mighty Ottawa, Madawaska, Bonnechere and Petawawa rivers.
All that rafting can make a person hungry!
Be warmed by a sip of award winning artisanal cider or refreshed with a cool chug of craft beer inspired by our whitewater and forestry heritage. Experience our famous Valley hospitality and taste the difference in our locally sourced ingredients to discover why our producers rank high as some of Ontario's finest brewers.
Savour the flavour of our local cuisine by indulging in culinary delights at one of our tearooms, elegant inns, pubs, chip stands, crêperies, family restaurants or upscale eateries. Whether you are looking for a succulent gourmet feast, a taste of our heritage or a quick bite to tide you over between destinations, the Ottawa Valley offers a flavourful feast you won't soon forget!
---
If you're as passionate about perogies as we are, you'll want to explore the Madawaska Valley area – heart of the Kaszuby region and Canada's First Polish Settlement. Wilno Tavern serves an excellent dozen, but you'll also want to visit the folks at Polka Spuds for their deep-fried version.
For a really good time and a really good beer, visit either the Lakeside or Riverside location of Whitewater Brewing Company. They've also got a stellar pub menu are both locations – we like the Whitewater Burger Local but sub in a Mountain Creek Elk patty. It's topped with plenty of caramalized onions, St. Albert's old cheddar and their house-made(!) Midnight Stout horseradish mustard.
Outdoor enthusiasts will be glad to hear that experiences in the region take their food seriously. Paddlers can book a trip with Madawaska KANU Centre or OWL Rafting and be spoiled for choices with their locally-sourced family style meals. Skiiers should head to Calabogie Peaks where their hillside restaurant, Canthooks offers unparalleled feasting experiences.
---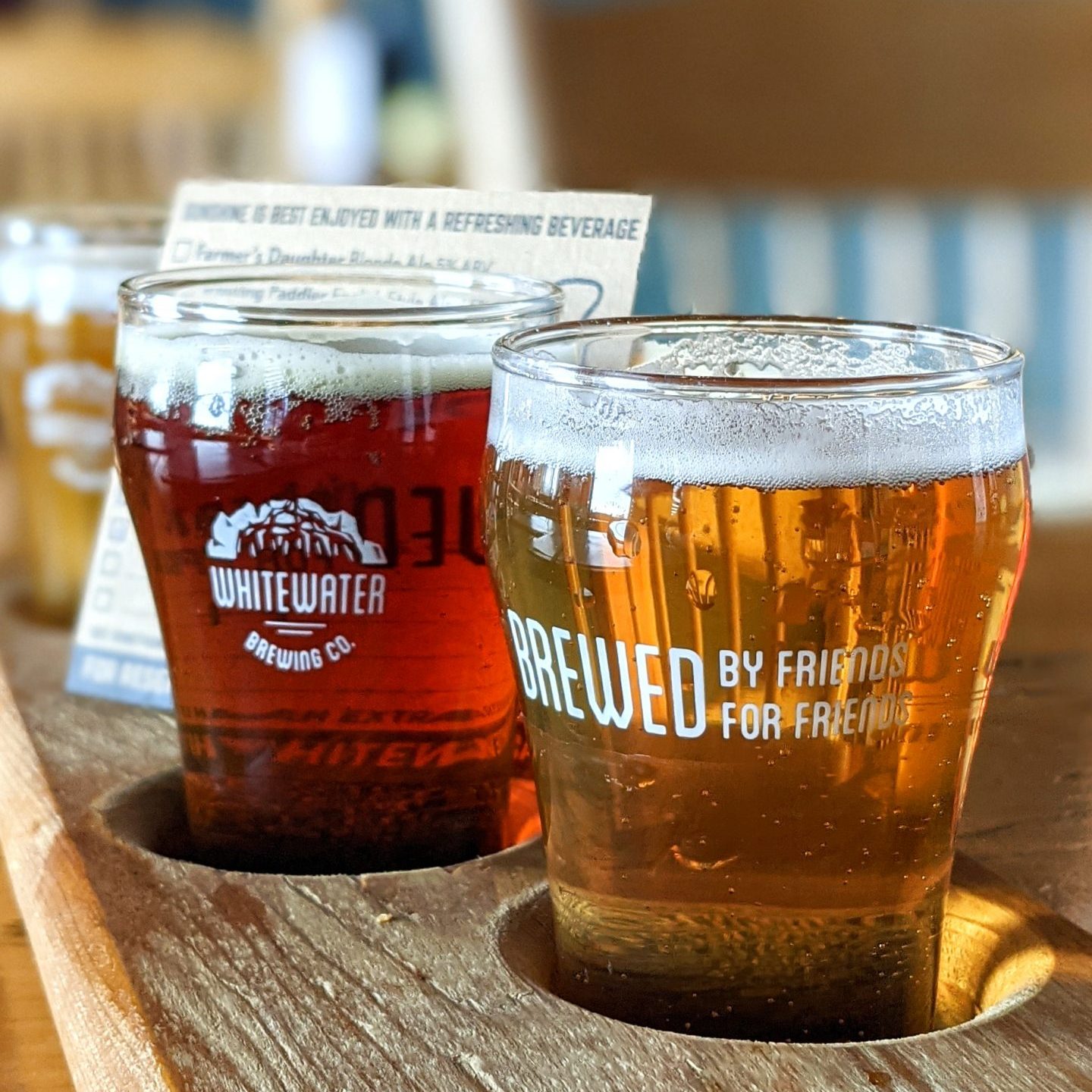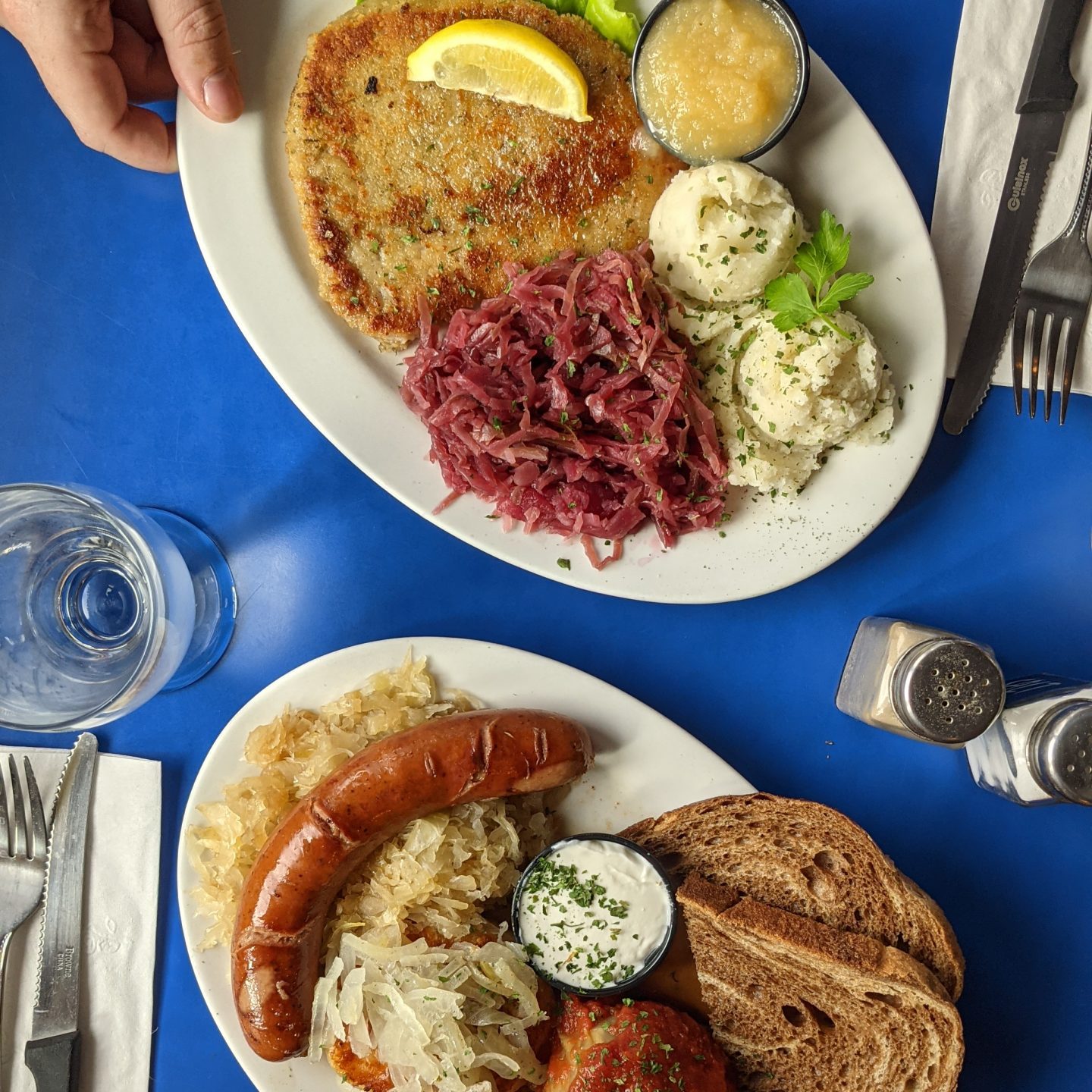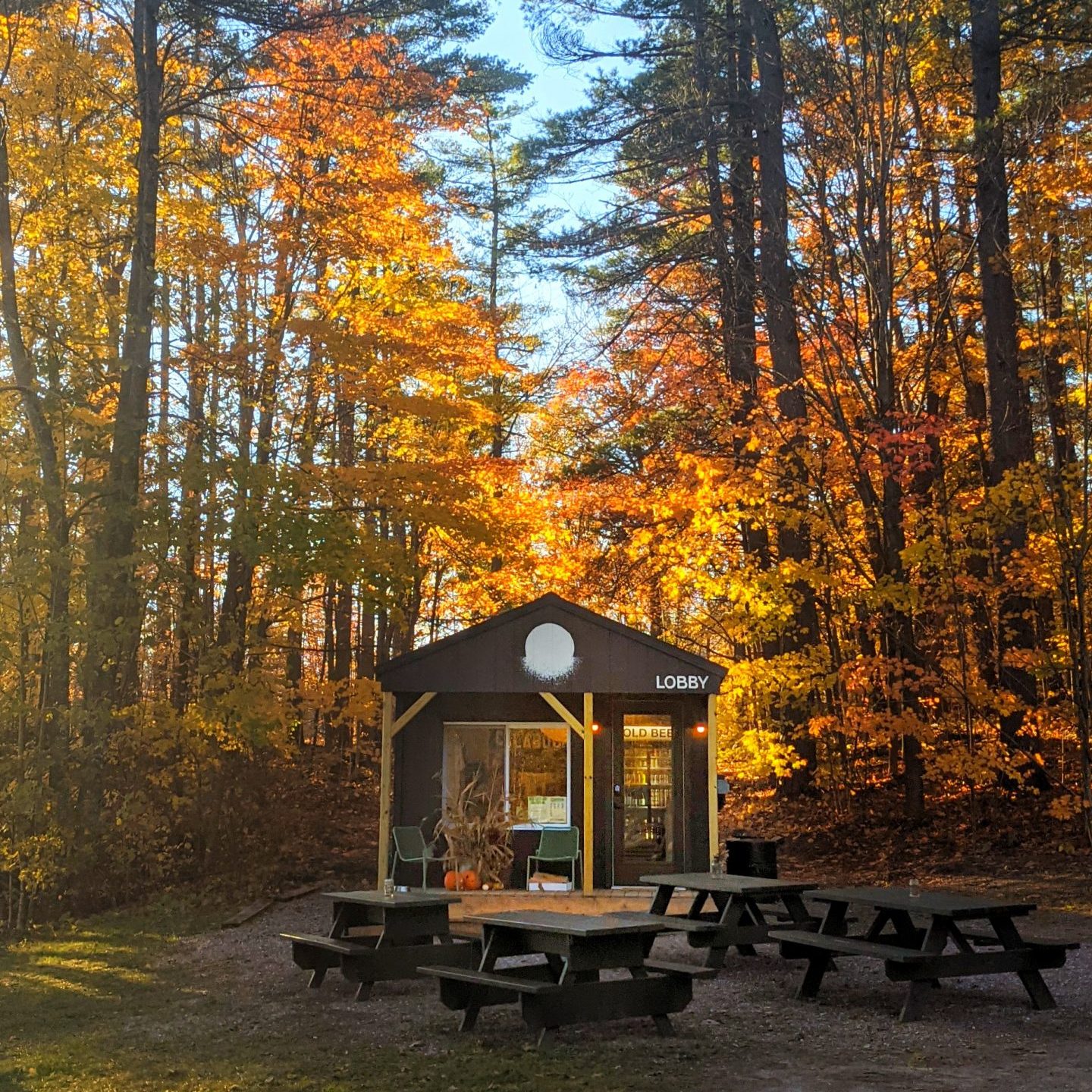 ---
---
Exploring the Region?
Here are a few great places to start.