---
When you think of Ontario's Cottage Country, it's likely that Muskoka comes to mind. Rife with jaw-dropping lakes, scenic wildlife, and the ability to make you want to breathe a little deeper and stay a little longer, Muskoka is a must-visit in spring, summer, winter or fall.
Winter brings mugs of tasty hot cocoa in downtown Bracebridge, ice fishing out on Georgian Bay (and several other lakes), figure skating at night through the ice trail at Arrowhead Provincial Park and of course, hearty dishes to keep you warm all season long on local menus.
Of course, hot cocoa isn't the only way to keep warm! From Canvas Brewing in Huntsville to Sawdust City Brewing in Gravenhurst and the aptly name Muskoka Brewing Company in Bracebridge, there are loads of ways to get a Taste of Place by the glass in Muskoka.
In the spring, as the first maple trees are being tapped, explore the Muskoka Maple Trail. This culinary trail features stops across Muskoka who have infused maple into their culinary offerings. From sugar bush tours to charred pork back ribs with Muskoka Maple Molasses BBQ from the folks at 3 Guys and a Stove, you won't want to miss out on the maple season!
Summer is perhaps what Muskokans do best and there's no shortage of visitors this time of year! Whether you're renting a cottage or staying at a resort there are loads of ways to experience all that Muskoka has to offer your tastebuds! Downtown Huntsville and Bracebridge offer delicious eats for the hungry cottager at stops like Mill on Main, Artisan House, El Pueblito and Sully's Muskoka. Check out a local art gallery, grab a bite and kick back in the beauty of it all. You might even enjoy a s'more or two!
Fall is the most colourful season of all as bright oranges and yellows contrast powerfully against Muskoka lakes. Check out the view from the Dorset Lookout Tower, grab a butter tart at Don's Bakery and take part in one of Muskoka's most exciting events: The Bala Cranberry Festival at Muskoka Lakes Farm & Winery.  Crazy for cranberries? We don't blame you! If you love the berry as much as us, you can check out the Muskoka Cranberry Route.
Whether you're waist-deep in a cranberry bog, cracking open a craft beer on a dock or catching your own fish straight from the lake, Muskoka will not disappoint.
---
Swimming in every lake we see? Yep, our weekend definitely starts like that. It could only be perfected by a wakeboard and a cold craft beer from Katalyst Brewing on the dock afterwards.
Pie lovers will adore the fresh-baked pies from Tall Trees in Huntsville and cozying up at Deerhurst Resort for a stay offers not one, not two but FOUR Feast On® certified restaurant options.
Love live music? Catch a show at the well-known Kee to Bala on Lake Muskoka and grab a pint at Clear Lake Brewing or wait until fall and take in favourites like the Muskoka Lakes Farm & Winery Cranberry Harvest. 
---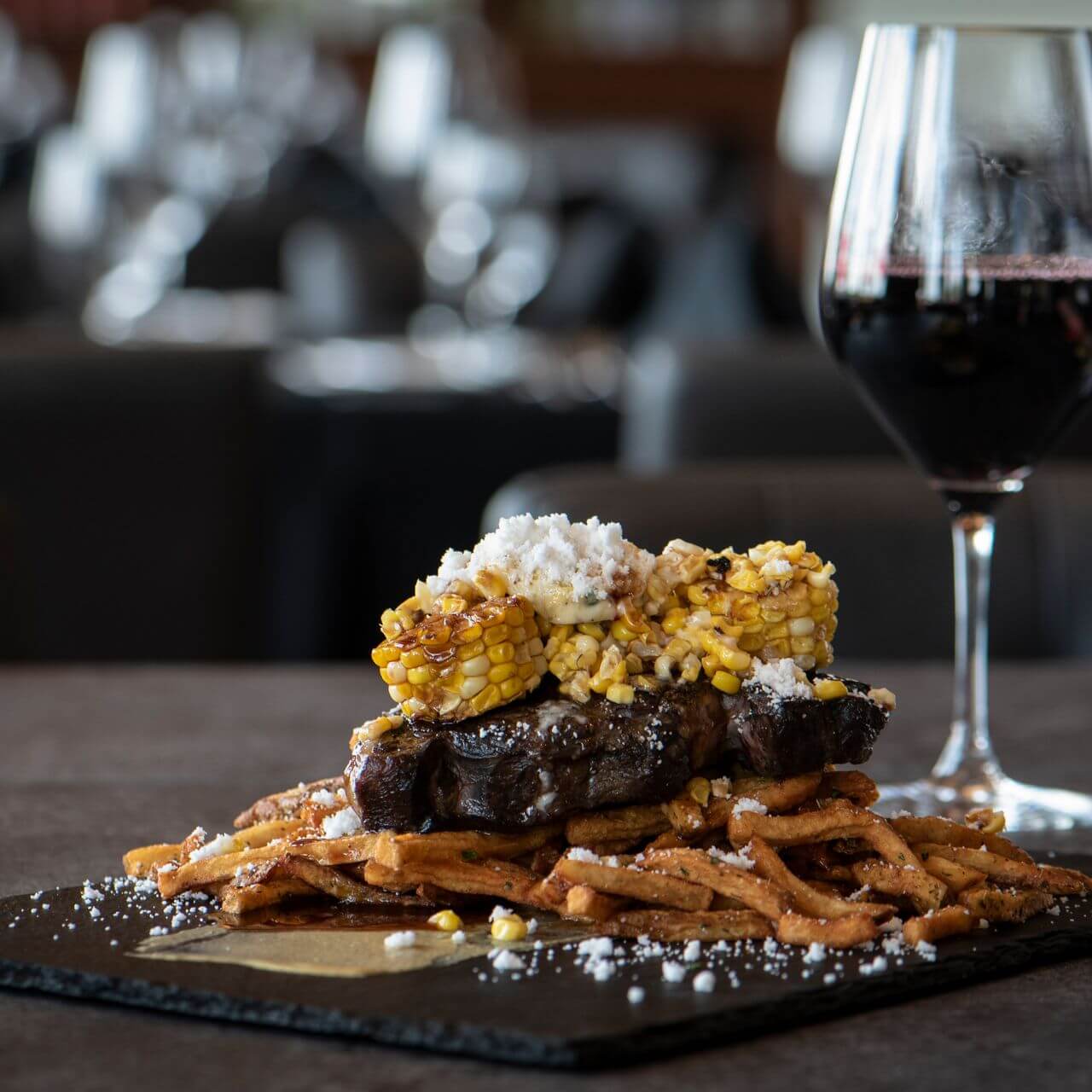 ---
Exploring the Region?
Here are a few great places to start.