Grab a backpack and hit the road for Northumberland County! Whether you're on foot, a bike, or in a car, Cultivate's Big Backyard takes you on a journey of the best flavours and fun places between Port Hope and Grafton.
They've put together two self-guided food tours, showcasing the best food and drink around, and showing big love to local businesses at a time when they need it the most.
Cultivate was born out of a love for it's "Big Backyard". The festival may be located in Port Hope, but the whole local food region has always inspired (and fed) festival organizers. When gatherings were restricted, things needed the change.
"The farms, the restaurants, the independent grocers – we wanted to find a way to continue to support them" said Jeff Bray, founder of Cultivate Festival. "We were born out of a love for local food and we want to share our favorites with you."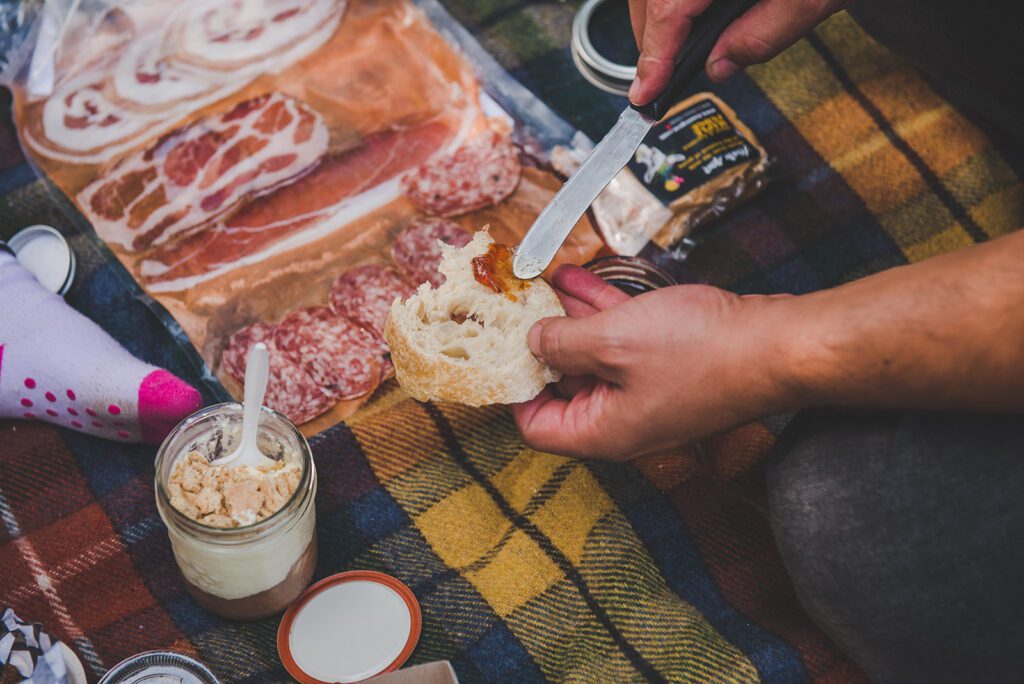 There are two types of tours: a walkable Port Hope version and a Scenic Route driving tour. Each tour comes with a boat load of gift certificates to local businesses, a branded insulated backpack, a detailed guide and fun activities for the kiddos like scavenger hunt bingo and colouring pages.
On the Port Hope tour, participating partners include Happenstance Coffee Pub, Suntree Marketplace, Food Inspired, Olympus Burger and Ganaraska Brewing Company. If you're taking the scenic route, you get to visit Haute Goat, Happenstance Bakery and Coffee Roastery, Ganaraska Brewing Company, Betty's Pies and Tarts, The Mill Restaurant and Pub, Market & Smør and The Lass & Ladle. Both routes include a pass to The Mill's Hot Chocolate Hike.
You can book your back here and pick it up at most of the participating businesses along the routes.
---
FIND MORE WAYS TO EAT, STAY AND PLAY IN KAWARTHAS NORTHUMBERLAND: