Are you looking for the perfect holiday gift for your RV friends? Terego's got you covered!
With nearly 350 destinations across the country, Terego is the largest network of RV stops in Canada. They connect you with producers, farmers, brewers and winemakers who offer free overnight parking spaces on their beautiful properties.
This holiday season, Terego is offering 15% off on their annual membership, 3-day Pass, gift cards and select Terego merchandise. From picturesque orchards and vineyards to cideries and countless farms, it's your ticket to discovering the best RV parking spots across Canada.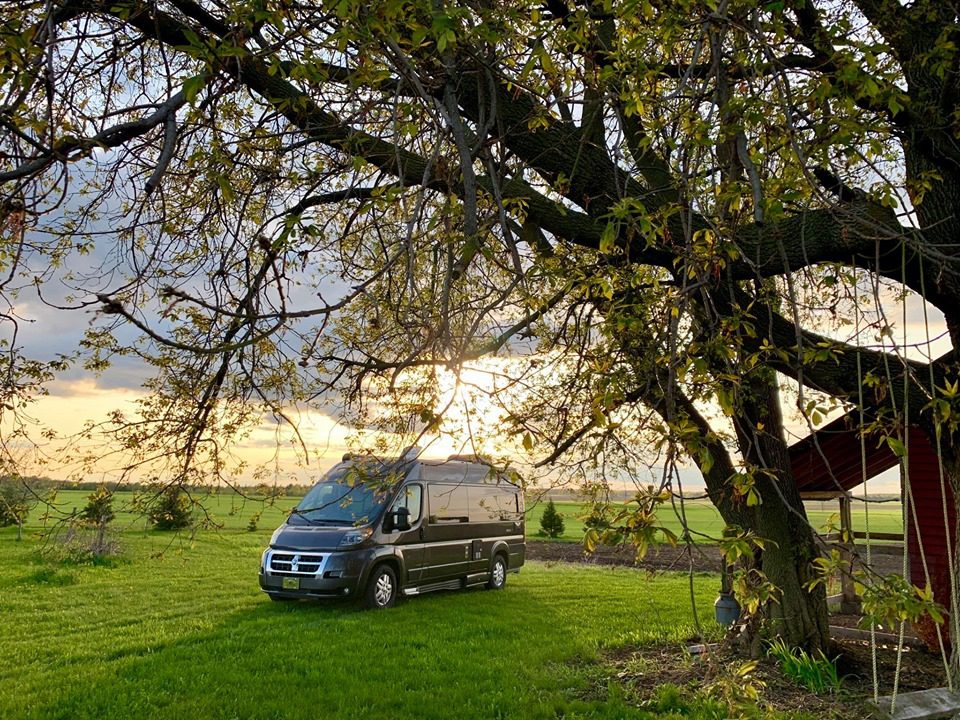 Terego's annual membership gives you access to their free overnight RV parking network for an entire year and comes with a personalized card that can be mailed directly to you or the person receiving it. Add a trendy Terego outdoor jacket, t-shirt or cap, and you've got the perfect gift.
Click here to find the right subscription for you – or your friend!
---
5 places we'd love to park our RV next year
Here are 5 Ontario producers in the Terego network that we're looking forward to exploring in 2022.
View this post on Instagram
1. SLABTOWN CIDER
Uxbridge, ON
Park up at this family-owned craft cidery and orchard located on the Oak Ridges Moraine just south of Uxbridge, and you'll be surrounded by forest, trails and rolling fields – it's the perfect backdrop for sipping a glass of heritage cider.
2. UDDERLY RIDICULOUS FARM
Bright, ON
Campervans are welcome at this working farm in Oxford County. Besides making delicious goat's milk ice cream, the folks at Udderly Ridiculous also offer charming farm experiences where you can pet an alpaca, frolic with a goat and get a taste of life on a farm in rural Ontario.
3. BUSL CIDER
Mallorytown, ON
BUSL cidery is a wonderful place to visit in your RV. Their 280-acre property includes an apple orchard, rolling lavender fields and a duck pond.

4. WHITE MEADOWS FARMS
Niagara, ON
White Meadows Farms has been in the Bering family for three generations. They craft the very best maple syrup from sap collected from over 150 acres of sugar bush in Niagara. Parking spaces don't get better than this!
5. MUSKOKA LAKES FARM & WINERY
Bala, ON
For a super unique experience, spend the night at Muskoka Lakes Farm Winery in Bala. The functioning cranberry bog is also a fruit winery and offers a unique Ontario signature experience where you can taste their fruit wines – from bog to bottle.
---
Sign up at terego.com and start planning your 2022 RV adventure now!