There's one solo review on YELP for Angie's Place in Stayner. It reads "If you know, you know".
Located at the intersection of the 26 and the 96 in Simcoe County, a ways south of Collingwood, you'll find a small take-away shop with a long line of cars. The full parking lot and unassuming sign are all that hints at what's inside.
Angie's Place has been serving up jerk chicken, curry and roti in Simcoe County since 2003. Petronella Bell and her niece Angella Bell are using family recipes and techniques they learned in Jamaica to make the food they grew up with.
On the menu, you'll find staples like Jerk BBQ Chicken Roti, Stewed Ox Tail with Rice and Peas, Patties, Ackee & Salt Fish and of course, fried plantains. Those in the know, know to order the fried or festival dumplings in advance for an extra special treat.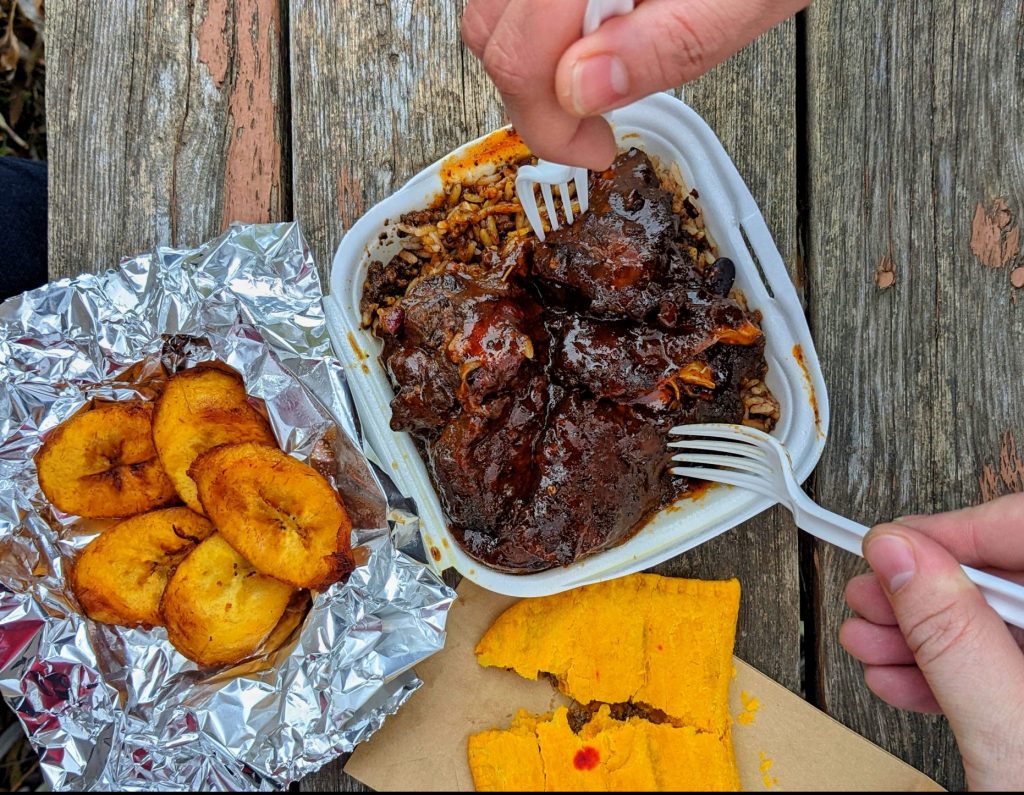 ---
There's no dining room and one lonely picnic table sits under a tree next to the small shop. That doesn't seem to discourage the constant stream of cars pulling in to pick up their take orders though.
The food is good, like really good – and locals know it.
Angie's Place is also one of 15 stops on the Black Foodie Guide to Black-owned Ontario – a part of the Great Taste of Ontario. Make sure to check into your passport when you visit!
Find more places to eat and explore in Simcoe County here: