There's never been a better time to venture off the beaten track in Ontario. Why not explore the lesser-known corners of the province? We promise you'll discover some of the coolest and most curious wineries and vineyards around – plus, we're here to help you find your way!
Ontario's wine regions are diverse. Each community has its own vibe and specializes in different kinds of grapes and wine styles. You've probably visited many of the bigger Niagara wineries that we've featured in the past, so below is our guide to the lesser-known, smaller producers in Ontario's Niagara region.
---
When you visit the Niagara-on-the-lake, you know you're in wine country – rows upon rows of grapevines line the roadsides branching off the Niagara Parkway. There are wineries of all shapes and sizes, and on Larkin Road, you'll find Ontario's first organic winery, Frogpond Farm.
Owner and winemaker Jens Gemmrich showcases the terroir of his wine by focussing on the fruit itself. Not only are the wines organic, but there's no additives, no fining agents, and no oak barrels for fermentation or maturation; as Jens says, "I want to highlight the fruit I grow and not the tree someone cut down."
2021 marks their 20th anniversary, so stop by for a celebratory drink in their quaint tasting room. Be sure to make your tasting reservations in advance through their website.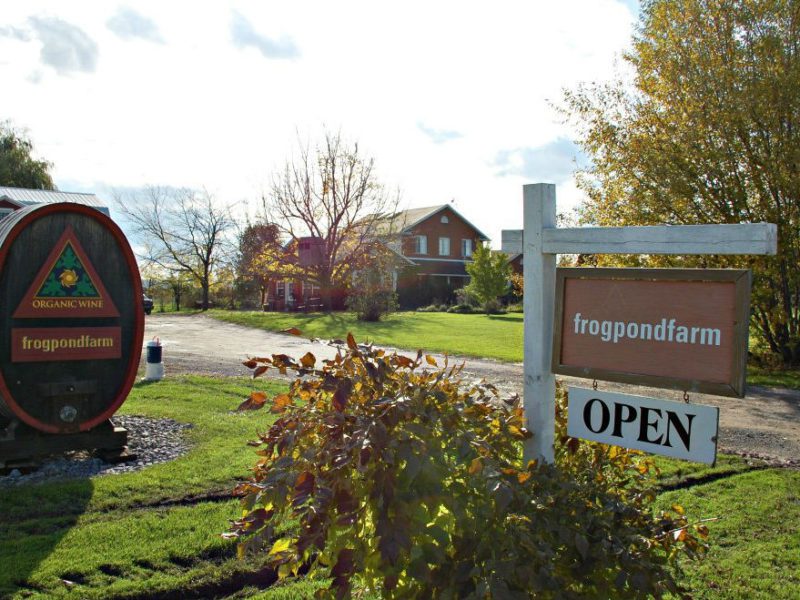 ---
West of St. Catharines lies the Beamsville Bench, a sub-region on the Niagara Escarpment known for its rich mineral soil and rolling hills. Not exactly off the beaten path, but one of the smaller wineries in the area, Back 10 Cellars, is a winery you shouldn't overlook. Named for the previously derelict 10-acre property it was built on and the 10 years it took to make their first bottle of wine, Back 10 Cellars has blossomed into an award-winning small-batch winery.
Owners Christina and Andrew Brooks built the winery from scratch and named their wines affectionately after the challenges they've encountered. There's The Big Leap, Blood, Sweat & Years, Start From Scratch, among others. It's immediately apparent how passionate these two are about the winery and its story.
Visit them for a weekend picnic lunch; all you need to bring is the blanket and/or chairs! Just make sure you book 24 hours in advance so they can have everything ready for you.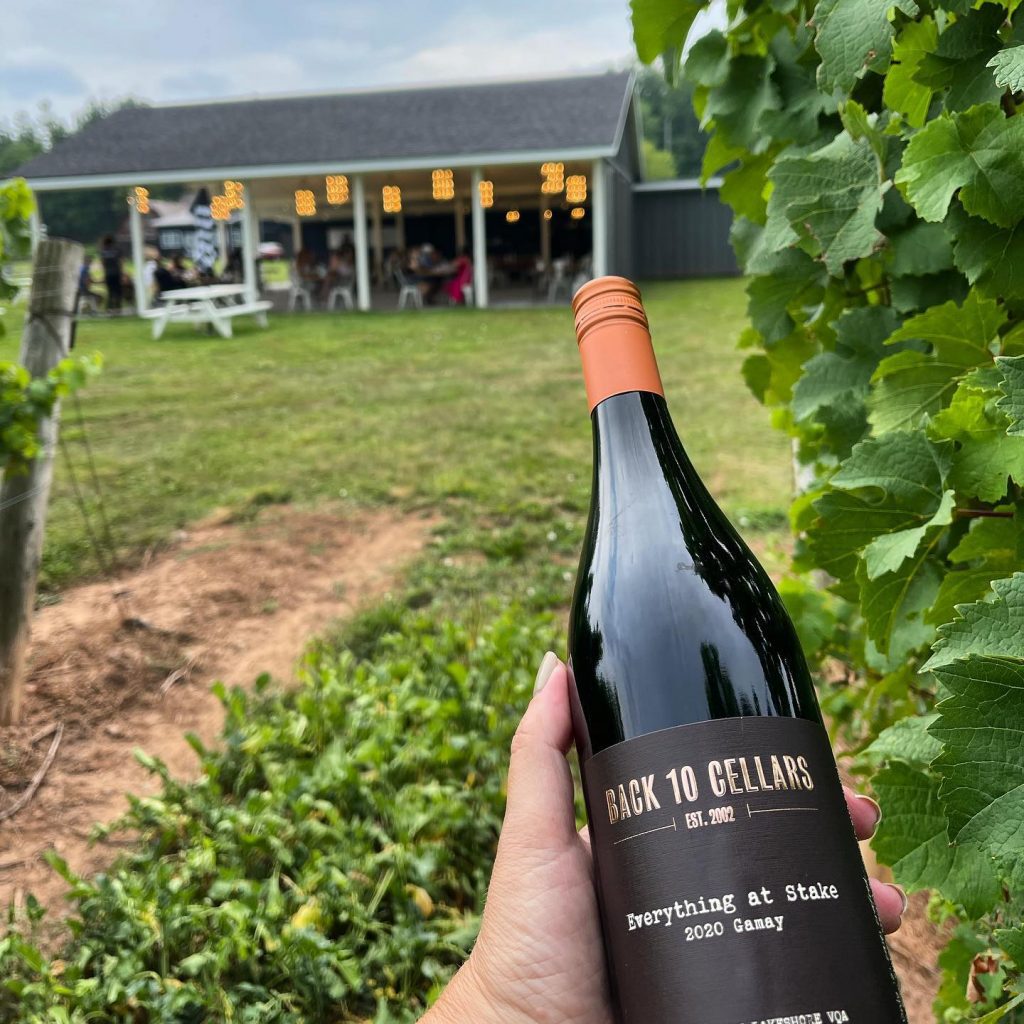 ---
Continuing our journey highlighting the smaller vineyards of the Niagara region, Di Profio Estate is a family-owned and operated winery on another 10-acre property in Jordan Station, near Twenty-Mile Creek. There are 11 grape varieties grown on the property, making 14 VQA wines. Visit on Sundays for live music, or book a vineyard picnic. If you're planning a visit, it's best to call ahead as space is limited.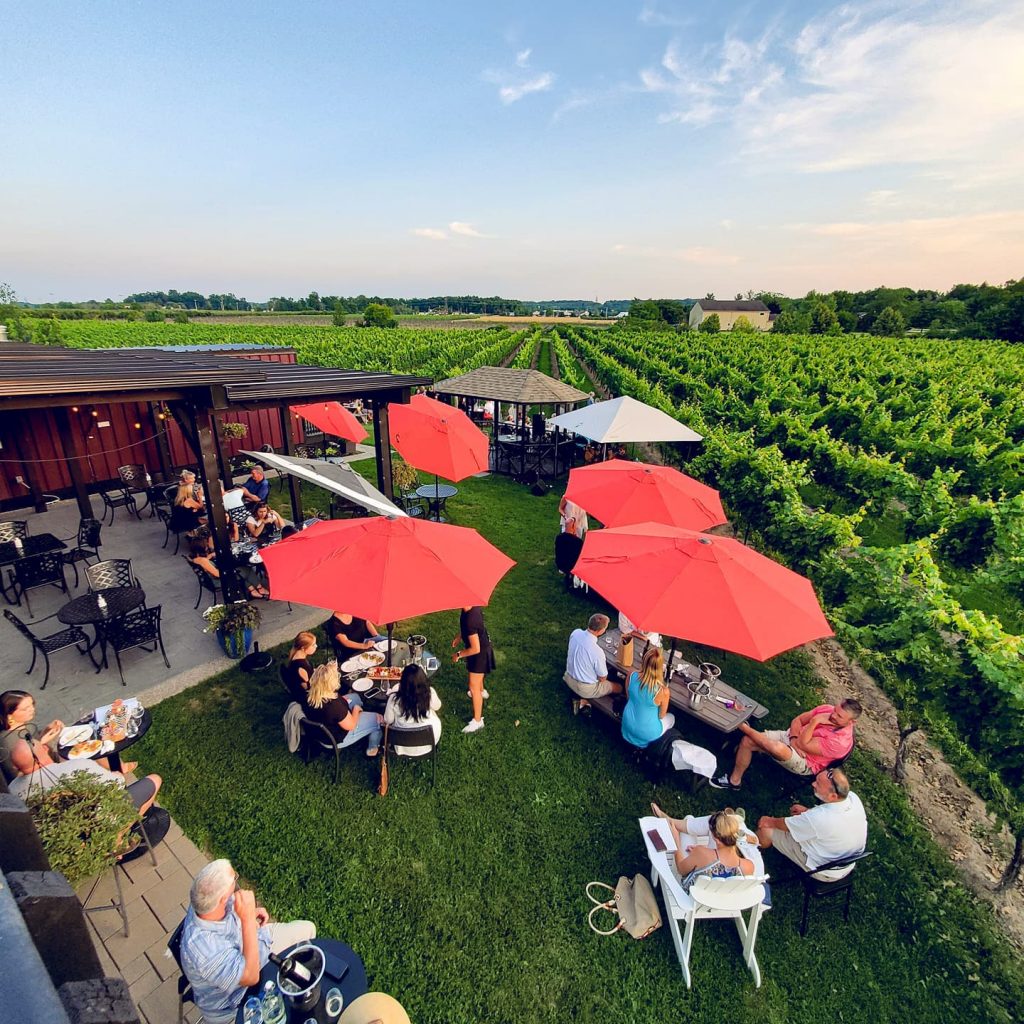 ---
Closer to the Hamilton area, just off of Highway 8, lies Leaning Post – a distinctive, terroir-driven winery. Owners Ilya and Nadia Senchuk create low-intervention, artisanal wines that showcase the land and climate of the winery. Inside their restored barn, they offer guided tasting flights exploring the flavours of the region.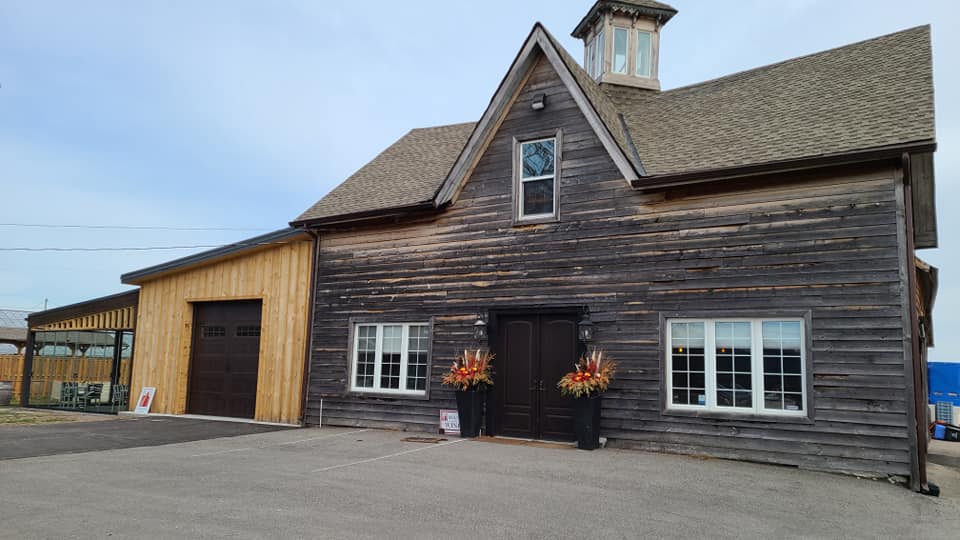 ---
In the Beamsville area, Fielding Estate Winery welcomes guests to its affectionately named Wine Lodge, a cozy building inspired by the family's Northern Ontario roots. In 2018, this small lot winery was named one of Canada's top 10 wineries and continues with a stellar reputation as a producer that truly represents the Niagara wine region. Starting this fall, you can reserve a 'Wine Dome' – a private heated dome for you and your party to sip vino, snack on a cheese board, and enjoy the scenery while staying socially distanced from other groups.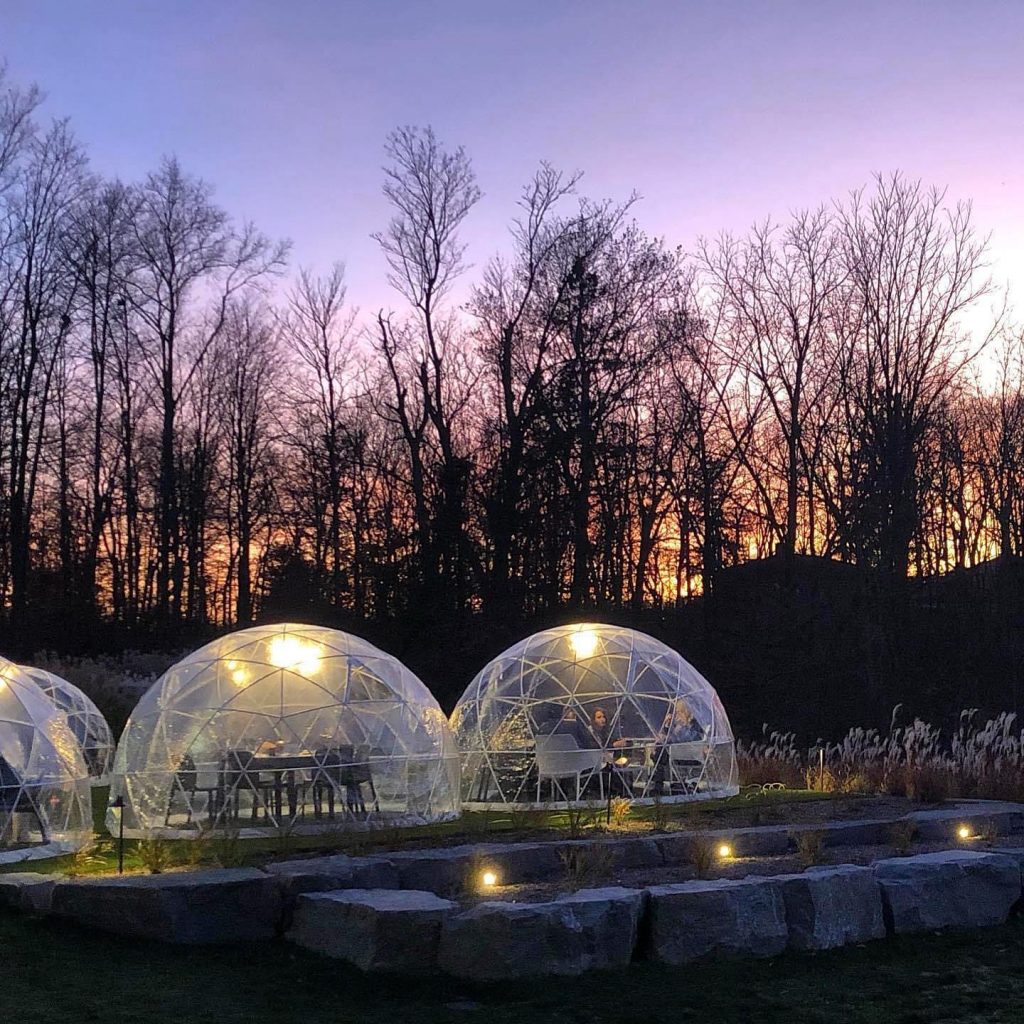 ---
Find more wineries to explore this season: