---
Our Vision
Food tourism is a meaningful and sustainable contributor to local economies in destinations worldwide.
Our Mission
To bridge the gap between the food & drink, and travel industries by:
continuing to be a global leader in food tourism destination development
building destination's tastes of place by supporting agriculture, viticulture and aquaculture industries across the food tourism value chain
fostering stakeholder engagement and relationship building that results in new and/or enriched food tourism experiences that are mindful of the natural resources and cultures they showcase
seeking and encouraging partnership development that will increase capacity, leverage audiences, promote innovation and maximize resources
nurturing industry and consumer confidence as experts and leaders in food tourism destination development
promoting Ontario and Canada's authentic tastes of place sharing our stories with pride
Our Mandate
Operating as a not-for-profit food tourism development organization our mandate is to:
Cultivate members and market their tastes of place stories
Develop criteria-based accreditation for the foodservice industry to support the tastes of place
Provide strategic support to grow food and agritourism
Curate authentic content and experiences
---
Rebecca Mackenzie, President & CEO
---

Rebecca loves Canada, local edibles and, that her career enables her to explore Canada and the globe, connecting people across the agriculture and tourism industries to grow "tastes of place". Passionate about the interrelation between food, agriculture, tourism, arts and culture, Rebecca has been instrumental in developing tourism products including the CTA's Feast On® accreditation program and food tourism the curriculum at several post-secondary institutions. She and her team at the CTA are proud to be managing the leading food tourism and hospitality Terroir Symposium.
Rebecca manages highly participatory and asset-based community development projects at the local, regional, provincial, national and international levels. She oversees all program and partnership development for the Terroir Symposium and develops comprehensive marketing partnerships to increase awareness of Canada's food tourism experiences including the inaugural 2019 World's 50 Best Restaurants Explores Ontario campaign.
Rebecca contributes her expertise to a variety of industry boards including the United Nations World Tourism Organization's Gastronomic Tourism Network. Rebecca has written curriculum for Centennial College's Food Tourism Post Graduate Program, the Bonavista Institute and a new program launching at George Brown College in 2021. She has contributed chapters the 2nd UNWTO Global Report on Gastronomic Tourism and a chapter on Transforming the Terroir into a Tourist Destination in the Routledge Handbook of Gastronomic Tourism 2019. She is currently working on her Master of Arts in Global Leadership at Royal Roads University.
---
Agatha Podgorski, Director of Community Engagement
---

Agatha believes in local food, responsible purchasing practices and the health benefits of a glass of good pinot.
She once considered law school, but realized she would much rather eat than be eaten. She has a Honours BA in Political Science from the University of Toronto and a diploma in Culinary Management from George Brown College.
As Director of Community Engagement, Agatha works to build lasting relationships between destinations, chefs and farmers through education, storytelling and knowledge sharing. She manages member relations, consumer communications and helps to create delicious events across Ontario. She's also our brand manager, social media maven and content curator. Over the last decade, she was instrumental in developing the Experience Assessment Tool (EAT) and Ontario's foodservice certification program, Feast On. She manages media relations for the Terroir Hospitality Symposium.
She has contributed to numerous food and drink publications including The Huffington Post, The Globe & Mail, Westjet Magazine and The Toronto Star. She was the managing editor of The Ontario Culinary Adventure Guide and has taught countless workshops on food, storytelling and working with media.
In 2011, she was recognized by the OHI as one of Ontario's Top 30 Under 30 in the hospitality industry.
---
Landon Logie, Event Manager
---

Landon is a passionate individual who approaches every project with gusto, and from whom you will never get less than 110%. She is always looking for challenges and new experiences that will provide her the opportunity to learn and grow – if food is involved, even better!
At 14 Landon had the opportunity to travel North-America while participating as a contestant on a reality TV show. Throughout her travels Landon saw first-hand how powerful the connection is between a city, their food and their culture. This built the foundation to what is now a strong belief in the importance of the farm-to-table movement, and a love for culinary experiences that highlight this.
Landon has a Special Event Management Diploma and is currently completing her Honours BA in Business Administration – Hospitality, with the dream of one day opening her own consulting firm. In her spare time you can find Landon in the kitchen whipping up her famous cheesecake, out for a run on the Lakeshore promenade, or sipping an Old-Fashioned on a rooftop patio.
Landon spearheads planning and logistics for the Terroir Symposium in Toronto, as well as numerous Feast On events across the province.
---
Robert Elliot, Communications Coordinator
---

Rob is a multimedia storyteller with a passion for travel, nature and local food. His wide range of experience with technology startups, environmental organizations, and photo assignments have led him to pursue a career that combines what he loves to do.
As Communications Coordinator, Rob tells local farm to table food stories that inspire exploration and encourage curiosity. For Rob, content is king – he is all about creating engaging content for our blog, social media feeds, and newsletters. With experience as a freelance photographer and videographer for organizations like Canadian Geographic, Globe & Mail and TIFF, Rob has a keen eye for thought evoking visuals. He is a goal-oriented brand builder and is always finding new ways to become more efficient using the latest software and gadgets. It's rare to see Rob without his camera, capturing moments everywhere he goes.
In his spare time, Rob can be found cycling on the Toronto Islands, checking out the hot new restaurants and craft breweries, or lugging his camera gear down the streets of his favourite boroughs. He is always up for an adventure and believes inclusivity, positivity, and openness are the keys to happiness and success.
---
Valerie Keast, Feast On Program Manager
---

Valerie is an enterprising foodie who is inspired by the power of food to create meaningful connections locally and globally. Driven by opportunities to dynamize rural economies, build resilient communities, and contribute to a more sustainable future, she is a big picture, strategic thinker who loves a good business challenge. After earning her Bachelors of Commerce, she jumped head first into the fast-paced world of information communication technology startups where her efforts delivered measurable results in marketing, sales and project management to help grow companies from the ground up.
She followed her passion for good food and a curiosity for circular agriculture to earn a Masters of Food Identity in Europe. By far, her favourite way to travel and learn about new cultures is through their food stories. In her time living in France, Italy, Romania, Greece, and Corsica, she gained new perspectives on multi-stakeholder approaches in agritourism and food certification schemes to better valorise local and traditional regional food products. She is skilled in consulting with local producer organisations, industry associations, research institutes, and regional governing bodies to conduct in-depth research and case study analysis.
Valerie is the go-to for all things Feast On®, ensuring that the program runs smoothly and continues to grow by building strong relationships with restaurants, purveyors, and partners.
---
Trevor Jonas Benson, VP, Destination Development
---

Trevor is a socially-minded systems thinker, progressive project manager, and enthusiastic enterpriser, who is as passionate about collaborating with others to create meaningful change in the way we experience and value not only food but also the people and places that make it taste so great.
For the past 10 years, Trevor has been working to support the development of short value changes and local sustainable food systems, and he loves only one thing more than cooking and eating food with others, and that's travel. Trevor feels privileged to have worked for a couple of years in London's 1,000-year-old food market (Borough Market) and counts himself among the blessed to call the culinary capital of the Caribbean (Barbados) his second home.
Trevor brings vast experience in community-based and market research, evaluation and impact assessment, marketing and sales, and social enterprise development and capacity building. He has a background in Sustainable Local Food as well as Law and Human Rights, and sits on the Advisory Committee of FoodShare Toronto's Cross-Cultural Food Access Innovation Hub.
By working in cross-functional teams and on diverse projects, Trevor has learned how to turn challenges into opportunities, plan strategically, growing sustainably, partner wisely, and measuring accurately.
---
Martin Lacelle, Senior Destination Development Officer
---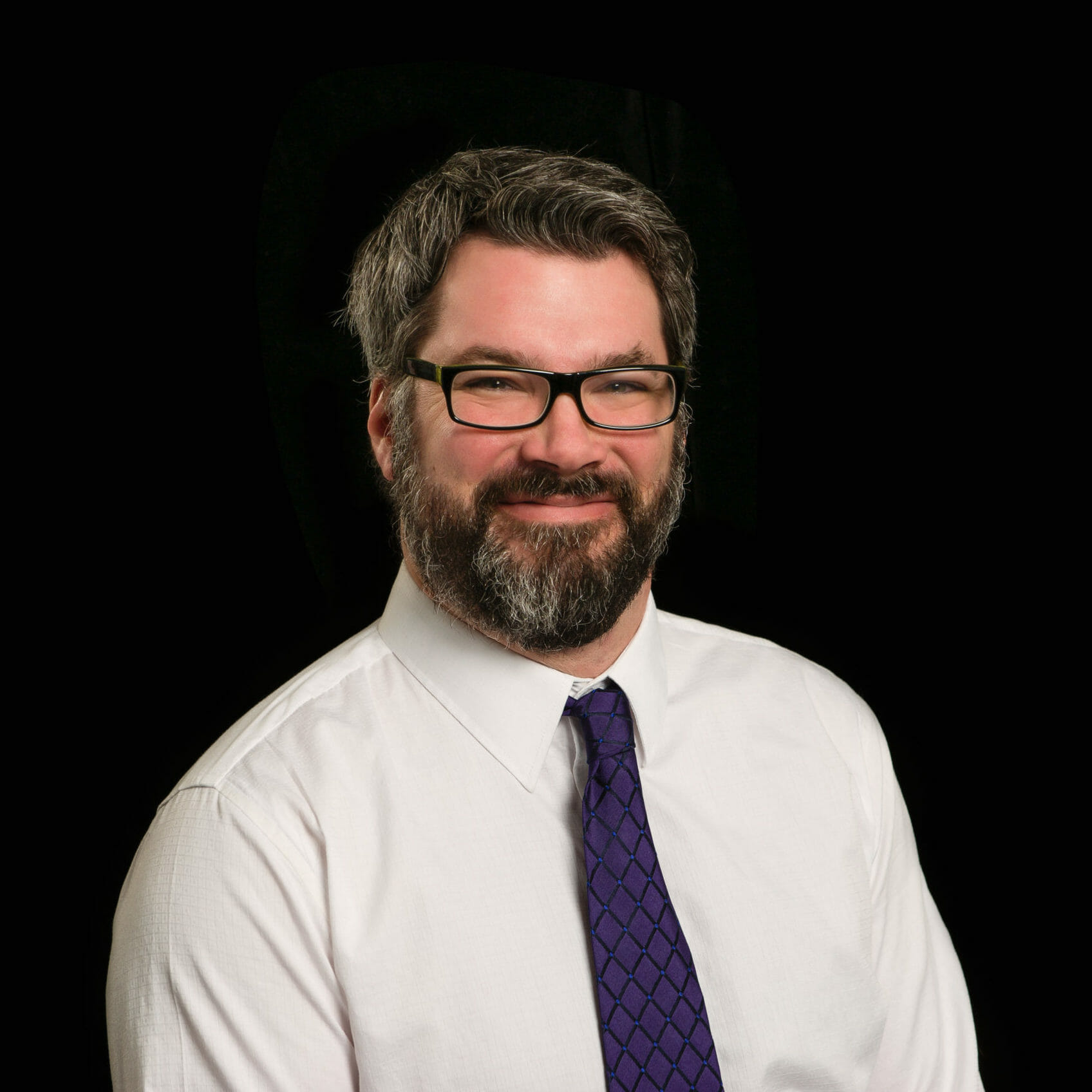 Through 20 years of organizational management in tourism, arts and business development sectors, Martin's broad range of expertise, from fluently bilingual communications and marketing to financial administration and governance, comes from working directly with rural and small businesses across Eastern Canada…where collaboration and versatility is key to success. This leadership level of on-the-ground experience is structured by business strategy acumen learned through an Executive Master's degree in Business Administration. Martin focuses on building community growth through strong partnerships and building on opportunities that may sometimes be disregarded by others, bringing an out-of-the box approach to critical and creative thinking to the process.
---
Caroline Morrow, Destination Development Officer
---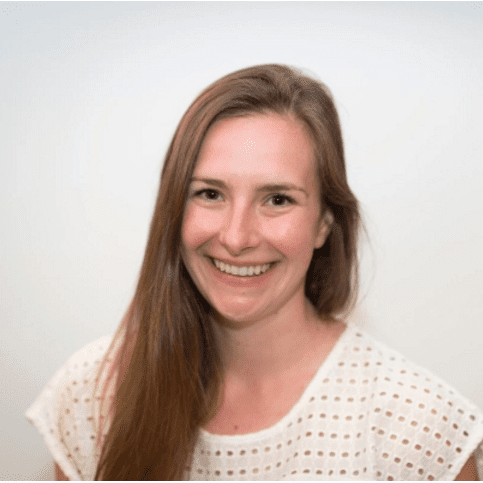 The relationship between people and food has been a recurring theme in Caroline's academic, professional, and personal life. At home and abroad, she is always on the lookout for local food experiences and believes strongly in the power of food tourism to drives ustainable development. She has worked on diverse food tourism projects that have taken her from Scotland to New Brunswick and beyond. Having lived in nine cities around the world, Caroline brings a global perspective to all her work.
Through her Master's in Urban Planning and Bachelor's in International Development, Caroline has delved deeply into the worlds of sustainable food systems, cultural heritage, environmental management, and economic development. For her, food tourism lives at the intersection of these (and many other) fields. An exciting part of working in food tourism is that every meal, trip, and conversation presents an opportunity to learn about creative approaches to tourism development from around the world. Caroline has presented at and attended a number of inspiring industry events. Recently, she delivered a talk on balancing tourism and food heritage in Barcelona and attended a UNWTO conference in Moldova on wine tourism and rural economic development.
Caroline takes great pleasure in working with the farmers, producers, chefs, and small business owners that make each destination unique. She has extensive experience designing participatory research activities and facilitating engagement sessions. Caroline is passionate about involving the food tourism community in all project work and knows first-hand that collaborative and participatory approaches lead to stronger results. She is always happy to apply her French and Spanish language skills to support inclusive and meaningful engagement
---
Camilo Montoya-Guevara, Research & Evaluation Officer
---

Camilo is passionate about supporting the development of engaging, enriching, and meaningful cultural tourism experiences. He believes that culinary tourism provides some of the most immersive ways for visitors to engage with different cultures and explored this notion through his masters of cultural heritage policy and management. In fact, he continues to share his passion for culinary travel as tour guide for Savour Toronto, where he expands the many ways Toronto's food scene balances international cuisine and local ingredients.
With his background in cultural studies as well as French, Spanish, Italian and German language skills, Camilo has a keen eye for creative investigation and he brings this to all projects. He has extensive experience carrying out participatory research projects with a variety of partners, including community representatives, cultural governing bodies, and academic institutions in Canada, Colombia, Germany, and Hungary. He has strong skills working with a range of academic and policy documents to carry out in-depth primary and secondary research and provide accurate and insightful results. Camilo has a particular interest in researching, shaping, and promoting cultural developments that foster community participation and stimulate sustainable economic development. He is always excited to apply his people and language skills to make research processes richer and more inclusive.
---
2019 - 2020 BOARD OF DIRECTORS
Amanda Virtanen, Director of Tourism, County of Haliburton
Ballu Thakur, Professor, George Brown College
Lynn Sullivan, Co-Founder + Co-Owner, Rosehall Run Vineyards
Nick Sutcliffe, Co-Owner, Southern Cliff Brands and Pommies Cider
Lynnette Bain, Vice President of Tourism Programs & Development, Tourism Windsor Essex Pelee Island
Allison Yundt, Culinary Solutions Specialist, Gordon Food Service
Steven Hellman, Founder, Foodies on Foot
Kelly O'Brien, Durham College
Bill Gregorash, Confederation College