As we approached the small ivy-covered building that houses Cassis Bistro, we noticed a cozy patio area that fit the evening perfectly. We had a seat, ordered some of owner Rob Rocan's favourite dishes and chatted over dinner.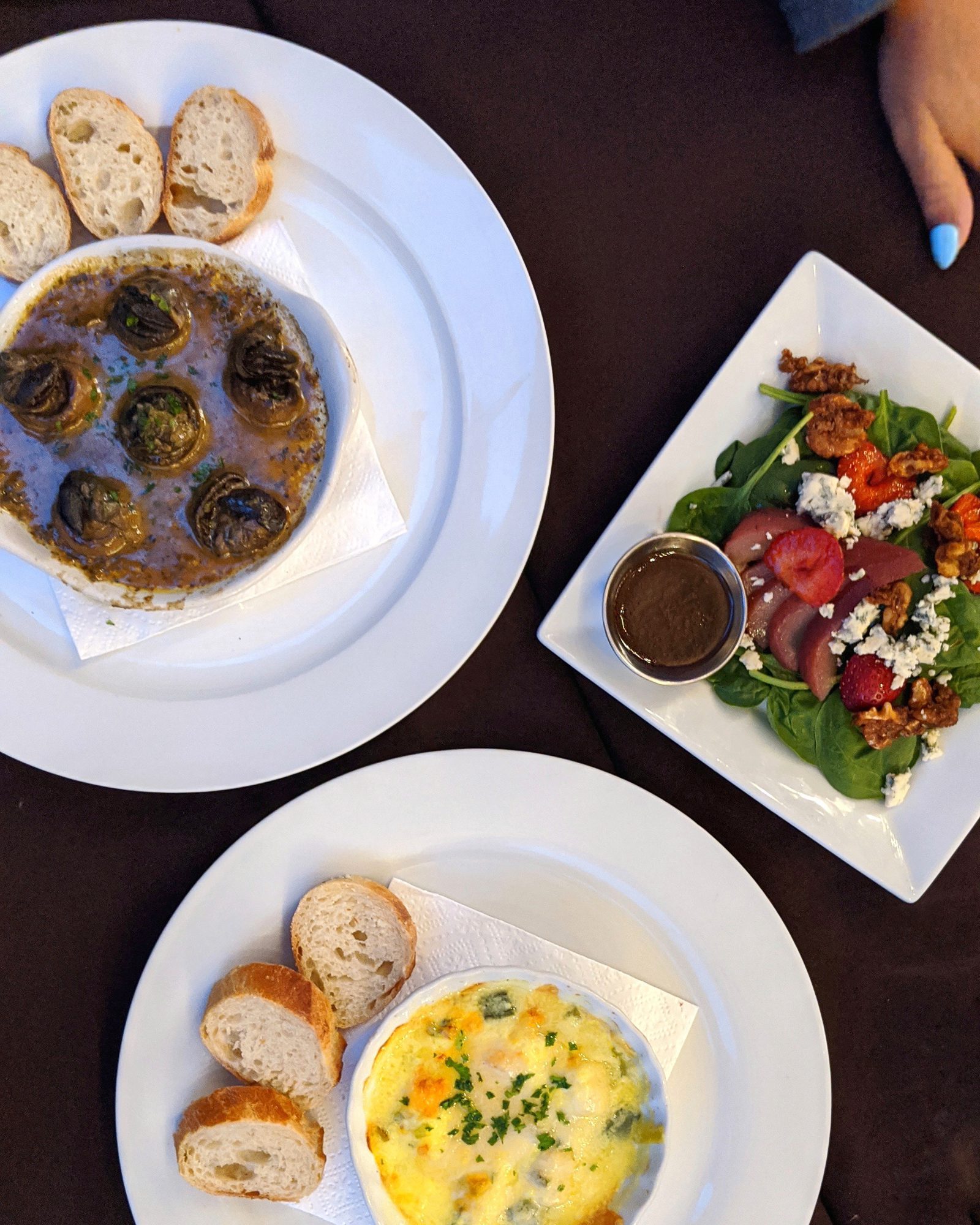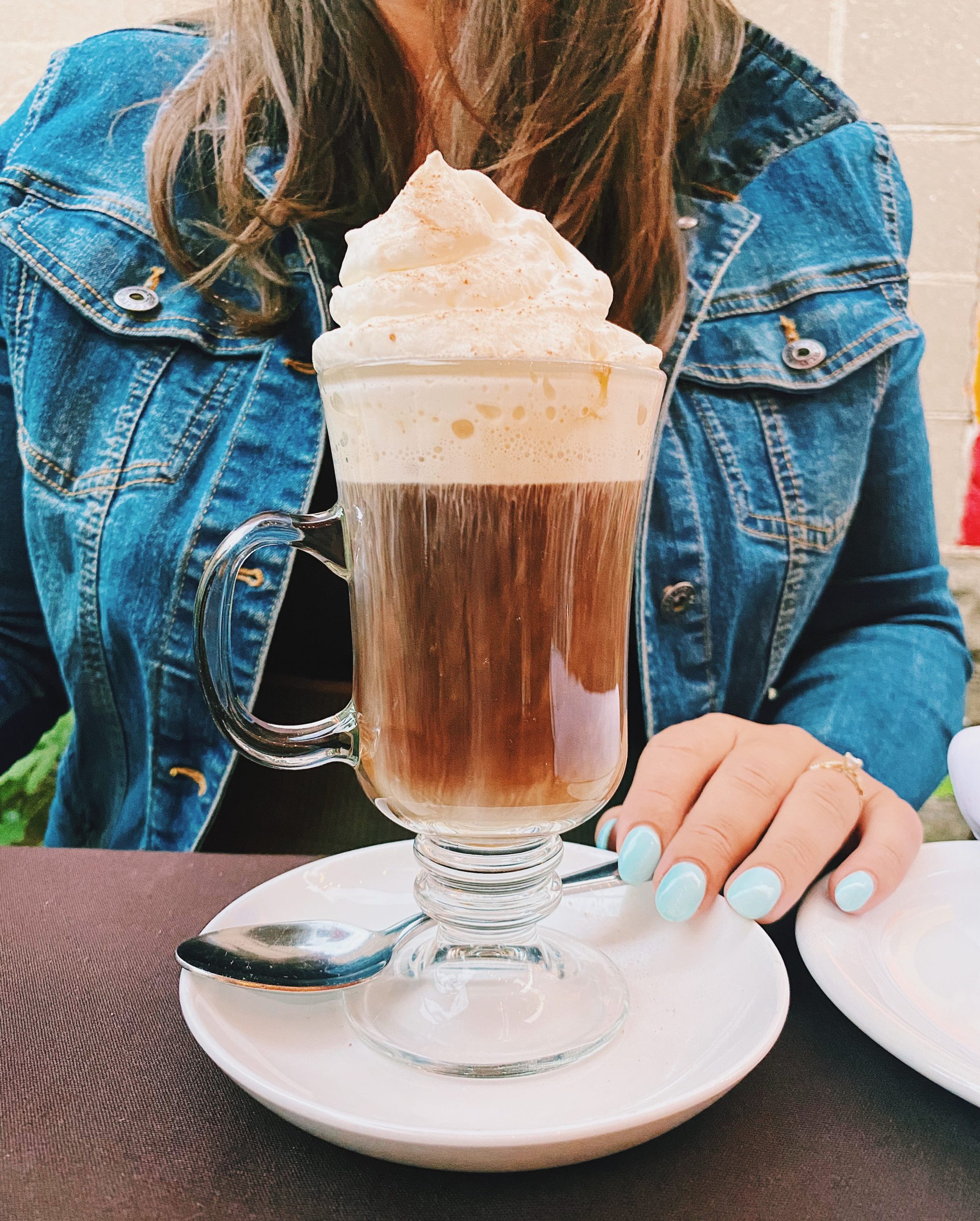 We started with a fancy coffee and some appetizers - escargots, Coquille St Jacques, poached pear salad. As a self-proclaimed adventurous eater, I was surprised to realize I'd never actually tried escargot. Obviously, we had to put in an order, and I'm glad we did - I am a new fan. For the uninitiated, Coquille St Jacques is a dish consisting of sea scallops baked in a cream sauce, topped with a cheese blend - sounds good right? It was. The poached pear salad was light and fresh with a pear sweetness and tang of blue cheese.
We asked Rob about his business and the surrounding area, and he gushed about his love for Lakefield. "There was something special about this town, the beautiful village of Lakefield - it's charming, especially in the Winter, and in the Summer you get the tourists coming in; it's lovely," he said. We couldn't agree more, our stay was very short, but on a 3-day trip visiting as many locations as we did, it always is.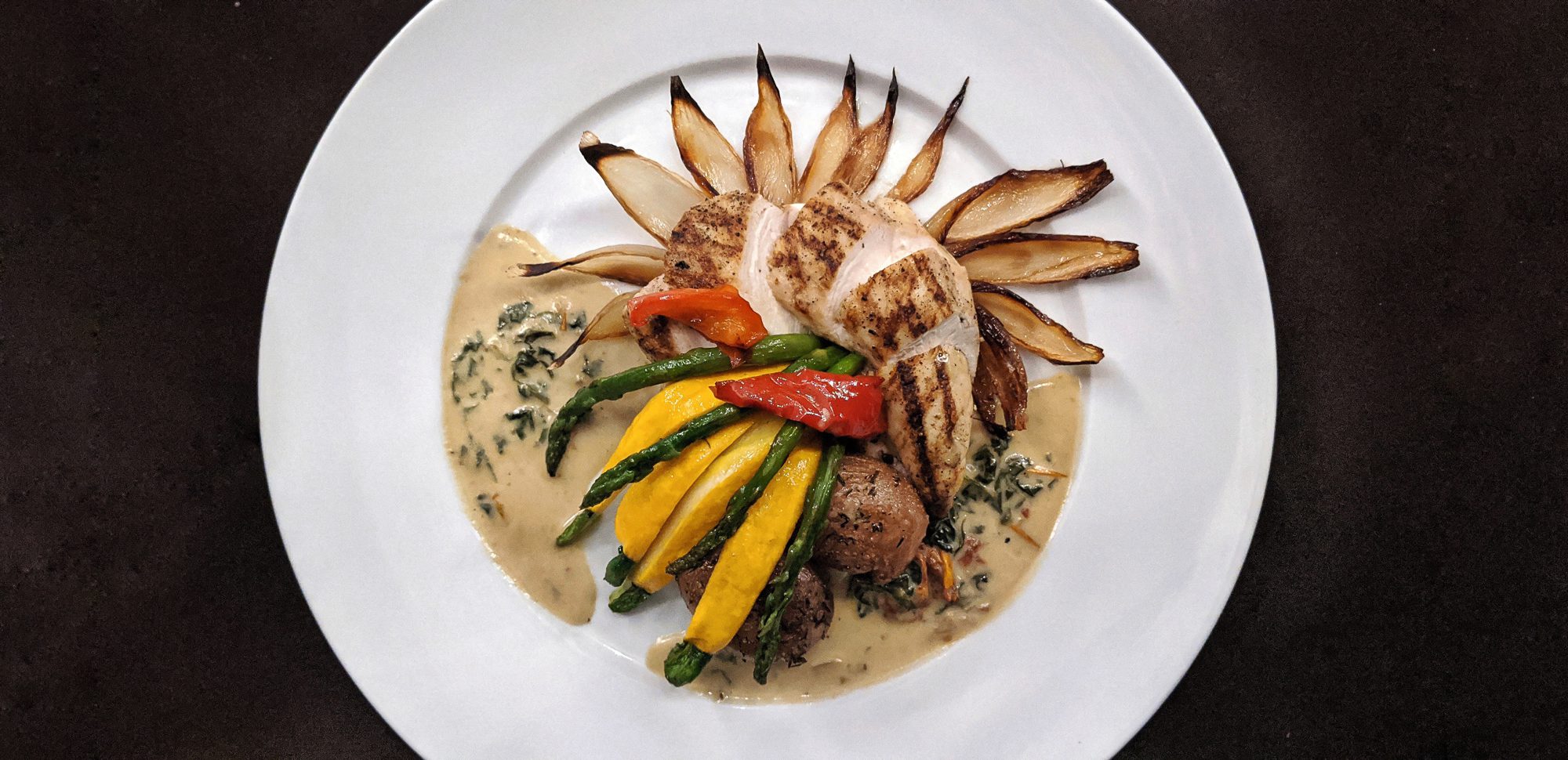 Speaking more with Rob, we realized how much pride he takes in customer service, with warm and welcoming staff. The sense of community is immediately apparent, with Rob greeting guests by name as they arrive and speaking with them candidly. "We're all about repeat business," he explained. He and his wife Jacky jointly run Cassis Bistro after taking over ownership relatively recently.
After cleaning our plates, we ordered the main course - the Chicken Supreme we'd heard so much about. It was presented beautifully, and the white wine jus was delightful—definitely a hit at our table.


For a fine dining experience in a casual, cozy atmosphere, Cassis Bistro should be on your Kawarthas Northumberland itinerary. Thursdays are 'Date Night' at Cassis, where you can order from a special menu for two, for just $60 per couple. Choose an appetizer to share, an entree each, and a dessert to share, top it off with a bottle of wine (not included) and you're in for a romantic dinner for two. The Trent-Severn Waterway is home to a diverse selection of restaurants, bakeries, pubs and bars - and our tastebuds thanked us for stopping by Cassis Bistro in Lakefield.
There's truly something for everyone if you lock for it. 
---
Cassis Bistro is located at 27 Queen St. in Lakefield.
They're open for distanced dining as of October 23.
Please check their Facebook for details.
.facebook.com/CassisBistro27
---