During the month of February, Canada Beef partnered up with Food Banks Canada for the Burger it Forward program.
Several restaurants across the country participated and served up delicious, specialty burgers in support of the program. Every time one was ordered, Canada Beef donated the equivalent of one meal to Food Banks Canada. Several restaurants collected donations for their own local food banks along the way!
Ontario-wide Burger Trail
In Ontario, the program was pretty awesome. Over FORTY restaurants participated (thirteen of them were Feast On® certified!) and we've compiled them all into a province-wide burger trail!
Tip: Restaurants with maroon pins are Feast On® certified!
Program Successes
In total, the program raised $53,064 for 16 food banks across the nation! There were 112 restaurants who participated in Canada and a total of 29,261 burgers sold. Talk about an appetite for your community.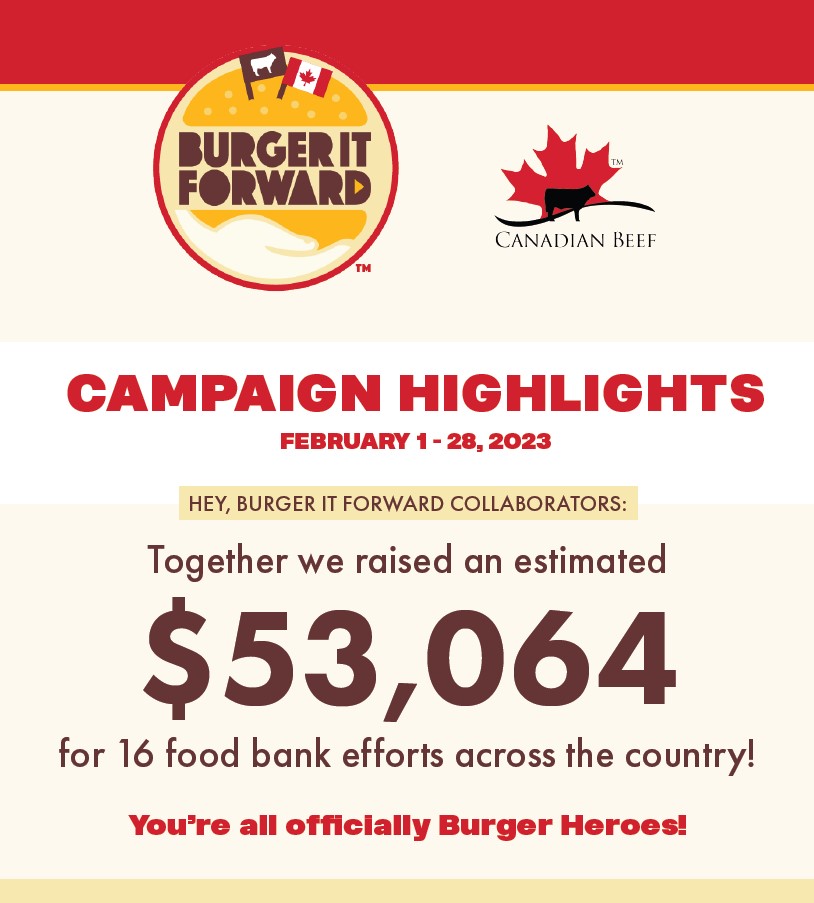 Let's talk donation overview: beef group contributions totalled $43,000, Dairy Farmers contributions totalled $3288, restaurants donated $6276 and Irving Big Stop franchises donated a total of $3515. What an effort!
Look Forward to the Next Burger it Forward Program
We look forward to joining in and eating our way through Ontario during the next run of Burger it Forward in February 2024. Who else is ready?
Do you know a restaurant with an epic burger? Send them this link and get them to sign up for next year!