Have you noticed that "adulting" makes it difficult sometimes to see your besties? Whether you're scheduling around kids' soccer practices, work trips or weddings, when you do get to finally hang out as a group, you want to make sure everyone has a great time.
Discover the Best of Waterloo Region with Your Friends
May we suggest a friends' trip to Waterloo Region? This region combines the best of rural and urban (think fine dining with beautiful views and fresh produce) and is the perfect spot to enjoy something for everyone.
This trip involves everything from donuts and massages to cocktails enjoyed on a massive farm property. Whatever strikes your fancy, you're sure to find it and more so read on!
Day 1: Exploring Galt
Start your day in Galt where impressive architecture, delicious eats and even a little retail therapy awaits. This neighbourhood was an independent city prior to 1973 but has since been enveloped by Cambridge.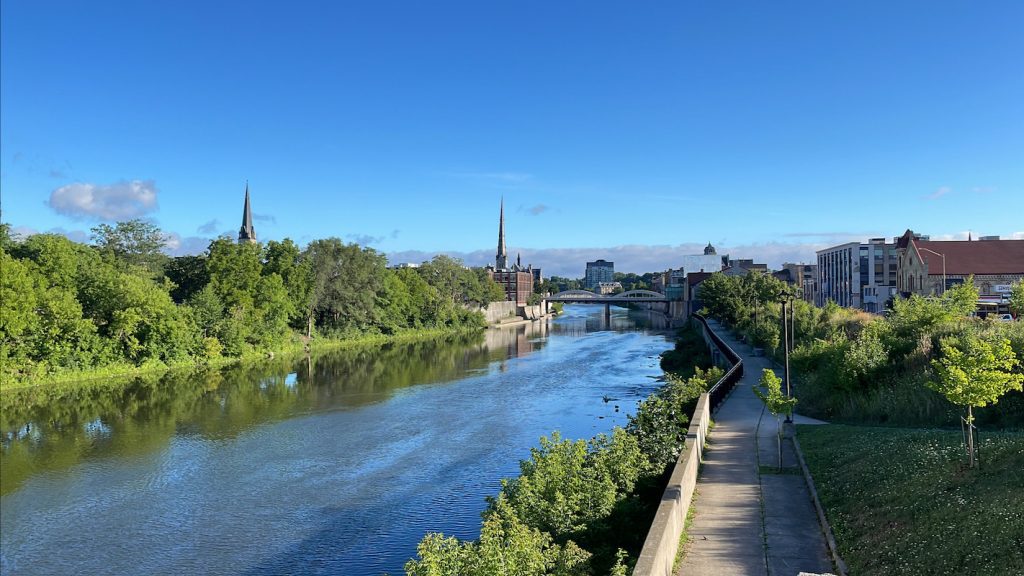 Its old-world charm is undeniable. You'll find loads of hidden gems and it's fun to check out with friends as you pretend that you're wandering the streets of a European city. It's also a well-known film location for The Handmaid's Tale.
Alright, let's go!
Stop 1: Breakfast: Lady Glaze Doughnuts
Where: 20 Grand Ave S #101, Cambridge, ON. (View Map)
View this post on Instagram

We'd be remiss if we didn't send you to Lady Glaze Donuts and…what's better for breakfast than a warm donut? With 4 locations, this donut shop has a bit of a cult following and for good reason.
With a constantly rotating menu of flavours, you'll be able to try anything from Rum Raisin Dutchie to Cherry Blaster Cheesecake and their Cinnamon Toast Twist (topped with Cinnamon Toast Crunch). You can check their website for flavours (or scroll their drool-worthy Instagram) to see what they're serving up when you visit.
Time to Next Stop: 3-minute drive or 7-minute walk
Stop 2: The Art of Home
Where: 11 Ainslie St S, Cambridge, ON. (View Map)
View this post on Instagram

A few shops make Galt extra special and kitchen aficionados will love The Art of Home. This shop combines kitchenware with gorgeous home accessories, a few kids' toys and more. If you're looking for a gift for your next dinner host or something to spruce up your own home, you'll want to pop by!
Time to Next Stop: 10-minute drive
Stop 3: Go for a tube!
Where: With Tubing the Grand, must be booked in advance!
Looking for a little adventure? How about a tube ride from Cambridge to the small town of Blair? This 2–4-hour tube ride is an awesome way to spend a warm summer day together…or really any day between May to September!
Pack a cooler to attach to your tubes and you're all set! Once you finish, you'll receive a taxi voucher to get back to your start location.
Not into tubing? Not the right time of year? Wander downtown Galt and check out some of the beautiful historic buildings instead! We love the beautiful churches, old post office and Galt Collegiate Institute.
Time to Next Stop: 7-minute drive
Stop 4: Lunch at Old Galt Bottle Shop
Where: 135 George St. N. Cambridge, ON. (View Map)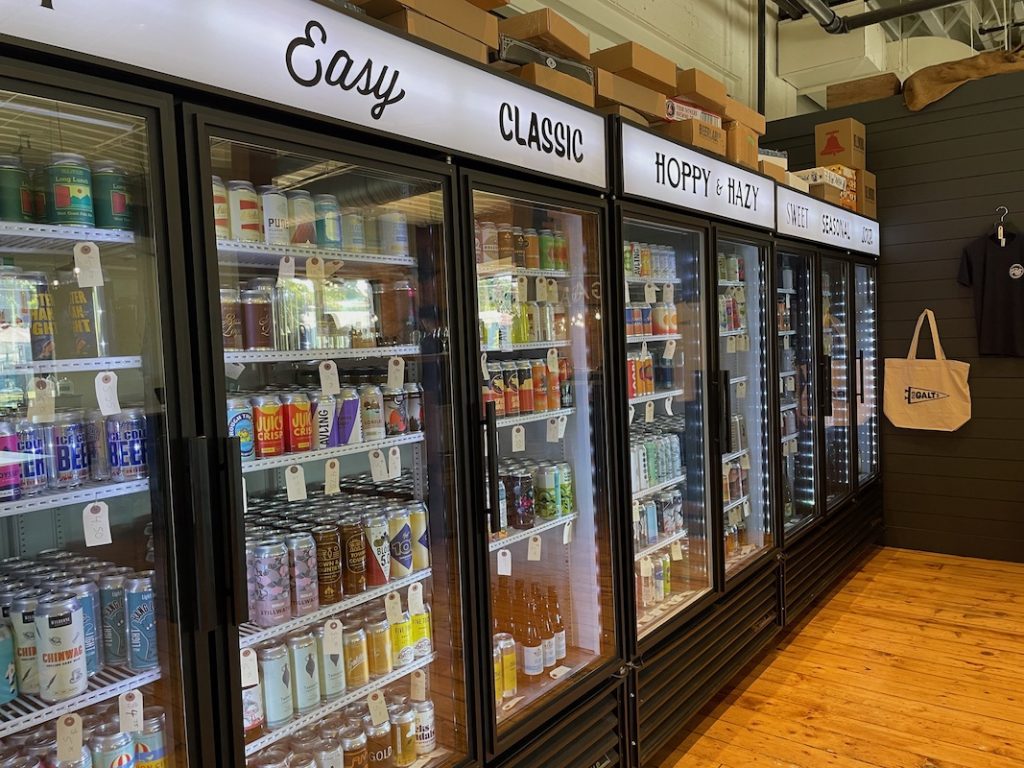 Old Galt Bottle Shop offers up a huge selection of bottles (and cans!) from different independent Canadian craft brewers. You'll find varieties you can't find without visiting the breweries themselves so it's the perfect spot for craft beer lovers.
While you're there, grab a pint or two to enjoy together on the patio or in the shop and order up some food too. We loved their grilled cheese sandwich paired up with pretty much any beer on tap.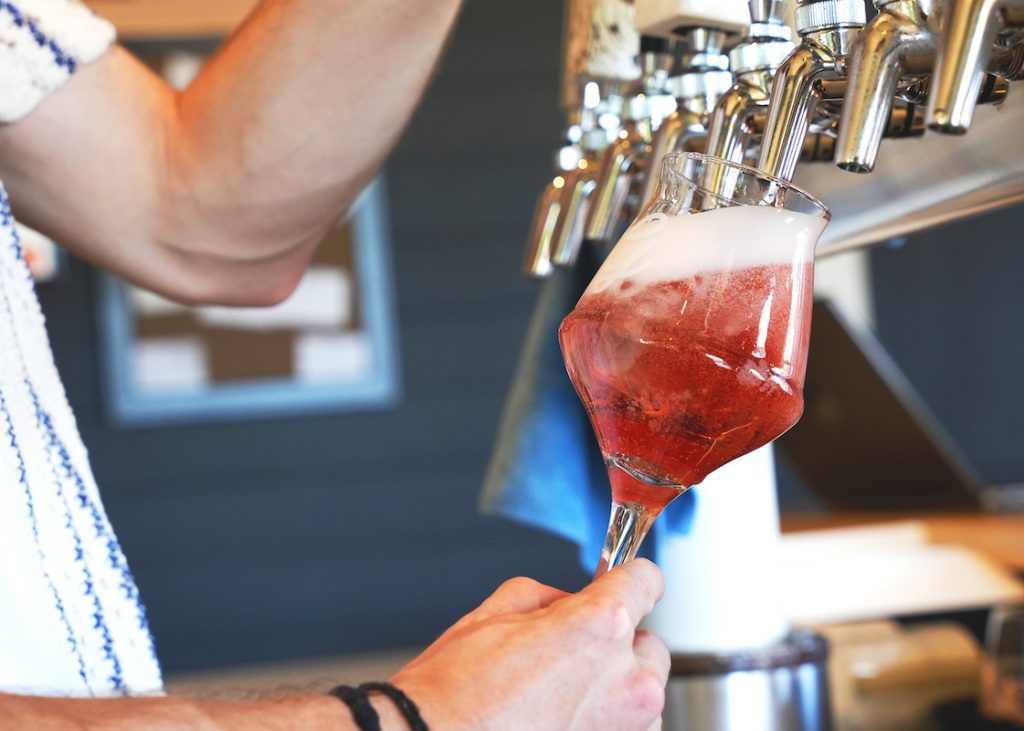 Before you go, be sure to stock up on that aforementioned beer and maybe even check out some of their other goodies like their locally-popped popcorn.
Time to Next Stop: 7-minute drive
Stop 5: Dinner + Stay the Night at Langdon Hall
Where: 1 Langdon Dr. Cambridge, ON. (View Map)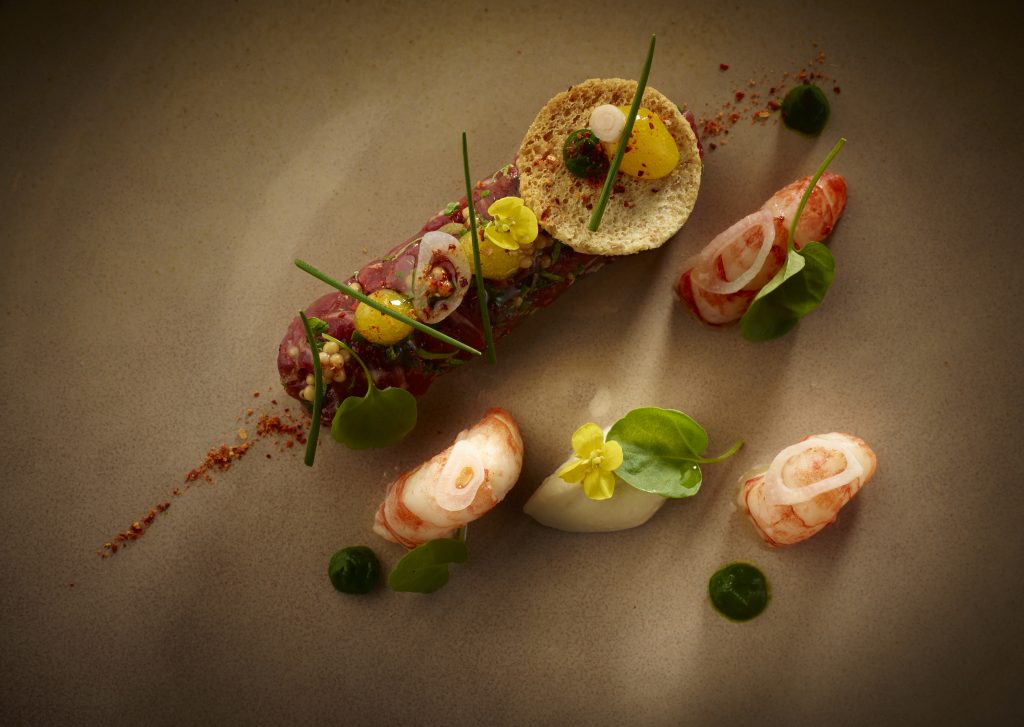 A trip to Waterloo Region would hardly be complete without a little relaxation at Langdon Hall. These luxury accommodations, dining experience and spa is the perfect way to reconnect with yourself and your friends.
Book yourself into an afternoon spa treatment (perhaps a massage or body scrub) and then head back to your room to get ready for dinner.
A pre-dinner stroll along the beautiful grounds might be just the ticket before you all meet back in the dining area for a delicious meal with plenty of locally sourced ingredients.
On-site, choose from the main dining room for an elegant upscale meal or grab something more casual together at Wilk's Bar. However you prefer to catch up, there's a way to do it.
Looking for a slightly more casual accommodation? Check out the Walper in Downtown Kitchener.
Day 2: Go Rural
After a day exploring beautiful Cambridge and Galt in particular, we're ready to take you into the rural countryside of beautiful Waterloo Region. We love how this area offers up the best of both worlds and we think you will too. After a lovely breakfast at Langdon Hall, it's time to hit the back roads!
Stop 1: Herrle's Country Market
Where: 1243 Erbs Rd, St. Agatha, ON. (View Map)
View this post on Instagram

Want to do a bunch of local grocery shopping AND bring some treats home from your trip? Herrle's Country Market is an awesome place to stop, especially in the early fall when you can find a variety of beautiful pumpkins and gourds as well as those fall specialty baked goods. Pumpkin muffins anyone?
Grab a coffee on-site as you wander this market grabbing fresh produce, locally-made cheese from Mountainoak and Bright Cheese just down the road, apple chips from Martin's Apple Farm, Nith Valley honey and so much more. We also love the giant Bavarian pretzels for an extra special treat!
Time to Next Stop: 15-minute drive
Stop 2: The St. Jacob's Farmers' Market
Where: 878 Weber St N, Woolwich, ON. (View Map)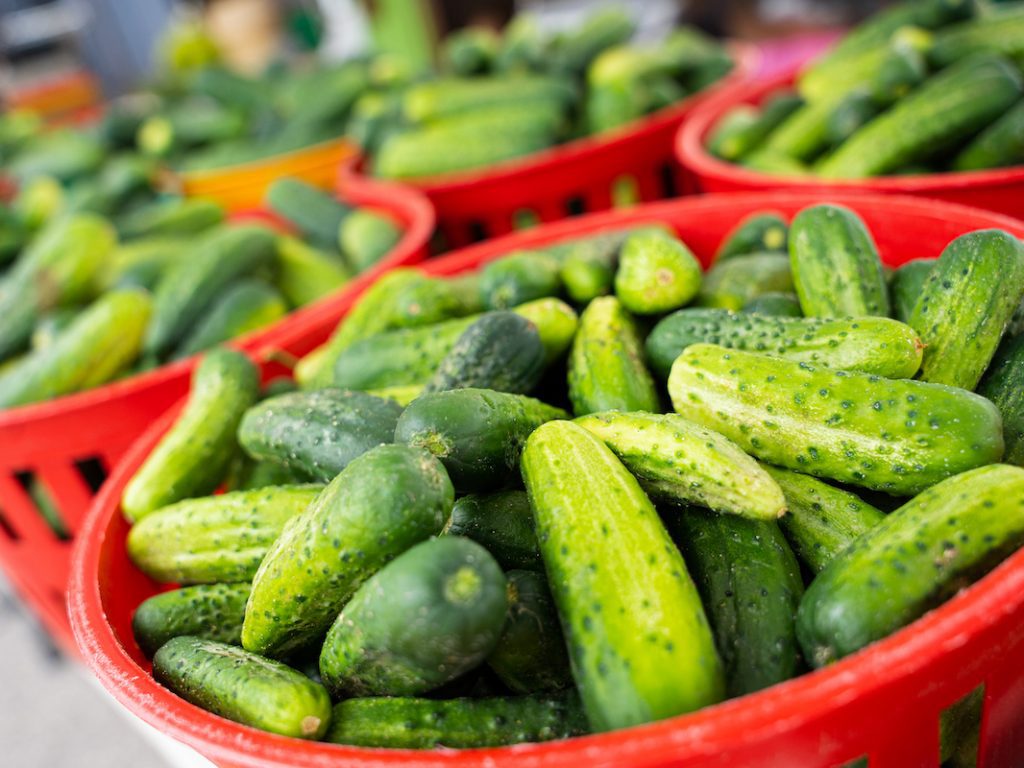 Depending on what day you're coming, The St. Jacob's Farmers' Market will be the perfect addition to this foodie getaway. Grab a snack to enjoy as you wander the market together (we love the fresh churros) and stock up on all kinds of goodness from West Avenue Cider and fresh fudge to unique produce grown just minutes away.
People come to this market from hours away so it truly is a special part of the region. You can read more about it in our recent blog post.
Time to Next Stop: 9-minute drive
Stop 3: Lunch at Crowsfoot Smokehaus
Where: 1872 Sawmill Rd, Conestogo, ON. (View Map)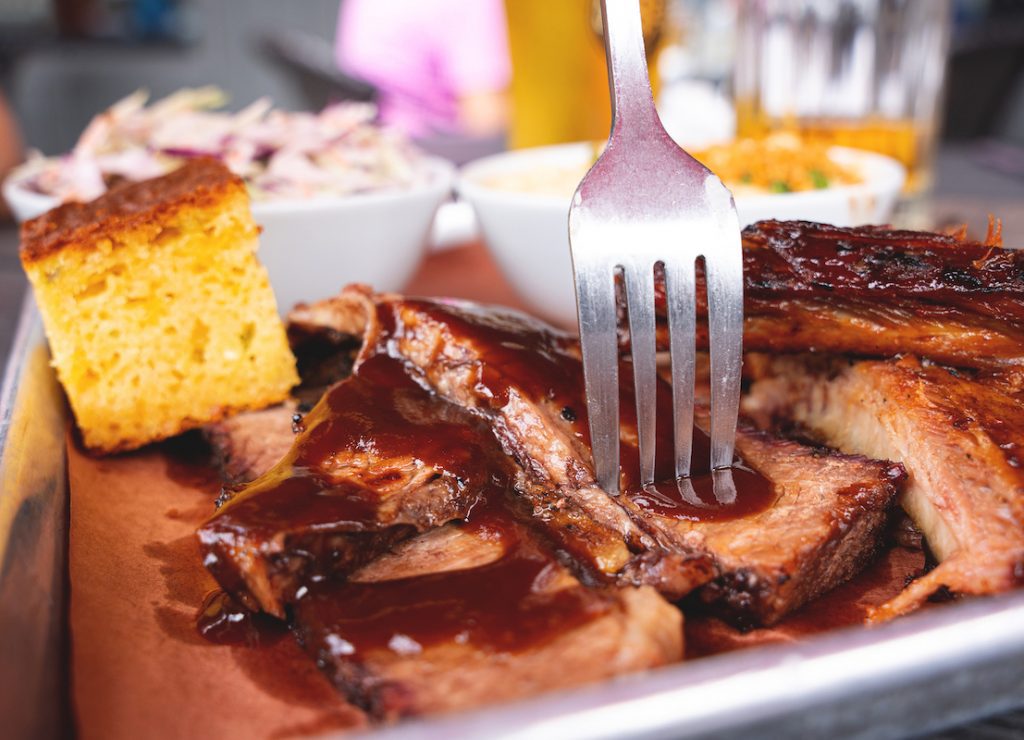 Bring your appetite because you'll need it at Crowsfoot Smokehaus where barbecue is the name of the game. Think smoked brisket with house-made cornbread and spaetzle that calls to the region's German heritage.
Wash it all down with one of several craft beers on tap or grab one of their specialty cocktails. Their large yet cozy dining room smells of the smoker and makes for the perfect place to enjoy lunch on a chilly day but if the sun is shining, grab a spot on the patio and enjoy!
After you grab lunch, don't forget to check out their General Store attached to the restaurant full of Ontario-made products ranging from hot sauces and mustards to cheese and candy.
Time to Next Stop: 37-minute drive (trust us, it's worth it!)
Stop 4: End your day at Willibald Distillery
Where: 1271 Reidsville Rd, Ayr, ON. (View Map)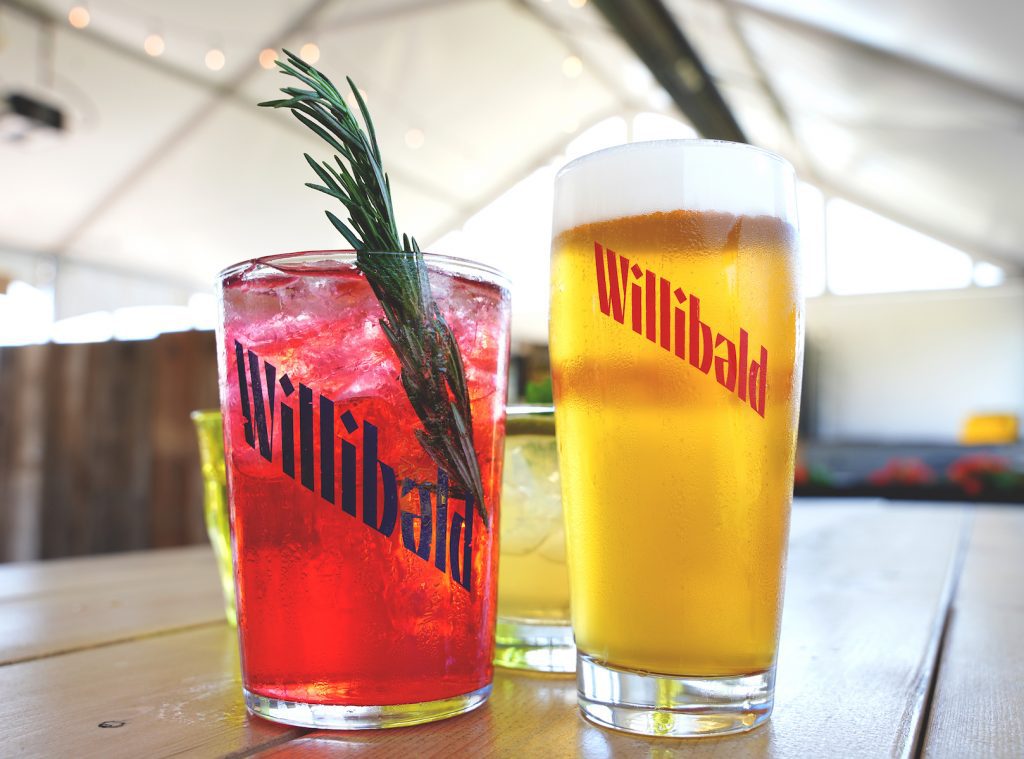 Open Wednesday-Sunday, Willibald Farm Distillery & Brewery is the perfect rural location to end your day. You'll drive down a beautiful driveway of interlocked brick on a gravel road and show up at a large barn, distilling site and restaurant.
Order one of their delicious cocktails (we loved the ginger mule but there are a bunch of options), house-crafted beer or seltzers and kick back at one of the picnic tables under their Biergarten Tent.
When you get hungry, it's time to order some food (be sure to check hours online before heading out).
In addition to a great selection of 12" pizzas, Willibald also serves up amazing burrata topped with sundried tomato & olive tapenade, balsamic glaze, rosemary-infused olive oil and accompanied by grilled focaccia and some of the most killer dill fries we've ever had.
Seriously, we can't think of a better way to wind down. You're only about 20 minutes from Langdon Hall if you'd like to spend another night too!
There you have it!
There you have it- a trip for you and your buddies to Waterloo Region. We hope you have a great time, eat loads of delicious food (we know you will) and just enjoy time together.