For the last few weeks, we've been getting to know the vendors at the Virtual Farmers Market through short interviews and vignettes. You can see past segments in the series here.
---
This week, we're excited to re-introduce you to our friends at ClearWater Farm. We chatted with them last year about their plans and are thrilled about them working with the Virtual Farmers Market!
---
ClearWater Farm is a learning property where young people of all ages can connect with nature. Our farmers, in the Young Agri-preneur Program, are learning the business of agriculture: from seeding, growing, harvesting right through to marketing and selling. They are training for a future career in agriculture while they grow fresh food for a weekly subscription basket program, our on-site Farm Stand, and for speciality grocers and restaurants.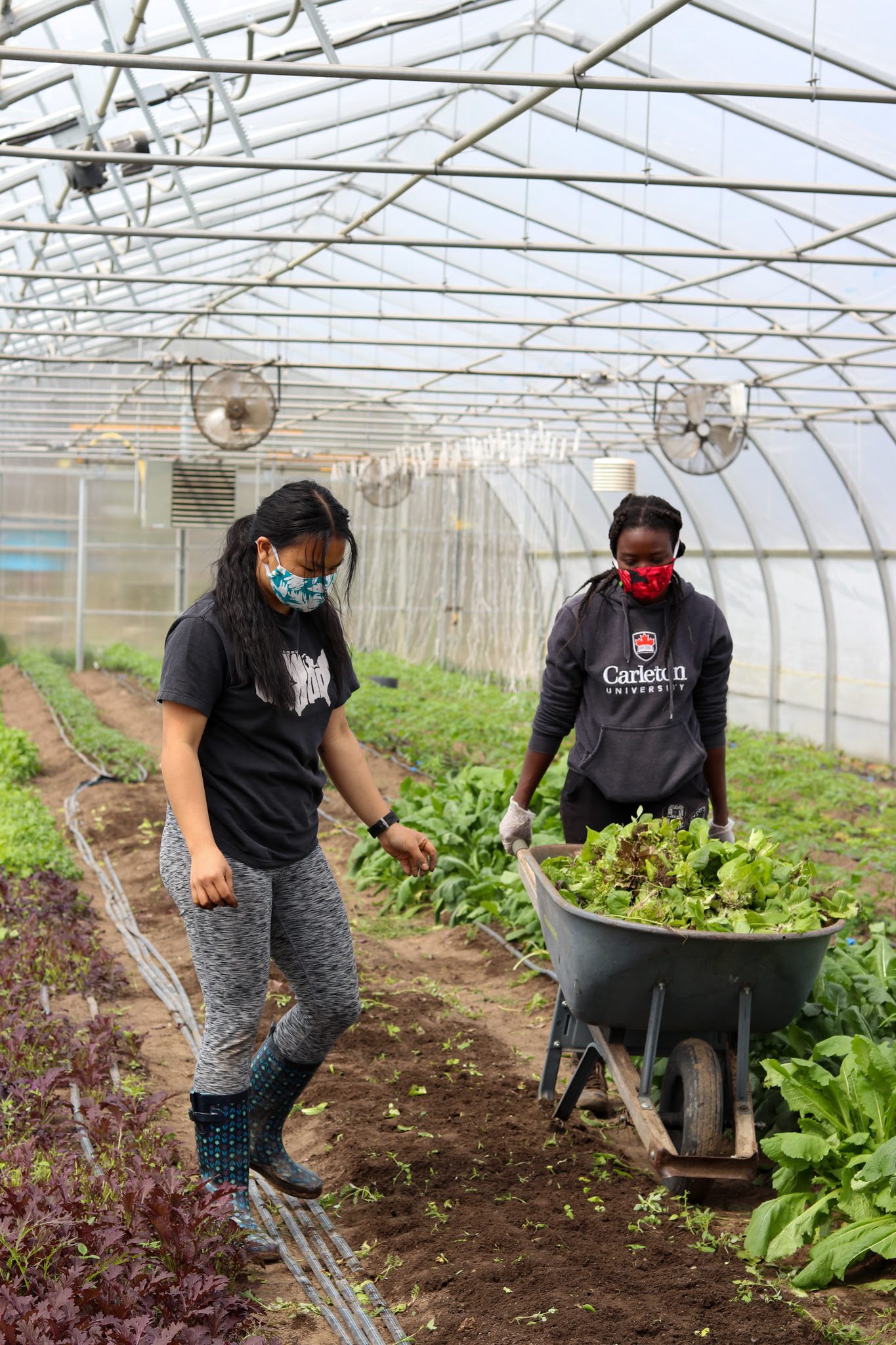 Everything we do at ClearWater is with the health of our watershed and the land in mind. Through applying regenerative agriculture practices on this heritage property, on the shores of Lake Simcoe in Georgina, farmers grow vegetables that are healthy for you - and the planet. For kids in the 'wonder years', aged 7 to 12, ClearWater has morphed it's onsite children's programs to an online interactive site: clearwaterkids.org. Here, families can learn about how to connect with their own little patch of nature at home with fun games and interactive learning activities.  The goal is to get kids excited to get away from screens and explore outdoors. As a not for profit, the Ontario Water Centre, that runs ClearWater Farm, partnerships, supporters, and community are the keys to success. Our supporters are people who care about access to local food, and with their donations we are entering our 6th year.
Although the pandemic has restricted our onsite programs, our farmers continued to grow! That gave us the ability to create the Share Your Food Program that provided 1,245 food baskets to struggling families in the past year.
ClearWater Farm has a variety of leafy greens on the Market including Kale, Lettuce, and Swiss Chard.
---

Graze & Gather, formerly the Virtual Farmers Market, was formed by farmers in the early days of the pandemic, out of the tremendous need for collaboration and cooperation between farmers and homes. The GCF Hub increases access to the best, seasonal food from small producers and provides a direct connection to the people growing and making your food.