Oh sweet summer, you bring us so much joy! With foodie events scattered galore this season, we're so excited to eat our way through Ontario.
Read on for our list of the top ten foodie events we can't wait to check out this summer in Ontario.
10 Ontario Foodie Events We're Stoked About
Here's our round-up of the top ten foodie events our team is chomping at the bit to check out this summer!
1. Because Beer Craft Beer Festival
Where: Pier 4 Park, Hamilton
When: July 15th + 16th
Tickets and Info: becausebeer.ca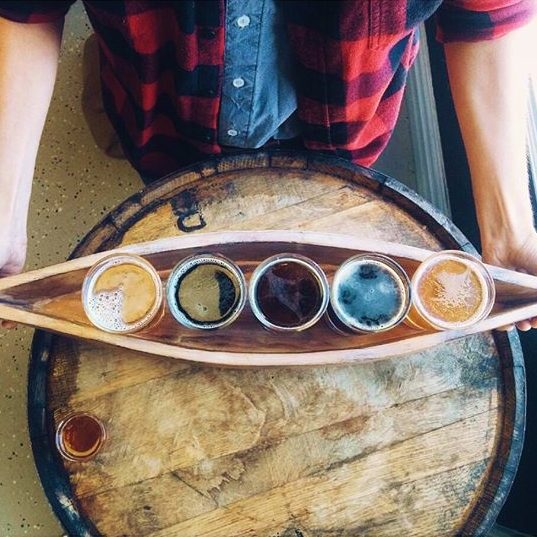 Alright, this event is coming up quickly but we couldn't leave our Ontario craft beer lovers hanging! The Because Beer Festival in Hamilton features 34 different breweries, cideries and spirits companies.
You can check out all the vendors on their site but cider-lovers will be happy to know that our Feast On partners Thornbury Craft Co. as well as our friends at West Avenue Cider House will be in attendance in addition to loads of breweries like Sawdust City Brewing Co., Society of Beer Drinking Ladies and Concession Road Brewing just to name a few.
Because Beer will also have live music from bands like Dear Rouge and Dwayne Gretzky as well as standup comedy and a Drag Showcase from House of Adam and Steve!
You can grab your tickets on their website.
Really into sour beer? There's also a Sour Fest happening in beautiful London, Ontario that Saturday at Storm Stayed Brewing Company! Seven different breweries will be slingin' the sours from 6pm-12am so stop in (no tickets necessary) and grab a pint or two. There will also be beer floats, burgers and small-batch ice cream so…what more could you ask for?
2. Ottawa Asian Fest
Where: Sparks Street, Ottawa (new location!)
When: July 22nd – 24th
More info: OttawaAsianFest.com
Ottawa Asian Fest is hugely anticipated each year and this summer is no exception as it changes location to Sparks Street!
From July 22nd-24th, over 40,000 visitors will head to this night market to enjoy Asian culture and cuisine in all its glory. We're talkin' K-pop dancers, musicians, street food chefs and so much more.
Of course, the food is the true highlight of the whole event (and we're not just saying that because we're obsessed with eating). Asian Fest is a true celebration of culture, traditions and foodways, making it extra special.
So what kind of food can you expect and what are we itching to try? We want to munch on traditional dishes like freshly-baked Shaobing buns and flame-grilled scallops. Our mouths are also watering at some of the trendier dishes like…cotton candy shaped like an elephant?! Korean hot dogs?! There are so many things we want to try and we're definitely packing our stretchy pants.
3. Smorgasburg Toronto
Where: 7 Queens Quay East, Toronto
When: Every Saturday from July 23rd-September 10th, 11am-6pm
More Info: SmorgasburgToronto.com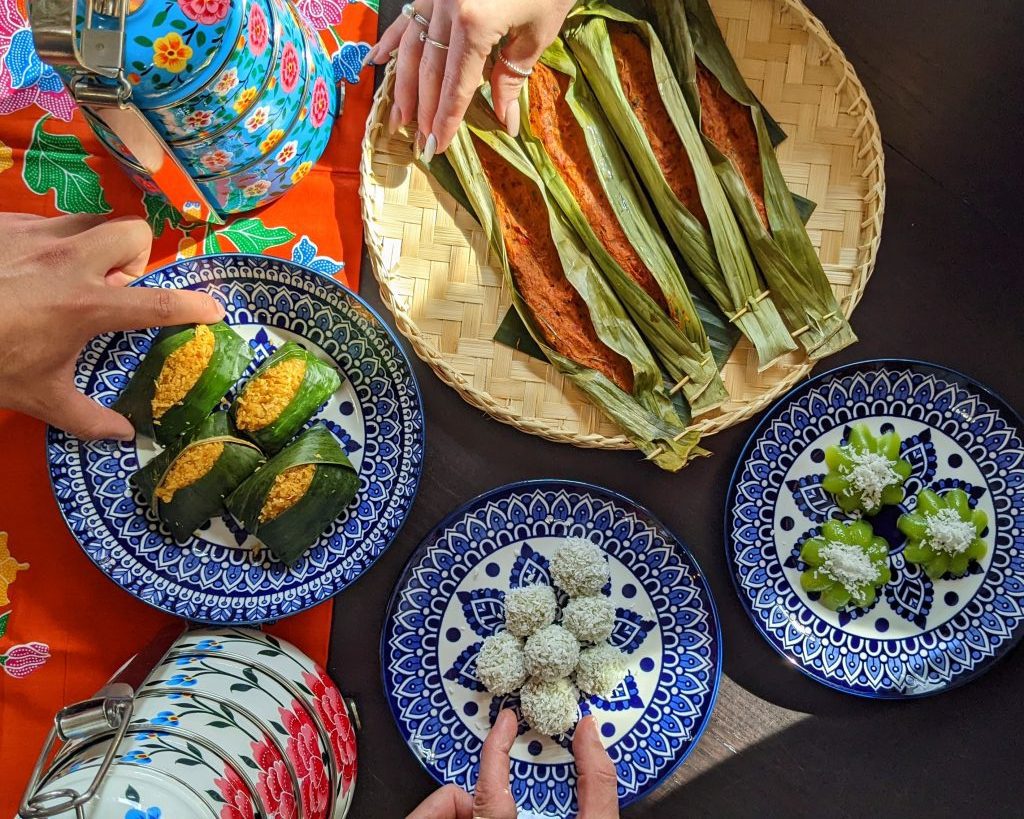 Known as "the Woodstock of Eating", Smorgasburg is a weekly open-air food market that takes place in cities across America and for the first time ever, will be in Toronto!
We are chomping at the metaphorical bit to check out this market which will take place on eight consecutive Saturdays on the waterfront in Toronto.
Showcasing a huge variety of food from different cultures you can expect to see (and eat!) everything from Mumbai and Sri Lankan street food to handcrafted ice cream and dumplings.
Love a cocktail? Us too. Evelyn Chick, one of the Smorgasburg board members will also be curating a craft beverage program for the event that features regional producers and regionally-inspired cocktails.
Want to know more? Check out our recent blog all about it.
Okay, wipe that drool off your face and keep reading.
4. Must Love Jazz and Cheezz
Where: Secret Lands Farm, Flesherton (just south of Owen Sound)
When: July 24th, 4-7pm
Tickets and More Info: SecretLands.ca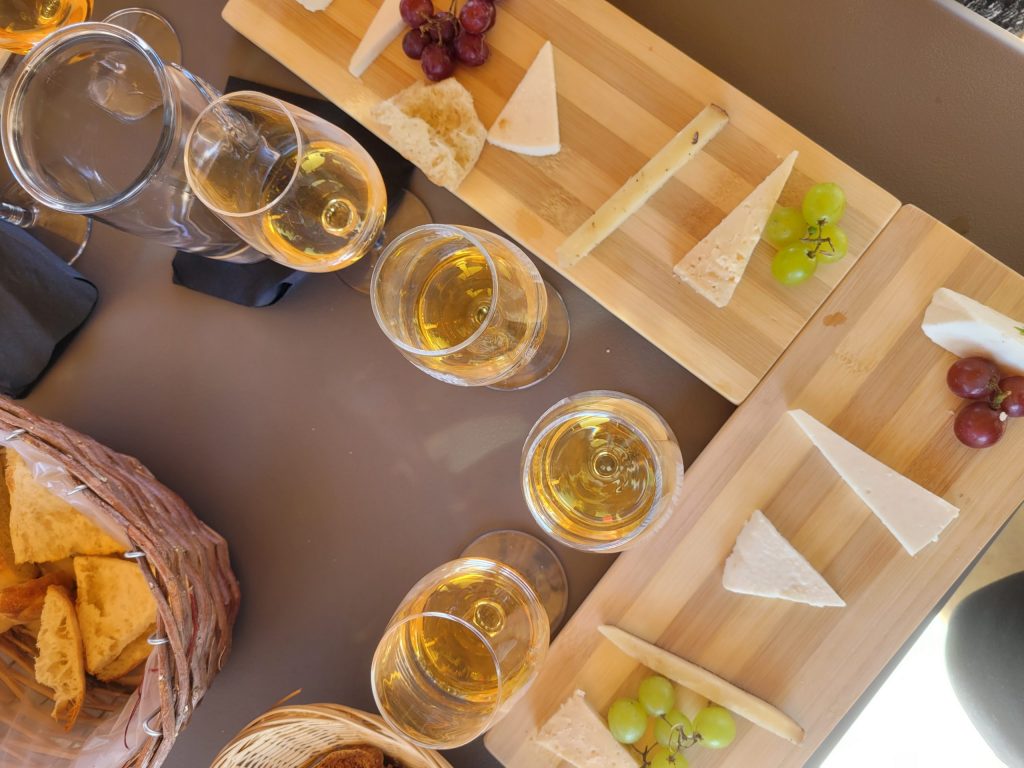 What happens when you pair amazing, locally-crafted cheese with the smooth sounds of jazz? Well, we assume magic.
Our pals at Secret Lands Farm in Flesherton (just south of Owen Sound) have created an intimate event this summer featuring both.
Ticket holders can enjoy the music of the very talented, JUNO-nominated vocalist Heather Bambrick with her trio of equally talented musicians as they nosh on six different handcrafted cheeses made right at Secret Lands Farm and a variety of their lamb charcuterie.
Guests will also get to enjoy a little vino (because what goes better with jazz than that?) as they take in the music on their beautiful farm property.
With only 50 tickets available, you'll want to act fast so jump on it!
5. Night it Up! Market
Where: 179 Enterprise Blvd. Markham, ON.
When: August 5-7; Friday 7pm- midnight, Saturday 2pm-midnight, Sunday 2pm-8pm
More Info: NightItUp.com
It's back and we. are. STOKED! After a hiatus, the long-anticipated Night it Up! Night Market in Markham is back and our stomachs are howling at the thought.
Inspired by the night markets of Taiwan and Hong Kong among others from across Asia, this night market is always a summer highlight for the York, Durham and Headwaters Region.
A true flavour experience, walk the market as you try favourites like baos, skewers and scallion pancakes as well as things you maybe haven't tried before like papaya milk and ramen fries! The food keeps going and going so foodies can really take it all in.
Of course, the event isn't just food (although, there's lots of it)! There is also live music and entertainment, sports tournaments and more. Keep an eye on their Facebook page as updates are made!
6. An EPIC Afternoon
Where: Viewpointe Estate Winery
When: August 14th
More Info & Tickets: WineCountryOntario.ca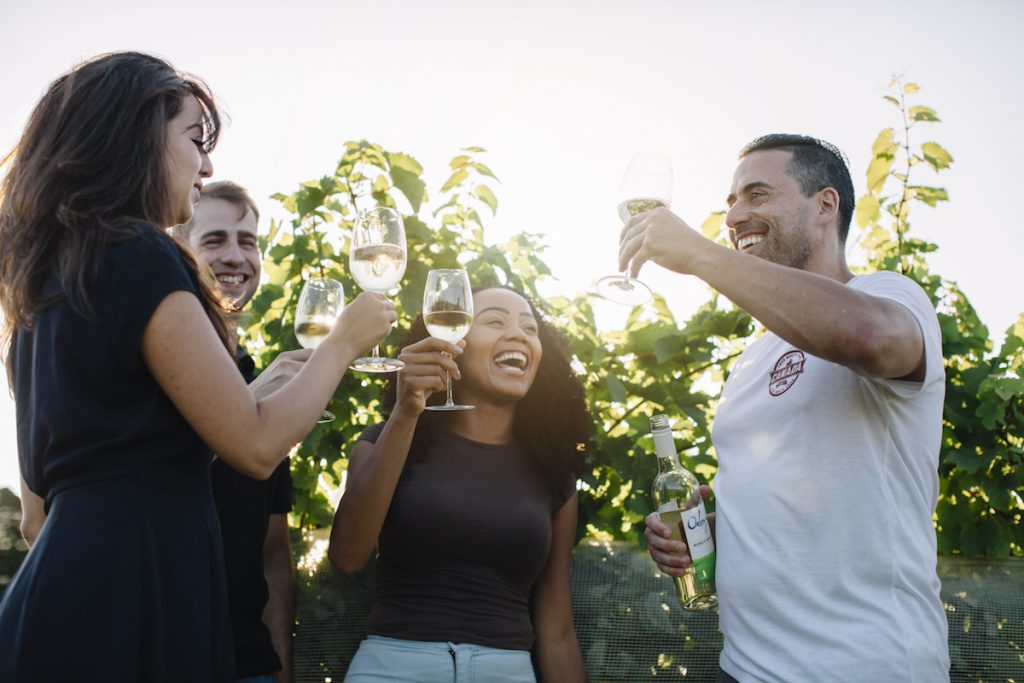 Calling all wine aficionados! Get a taste of place for the EPIC Wine Region along the northern shores of Lake Erie at Viewpointe Estate Winery this summer.
Kick back and enjoy a beautiful, mid-August day as you taste thirteen different wines made in the area. From a geographic perspective, this region is as far south as Northern California wine regions and Tuscany, Italy so it's no wonder they craft beautiful bevvies!
Also included in your ticket, you'll get to indulge in some tasty bites that include everything from shrimp tacos and cake in a cup to deep fried mac n' cheese balls. After all, wine doesn't have to be a stuffy affair!
7. Farm to Table Feast
Where: 250 Clark, Powassan, ON.
When: August 20th, 5:30pm-8:30pm
Tickets + More Info: 250clark.ca
Nestled into the Almaguin Highlands, Powassan is a beautiful spot to slow down and enjoy what's left of summer. This little village is a hub for artists and crafters and has some unique flavours to boot.
On August 20th, you can join some of the talented folks of South River for a Farm to Table Feast under the twinkling lights. Show up at 5:30 to enjoy some craft cocktails followed by a locally-inspired dinner by Chefs Laura and Rene Dubois!
All set to plan your trip? Check out what else you can do in the Almaguin Highlands and grab your tickets.
8. Back to the Farm
Where: Mackinnon Brewing, Bath ON.
When: August 21, 2022
Tickets + More Info: MackinnonBrewing.com
The annual Back to the Farm Festival at Mackinnon Brewing in Bath, just north of Kingston, is always a blast.
Making the most of a summer Sunday, this event combines some of our favourite things: craft beer, live music and tasty eats.
Take a backroad drive to this farm-based brewery where they'll be serving up their beer brewed right on site all day long.
The festival grounds will be covered in food trucks and tents from other local breweries, cideries and restaurants. Thinking of craft bevvies? They have you covered with over 25 different craft beverage producers including Slake Brewing, Napanee Brewing co. and Crimson Cider Co. among many, many more. Plus rumour has it that you can even grab some of Mackinnon Brewing's house-infused lemon lavender vodka lemonade that day- a bangin' choice for a hot summer day!
Of course, we can't leave it there because the food had us drooling too. Back to the Farm has loads of options including fresh picks from vendors like The Grocery Basket to hit-the-spot BBQ from spots like Old Style BBQ and Burger Revolution as well as Tommy's- a beloved Kingston classic. Trust us, there will be choice.
With your bevie of choice and a good meal, spread out on a picnic blanket in front of the grand stand and enjoy the music! This year, musical acts include The Strumbellas and Born Ruffians as well as Miss Emily, Rocket Surgery and several others.
You'll love enjoy those last bits of August as the sun goes down over the hop field and you listen to some great tunes with your buds.
9. Wake the Giant
Where: Thunder Bay Waterfront, Thunder Bay
When: September 17th
Tickets + More Info: WaketheGiant.ca
Okay, so before you go ahead saying that September is the fall, summer doesn't end until September 22nd and we plan on squeezing out every last drop.
Wake the Giant is an incredibly important festival in Thunder Bay that goes beyond your regular festival: it's a movement. This cultural awareness project combines music, culture and Indigenous art to help create a more inclusive city for Indigenous people, youth and their communities.
Let's talk music. There's a lot. We're talking Our Lady Peace, Aqua, Crown Lands, Aysanabee, Digging Roots and so many more. The lineup really is incredible.
Of course, a festival is nothing without great food and we're really excited to see what the folks at Wake the Giant have come up with this year.
While the list isn't released quite yet, we know it will be good based on last year's line up which included everything from Eat Local Pizza and Upshot Coffee to The Bannock Lady and Sweet North Bakery. With a lineup like that, how can you go wrong?
Already convinced? Awesome! Grab those tix.
10. Feast On the Farm
Where: Slabtown Cider, Durham Region
When: September 18th (consumers) + 19th (industry)
Tickets + More Info: OntarioCulinary.com/fonfarm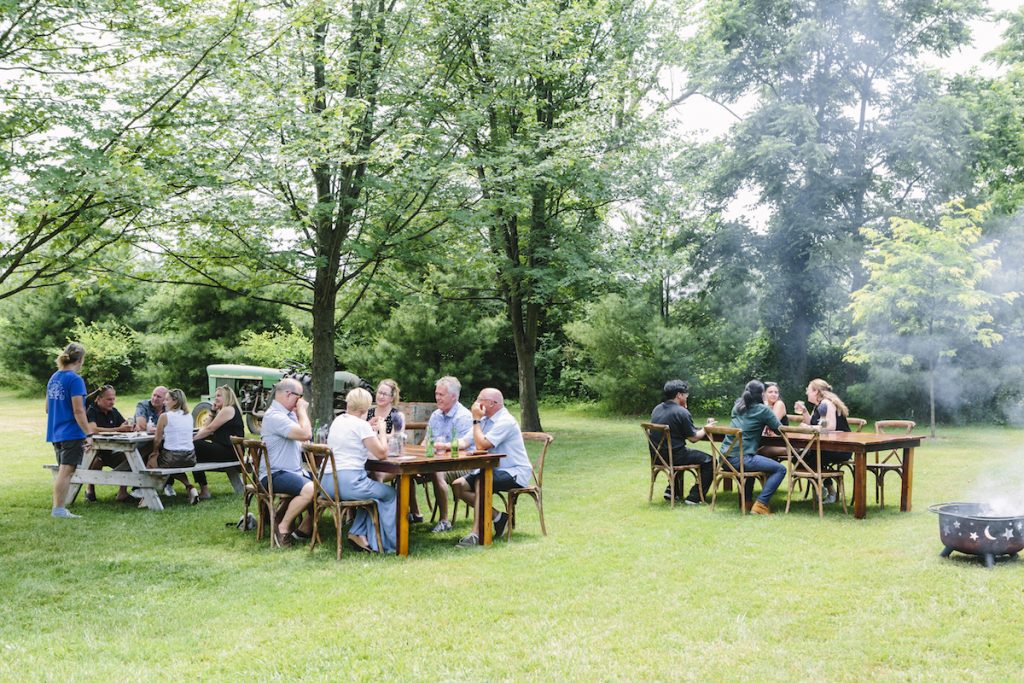 Of course, we'd be remiss if we didn't mention our upcoming Feast On the Farm Event at Slabtown Cider in Uxbridge (part of Durham Region).
If you love food (which we assume because…well you're here, aren't you?), you'll love this event. While most events have food, at Feast On the Farm, food is the event.
With two days of goodness (one for consumers and one for those in the industry), each event features great chefs and curated menus of local goodness, a hands-on experience and a delicious selection of Ontario-produced beverages.
To top it all off, you'll get to enjoy some live music and sleep well knowing the whole thing is zero-waste. It's a great opportunity to meet those who are having a meaningful impact on Ontario's food and drink industry.
If you're in the food and beverage industry, day two is a great opportunity to grow and learn. We bring in a wide variety of experts to help you grow your business, support your staff and learn about sourcing more local food. That's just for starters! Of course, you'll eat some tasty chef-prepared meals as well and enjoy some hands on experiences too.
You can grab your tickets online and if this date doesn't work for you, fret not! We have three others this fall in Temiskaming Shores at Bison Du Nord (September 25th + 26th), Simcoe County at Duntroon Cyder House & Farm (October 2nd + 3rd) and in the Niagara Benchlands at Vineland Estates Winery (October 16th + 17th). Tickets are live for those events as well!
Have a delicious summer!
We hope you and yours have as much fun at these foodie events as we know that we will.