We recently had the opportunity to explore Huron County from the skies thanks to our new friends at Great Lakes Helicopters. The experience is a new partnership with the Feast On Certified crew at Eddington's of Exeter.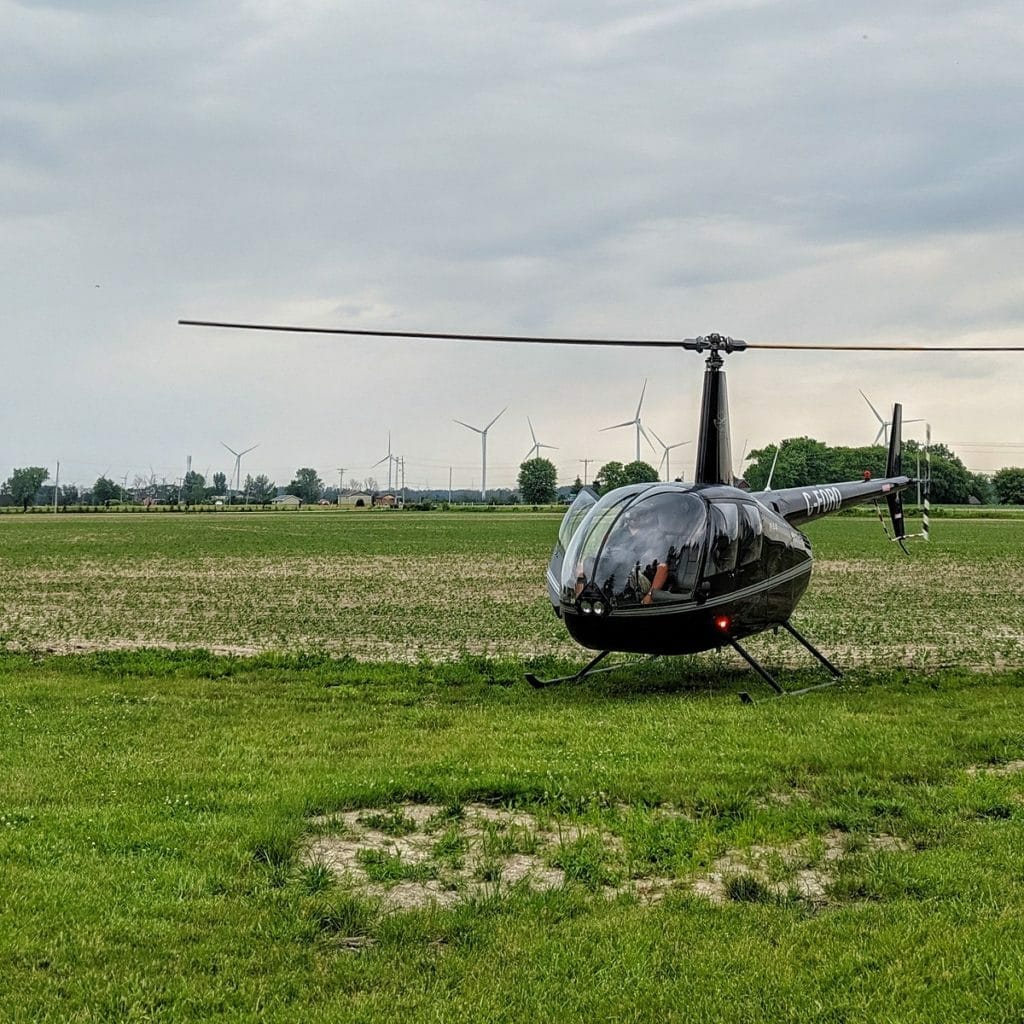 You get picked up in a sleek and sexy chopper in Grand Bend. After a necessary but brief safety talk, you're whisked away into the skies in groups of two to four people. We toured the area with Jeremy, a home-grown Huron boy who comes from a long line of potato farmers.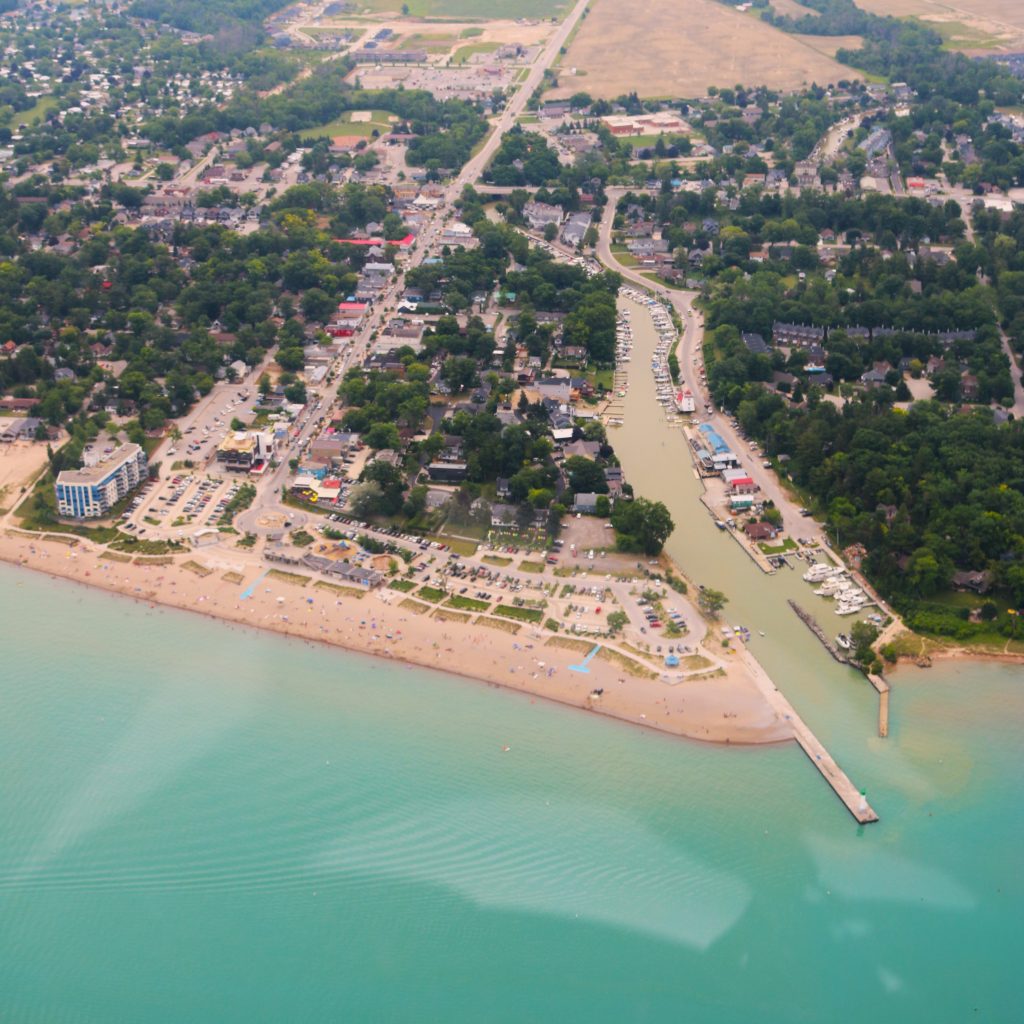 The scenery in this part of the province is breathtaking. Small inlets and islands dot the shoe of Lake Huron, which is lined with white sandy beaches and the occasional pier. The farmland stretches from miles like a green and yellow carpet draped over the land. We passed over the beautiful grounds of Dark Horse Estates Winery, the famous Huron Country Playhouse and countless broccoli farms. Jeremy pointed out each and every spot of interest for us – and answered our countless questions with ease.
After 20 minutes of so in the air, the group lands at Eddington's where they wine and dine you. The Fly+Dine package includes three courses of farm fresh fare cooked by Chef James Eddington and his crew.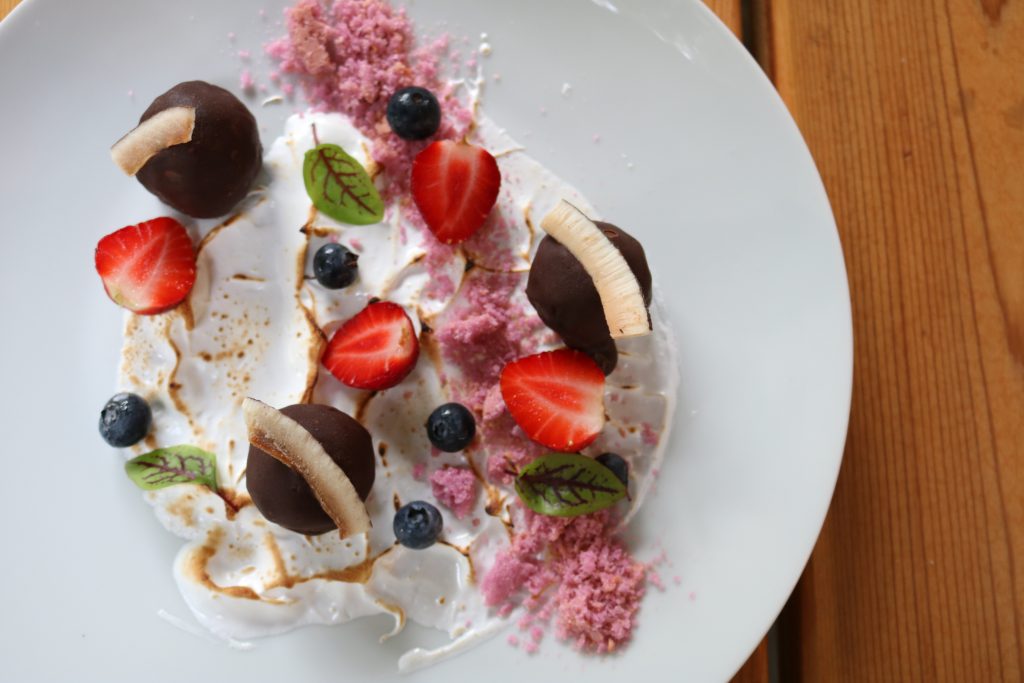 During out visit, we indulged in prosciutto wrapped dates, warm arancini with spicy tomato sauce and beautiful homemade truffles with the freshest, Huron County grown strawberries. Don't expect the same menu though, Chef James changes things up almost weekly to keep up with what's in season in the area.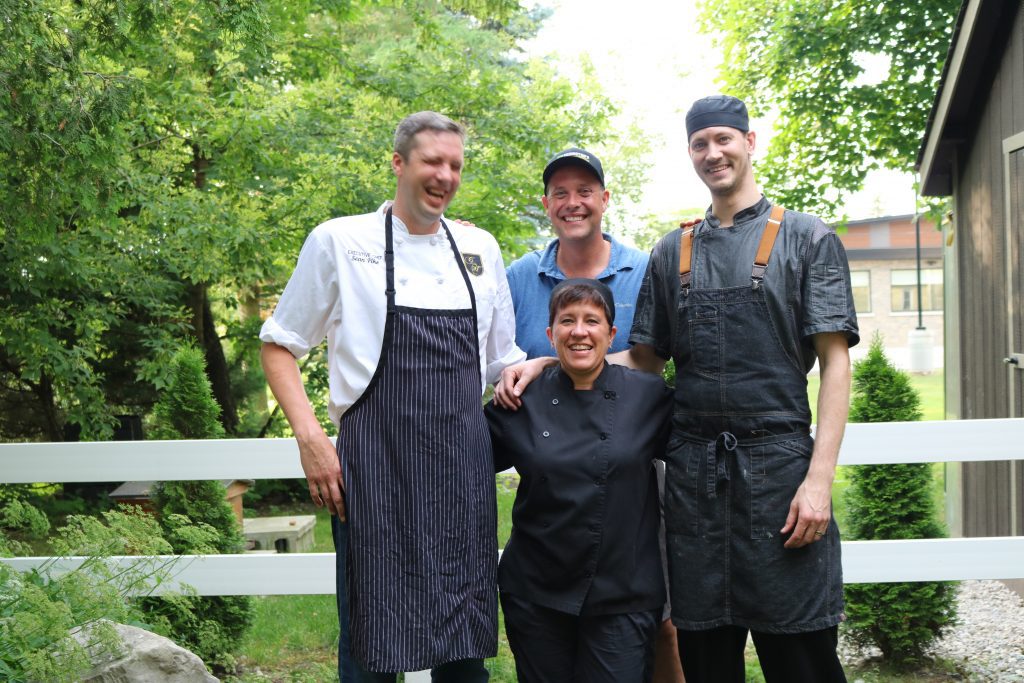 After dinner, you get flown back to Grand Bend while admiring the regions world famous sunsets.  It's all pretty darn magical.
---
To book your own delicious Huron County adventure with Great Lakes Helicopter, visit greatlakeshelicopter.ca or call (519) 868-HELI