Originally published in the Virtual Farmers Market newsletter.
---
TC Tibetan MoMo makes delicious MoMos that are customary at traditional Tibetan celebrations.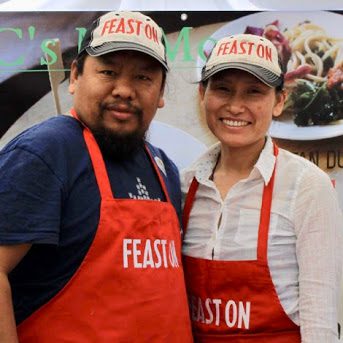 Lhundup, the owner of TC Tibetan MoMo was born in Nepal to Tibetan parents who fled Tibet during the Communist Chinese occupation. Lhundup shares the following story about how TC Tibetan MoMo came to be:
"My parents, along with thousands of other Tibetans were scattered across the neighboring lands of Nepal, India, and Bhutan; scattered but bound together by the Dalai Lama. My love of MoMo started at an early age, watching my father prepare and serve MoMo to family, friends, and people from all walks of life. My father was the inspiration for me to start my own business of selling delicious Tibetan food. After arriving to Toronto in March 2012, I began the journey of TC Tibetan MoMo. TC Tibetan MoMo originally started at Wychwood Barn Farmers Market, with other Tibetan women volunteering. Over the past 8 years, TC Tibetan MoMo has spread its wings and has grown to have a presence in many other Markets across Toronto. TC Tibetan MoMo is now part of a bigger family with a flow of regular customers who continually show their support, encouragement and kindness at these markets. I am very grateful to family, friends and regular customers who continually support her with their encouragement, loyalty and kindness.
MoMos are not only a traditional Tibetan food, they are also symbols of festivities and celebrations such as weddings, family gatherings, and the Tibetan New Year. Some may recognize them as dumplings, perogies, gyoza or dim sum and you may see them in many different shapes, sizes and designs. Traditional MoMo are a mix of simple dough wrapped around fillings of a choice of meat or vegetables. A very simple food, yet a very tasty meal. TC Tibetan MoMo are not 'just food'. These MoMos are made with love and hold many memories of my dear father, family, friends and life in Nepal. TC Tibetan MoMo are made with local produce from Ontario farmers, which is sourced directly from the local farmers."
There are several TC Tibetan MoMo products on the Virtual Farmers Market this week, including Beef MoMo, Vegan MoMo, and Spicy Kimchi.
---

Graze & Gather, formerly the Virtual Farmers Market, was formed by farmers in the early days of the pandemic, out of the tremendous need for collaboration and cooperation between farmers and homes. The GCF Hub increases access to the best, seasonal food from small producers and provides a direct connection to the people growing and making your food.