It's the most wonderful time of the year! There's something extra special about picking and cutting your own tree for the holidays. Get some fresh air and start a new family tradition at one of these Ontario tree farms. Remember to always call ahead when you visit a pick-your-own farm. Have fun!
---
Ian's Christmas Park
Beckwith, ON
Operating since 1990, Ian's Christmas Adventure Park offers a bunch of family-friendly activities. Take a hay ride to cut your own tree, get a photo with Santa, visit their petting zoo, and warm up with some hot chocolate. At night, you can enjoy an outdoor holiday movie screening! Although there are plenty of fire pits, you'll want to dress extra warm and bring blankets.
View this post on Instagram
---
Fox Hollow Farms
Langton, ON
Pick your perfect tree from the wide variety in their field.
---
Snyder's Family Farm
Blandford-Blenheim, ON
Cut your own tree or pick from one of Snyder's pre-cut trees grown right on the farm. When you're finished up, be sure to check out their gift shop full of amazing Christmas decorations or book your spot online for a VIP winter campfire and visit with Santa.
View this post on Instagram
---
Clembrook Christmas Farm
Milton, ON
In the interest of safety, they are not offering their normal family activities – but you can still visit and cut your own tree with the family, plus pick up some decorations. On December 4th, $4.00 from every tree purchase will be donated to the Community Foundation of Halton North.
---
MacPherson Tree Farm
Whitchurch-Stouffville, ON
Cut your own tree, and enjoy fun activities like wagon rides and scavenger hunts – plus free hot chocolate!
View this post on Instagram
---
The Christmas Farm
Harrowsmith, ON
Featuring hot chocolate, apple cider, candy canes and bonfires – get your holiday fix at The Christmas Farm. Check their On-Farm products page for items you can purchase during your visit.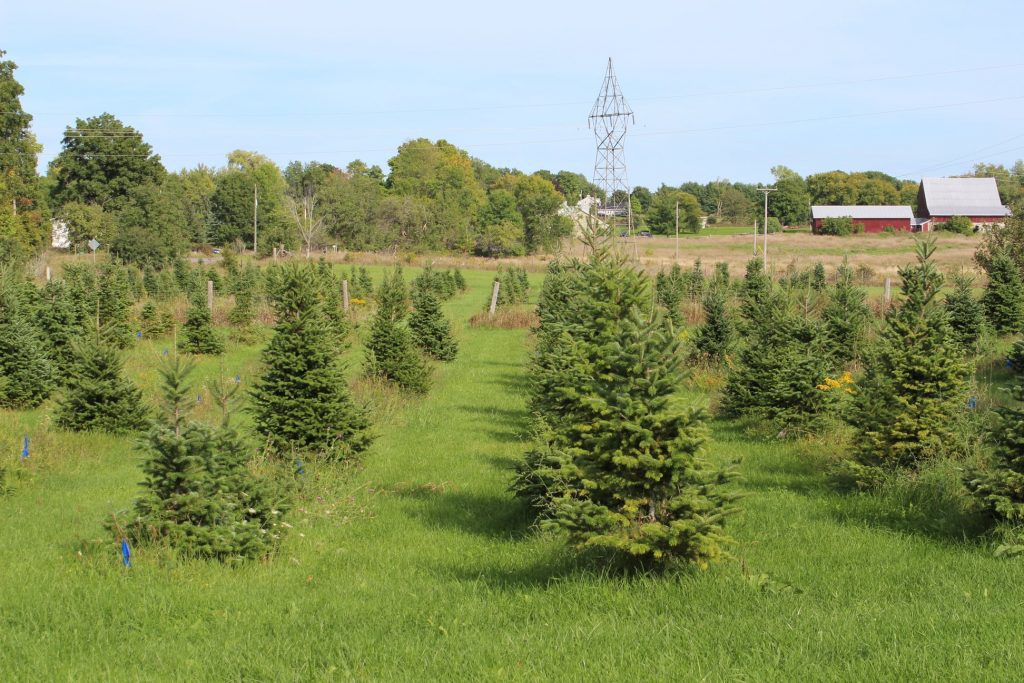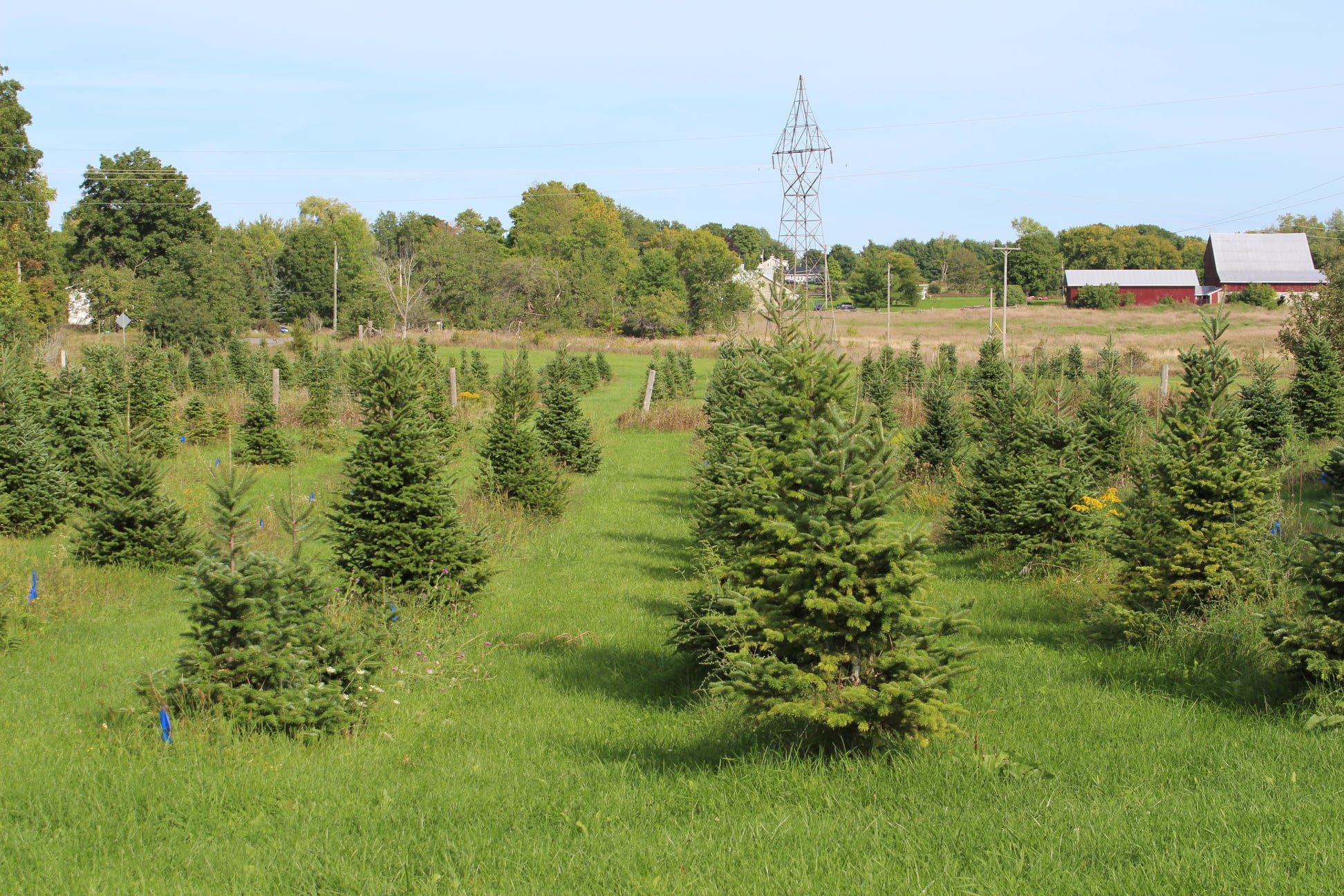 ---
Watson Tree Farm
Chatham, ON
This good ol' fashion farm has been selling u-cut trees for over thirty years! Bring the family and common out.

Puddleford Tree Farm
Kent Bridge, ON
Bring the whole fam out to Puddleford Tree Farm where you can pick up a handsome balsam or fraser fir. Afterwards, gather around the fire as you sip on hot chocolate and cider.

Sloan's Christmas Village
Bothwell, ON
More than just your average tree farm (which we love by the way), Sloan's Village offers up trees (of course) in addition to horse and wagon rides, zip lining, fires, a petting zoo and SO much more. Why not make a day out of it?

Blacksmith and Tin Tree Farm
Highgate, ON
In addition to u-cut trees, you can't miss the beautiful handcrafted tin star tree toppers and ornaments crafted by this bizz in Highgate. They truly are a beautiful addition to any tree!

---
Benjamin Tree Farm
Waterloo, ON
After picking and cutting your tree, stop by St. Nick's Picks for local crafts and complimentary hot apple cider and cookies.
---
Looking for a tree in Toronto?
Try one of these pickup or delivery options
The Real Tree
View this post on Instagram
Sweet Pea's
View this post on Instagram
Sheridan Nurseries
View this post on Instagram
---
Need great gift ideas? Check our Holiday Gift Guide!