Do you know what cedar tea is?
Have you ever tried bannock – straight from the fire?
Indigenous food is diverse and delicious. It's a reflection of the land it came from and place it was made.  Many Indigenous foods are innately tied to place, meaning their availability and consumption are determined by the seasons. The link between Indigenous foods and nature is founded on the respect associated with the sourcing and consumption practices of diverse Indigenous communities. The seasonality of Indigenous food and its connection to the land means that sustainability depends on nature's ability to replenish itself.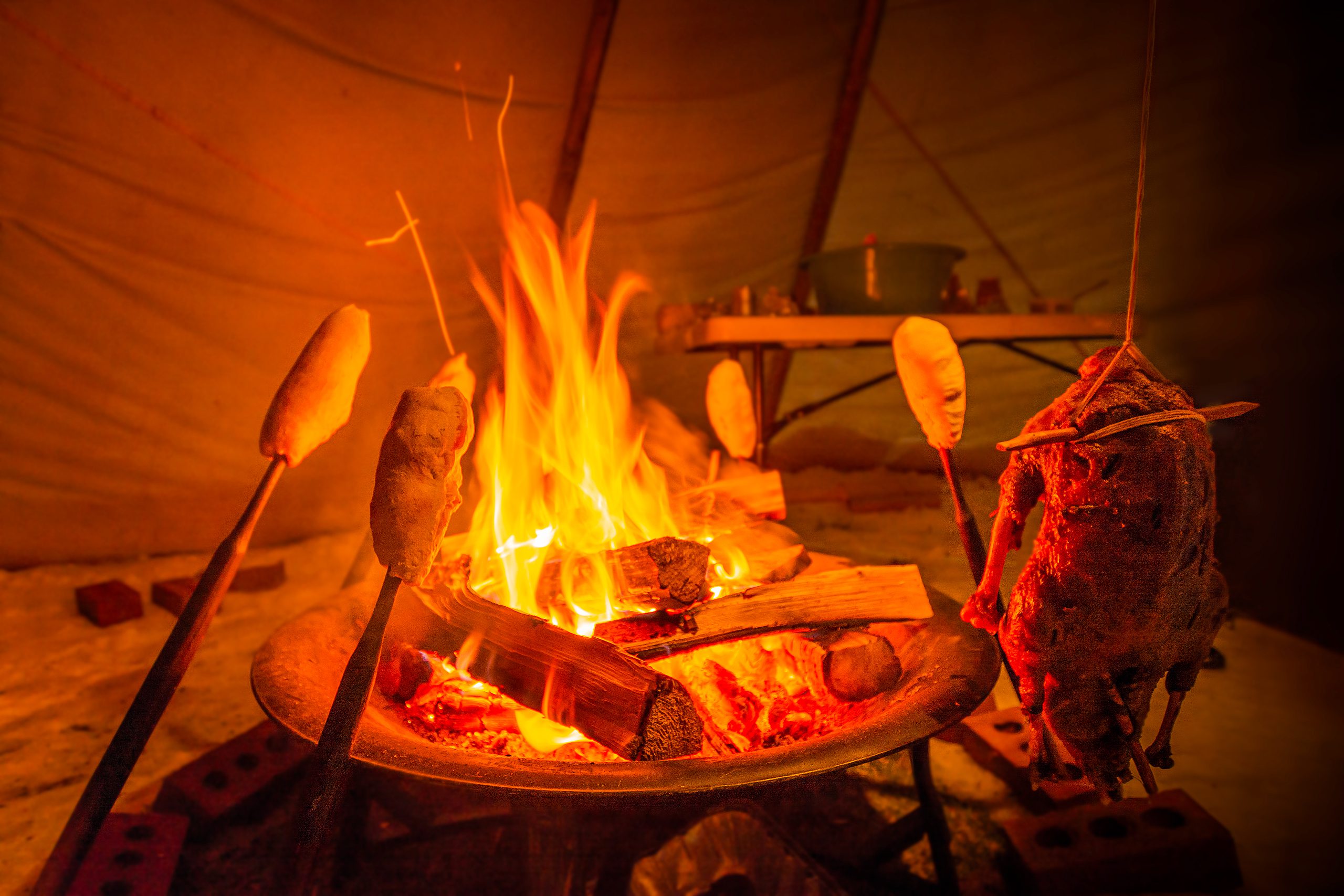 Like any of Ontario's rich and diverse foodways, Indigenous foodways are linked to culture, heritage, and traditions. It's near impossible to define what Indigenous food is – or what it means to the mosaic of 374,395 Indigenous individuals and their communities. Indigenous foodways are inseparable from the Indigenous cultural revitalization efforts being carried out across Ontario. Stories are the traditional avenue through which knowledge and values are passed from generation to generation in Indigenous communities.
In that sense, food is the best way to immerse yourself in Indigenous culture.
There are of course, traditional dishes and ingredients. Ingredients like the Three Sisters: beans, corn, and squash; wild rice; game and lakefish are map markers along your journey in the vast and wonderful world of Indigenous foodways. Dishes can be cooked over open fires or in modern kitchens, there are no limitations on the creative interpretations Indigenous People take with their culinary anthology.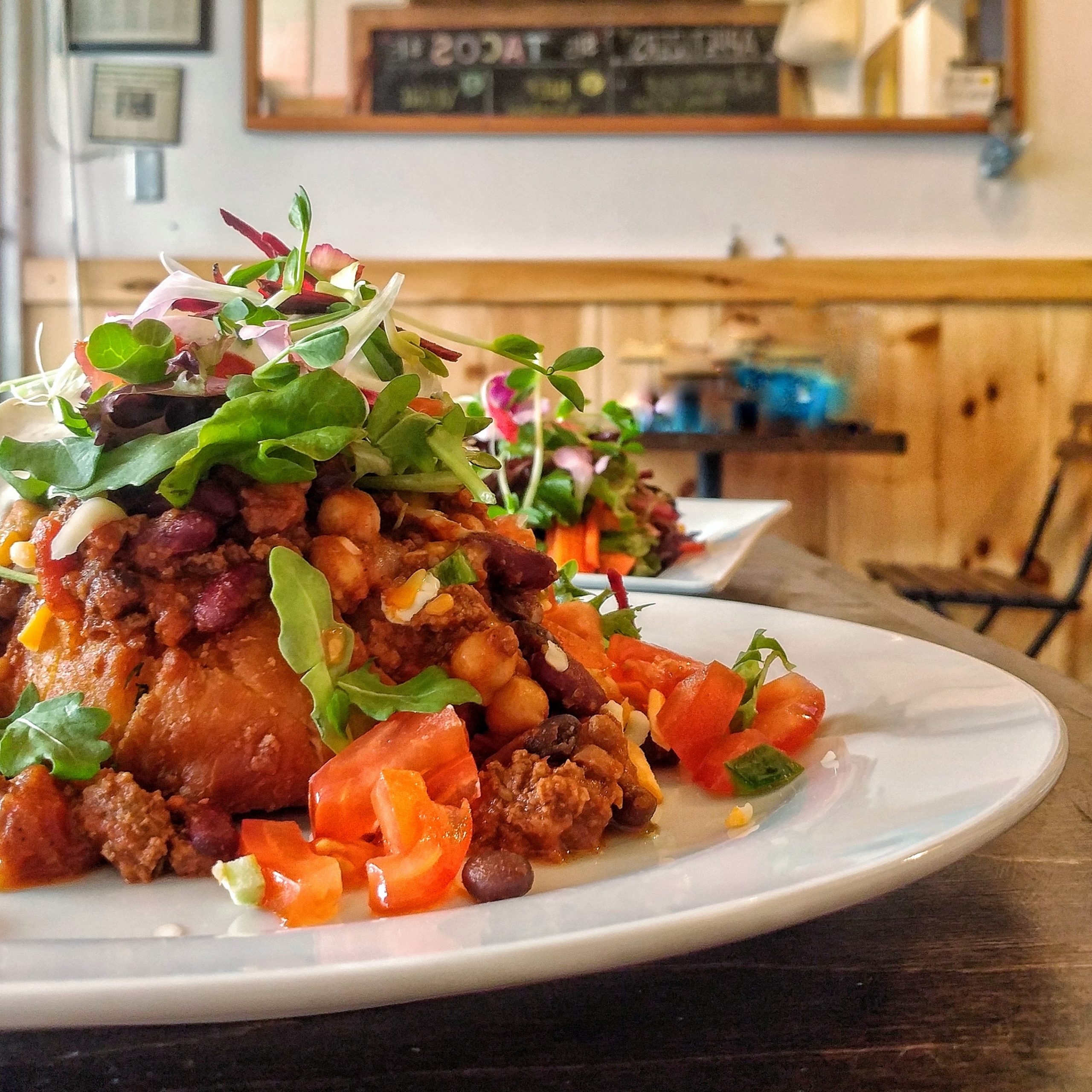 Through our work with Indigenous Tourism Ontario, and our travels across the province, we've had the opportunity to experience many Indigenous food moments. Here are a few of our favorites.
---
RESTAURANTS AND SNACKS
---
Pow Wow Cafe
213 Augusta Ave, Toronto, ON
Shawn Adler and his crew have been serving up creative tacos on Ojibway-style frybread at this eclectic spot in the Kensington Market neighbourhood of Toronto for almost a decade. Try the Jerk Chicken Taco, the smoked duck croquette with sumac aioli and don't skip on the cedar soda made in-house daily. As of April 15, they are temporarily closed.
Chummy's Grill
262 Frontenac St, Batchewana First Nation, ON
noelsplace.com/chummys-grill

What began as a chip stand has grown into a 90-seat restaurant beloved by locals and visitors alike. On Thursdays and Fridays, they offer a traditional scratch made Fish Fry, but we love the We love the Scone Burger and their tomato macaroni soup. As of April 15, they are open for take-away only.
North46 Restaurant
in the Manitoulin Island Hotel
66 Meredith E, Little Current, ON
manitoulinhotel.com/dining

Enjoy casual fine dining with a view of the LaCloche Mountain range and the breathtaking North Channel on Lake Huron. The restaurant offers fresh products from the region with a focus on Indigenous cuisine. Try the Anishinaabe Taco with bison chili or the Manitoulin Whitefish, pan-seared and served alongside wild rice. As of April 15, they are open for take-away only.
Yawékon
1721 Chiefswood Rd, Six Nations of the Grand River Territory, Ohsweken, ON
cheftawnyabrant.com

Chef Katsi'tsyo Tawnya Brant has been working to revive Indigenous North American & Haudenosaunee food culture through her catering business for a number of years. At Yawékon, which means "It tastes good!" in the Mohawk language – she serves up a rotating chalkboard full of delicious creations like bison & boar bbq meatballs with hominy, elk cabbage rolls wit wild rice and the most delicious corn soup.
Sayers Fishery
446 Corbeil Point Road, Obadjiwan Reserve, Batchawana, ON
Sayers Fishery is widely known for our amazing Smoked Lake trout and Smoked Whitefish. Stop by their shop, their stand at the Mill Market in Sault St. Marie or Agawa Crafts & Canadian Carver to try their 'fish candy' – smoked Lake Superior Trout candied with maple syrup produced by Mountain Maple Products from St Joseph Island. As of April 15, they are open for grocery only.
Coming Soon!


Three Fires: An Indigenous Culinary Experience

592 Bevel Line Rd, Caldwell First Nation, Leamington, ON
facebook.com/three-fires


Executive Chef, Billy Alexander and the staff at Three Fires: An Indigenous Culinary Experience will take you on a culinary journey with fresh flavours, local, seasonal ingredients. When they open, you'll be able to enjoy two floors of patio dining that overlook Lake Erie and Sturgeon Creek. There's a "chef's room" in the works too that will allow for hands-on tourism experiences and private parties. The menu will be an Indigenous take on comfort foods that are likely to remind you of your own family history. Opening soon!
---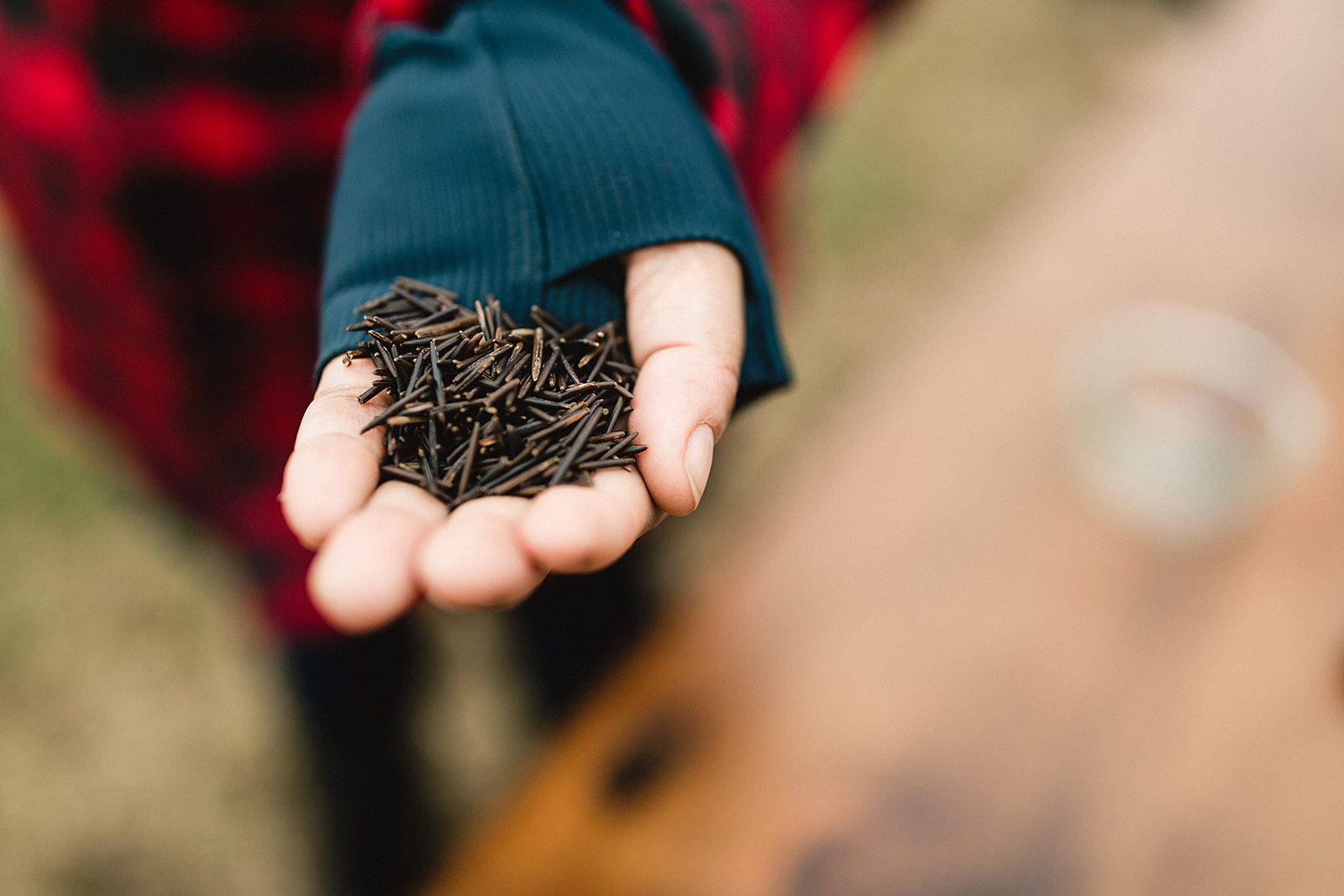 ---
EXPERIENCES & ARTISANS
---
Anishinaabe Wild Rice Experience
Superior Country, ON
wildriceexperience.com

Visitors here will experience the centuries-old Ojibway tradition of harvesting and processing wild rice first-hand. The Friday family who founded and operates this business have been farming this grain from Whitefish Lake for generations and will walk visitors through the history and process, from "knocking" the rice into a canoe with cedar sticks to "parching" the grain over an open flame to prevent sprouting, and removing the chaff.
Raven Rising
Sudbury, ON
ravenrising.ca
At Raven Rising, Chef Tammy focuses on global Indigenous ingredients for her inspiration and sharing her legacy. Her chocolates and pastries put the focus on traditional ingredients sourced, wherever possible, from Indigenous people in Canada and throughout the world. They are often foraged and create really unique confections. You can order online or better yet, subscribe to receive chocolates to your door monthly!
---
Learn about Indigenous experiences in Ontario: