Our friends at Steam Whistle Brewing – one of +90 Ontario Craft Brewers in Ontario – have done it again!
They've launched a brand new winter dining experience outside at their Biergarten, centered around a Kota Grill.
What's a Kota Grill you ask? The Kota Grill or 'grillikota' originated in Lapland, the arctic north of Finland. Reminiscent of the traditional Tipi or a Yurt, the Kota Grill hut is a rustic, enclosed shelter made of wood, with a raised metal fire-pit in the center. Inside, you have the warmth of a wood fire, an adjustable grill for cooking, benches and tables for dining, and a large hood and chimney to vent out the smoke. It's like having a tiny grill hut retreat in your own backyard.
Groups of 4-6 can gather in a private fireside booth, nestled in their courtyard under the CN Tower, while a dedicated chef prepares a 6-course menu over the wood-fired grill. The menu is a choose your own adventure that includes winter, fireside classic beverages like traditional Gluehwein, boozy hot chocolate and of course, their famous beers.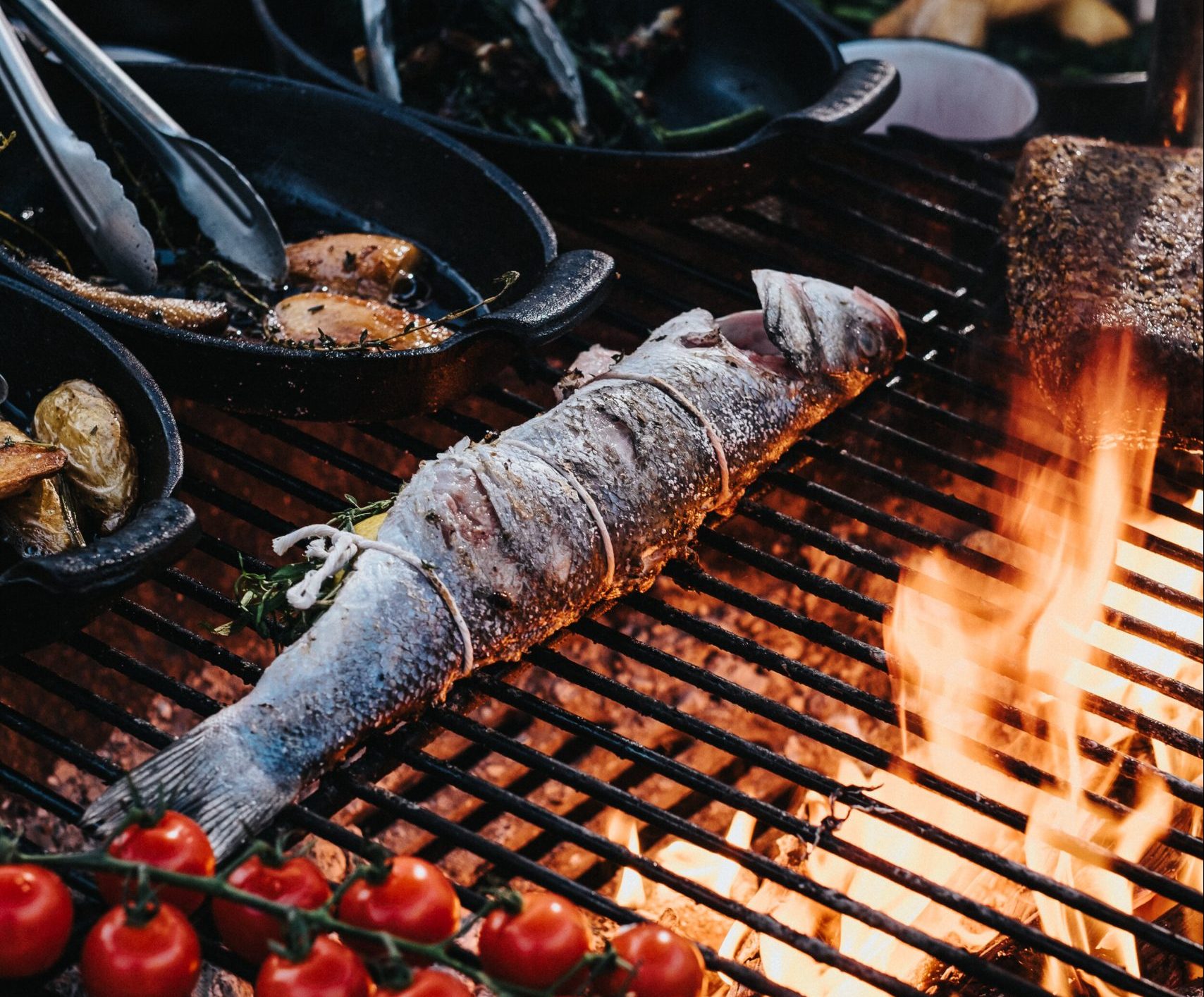 Start you meal with grilled oysters Kilpatrick – topped with bacon, Worcestershire and herbs or indulge in a smoke cured trout salad – the first cooked over the fire on a cedar plank while you are your buds watch. There's also warming snacks like soft pretzels and spatzle & goulash on offer. The main event is a fire roasted peameal pork chop benedict with grilled foccaccia, eggs and of course, hollandaise sauce.
It's an experience that laughs in the face of chilly Toronto winters – and that, we can definitely get behind!
---