This ultimate road trip spans almost 600 km across Ontario and offers up unforgettable food, sights and experiences
One of the best parts of summer is hitting the road to explore and discover hidden gems. If you live in Ontario, you don't have to look too far to find incredible travel destinations.
Whether you're in the east or the west of the province, there's always something new to discover just a short drive away. These three cities offer some of the best attractions the season offers—from stand-up paddling at sunset and a historic baseball tour to mouth-watering BBQ, authentic Venezuelan eats and juicy burgers. Here are some can't-miss spots to stop at on your journey through Windsor, London and Kingston.
---
Windsor

On the border of Detroit lies Windsor, the automotive capital of Canada. Start your visit by checking in at A Hidden Gem Bed and Breakfast in historic Walkerville, right by the Detroit River. Hosts Susan and Troy will make sure you're set up for a cozy night in one of two queen suites and offer a delicious breakfast—go for the traditional bacon and eggs or the casserole made with local sausage. Next, take a five-minute stroll over to Anchor Coffee House (a stop on the Windsor Coffee Culture Trail!) and get your caffeine fix with an Americano and a freshly baked cookie. You can even grab a bag of beans to go—they feature coffee roasters from across Canada. If you're looking for a picturesque spot to relax, don't miss the lush greenery at Jackson Park, home to over 10,000 plants. The beautiful Queen Elizabeth II Sunken Garden, filled with fountains and stunning flowers, will make you feel like you've stumbled into some kind of wonderland. For dinner, load up on flavour with birria tacos—made with a tasty traditional Mexican beef stew—and churros at Rico Taco Mexican Street Eats. Or, if you're craving some serious BBQ, head to Smoke & Spice Southern Barbecue for brisket and ribs, smoked in-house, and some sweet tea. Later, sign up for an unforgettable sunset stand-up paddle through the canals of Pike Creek and Lake St. Clair with Urban Surf Co. This local staple offers paddleboard, canoe and kayak rentals along with paddleboard yoga classes and more. Before you leave, stroll through Via Italia, Windsor's Little Italy, on Erie Street. Plan your visit with Nonna's Shopping List, a mobile passport that offers recommended discounts at restaurants like Gennaro's Cafe for homemade gelato.
---
London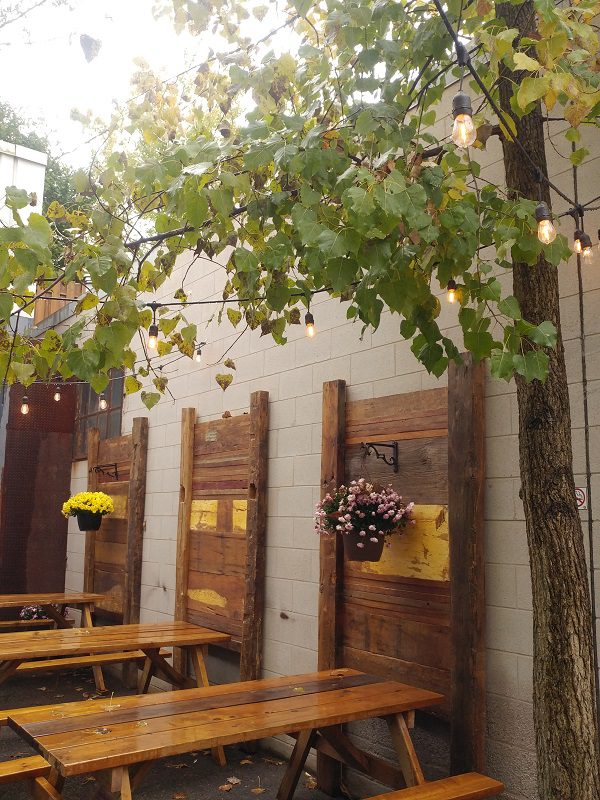 London is known as the Forest City for a reason—it offers endless green spaces and trails to explore. Start with the Thames Valley Trail Loop, a 7.7 km loop that offers stunning views of the Thames River. Bring binoculars for bird watching or running shoes for an energizing hike. Then, head to Covent Garden Market for lunch. It's home to 50 shops and 18 restaurants, so whether you're in the mood for jerk chicken or French pastries, you're set. You'll also find flowers, jewellery and more local gifts. Beer enthusiasts will definitely want to visit London Brewing for a tour. Located in Old East Village, the co-op brewery serves unexpected organic craft beers like Downtown Coconut Brown Ale and even a couple of non-alcoholic options, such as Forest City Botanicals Organic Nettle Raspberry Tonic. And when it comes to dinner, visitors are spoiled for options. The Feast On-certified Craft Farmacy, which stands for from the farm and from the sea, offers delicious, inventive farm-to-table dishes like porchetta with duck fat potatoes or duck poutine or Vietnamese fried chicken wings. And pro-tip: do not skip the cocktail menu. Or, buy a ticket to a supper club at Yaya's Kitchen, where multi-course tasting menus offer a modern spin on traditional African cuisine. While you're in London, don't forget to make time for a London Majors Game at Labatt Memorial Park, especially if you're a sports enthusiast and history buff. Opened in 1877, the park is the world's oldest continually operating baseball grounds. Sign up for a guided tour through the grandstand, dugout and outfield. Finally, sweet tooths will want to grab a dozen Boxcar Donuts. One of the best donut shops in the city, it sells classic options like old-fashioned chocolate cake and apple fritter, plus flavourful weekly specials like honey lavender lemonade.
---
Kingston

Located where Lake Ontario meets the St. Lawrence River and the Rideau Canal, Kingston is the place to go for beachfront fun. Take a walk and explore the 2,500 metres of shoreline at Lemoine Point, or hop on a bike and explore the 11 km of trails that cover woodland, fields and marshland. Once you've worked up an appetite, grab lunch at Harper's Burger Bar—one of YGK's OG Feast On-Certified restaurants. This is the spot to go for juicy cheeseburgers made with sustainably raised, family-farmed Enright Cattle Co. beef, mouth-watering poutine and hand-spun milkshakes. Anyone who loves learning about local history will want to check out Kingston Trolley Tours: The hour-long city tour goes through Kingston's historic downtown and waterfront, stopping at destinations including Fort Henry. Or sign up for the Ghost and Mystery Trolley, a 90-minute evening tour that brings you to some spooky sites and neighbourhoods with scary stories from Kingston's past. Hungry again? Wharf & Feather is the place to go downtown for harbour views and delicious eats, including shrimp tikka masala, crispy fish tacos and a truly excellent Atlantic chowder. In the morning, take the free Wolfe Islander III ferry to Wolfe Island, the largest of the Thousand Islands. The main street in Marysville is a short walk from the dock and is a lovely spot to explore local shops and restaurants, including a general store, a craft shop and a charming bakery that serves yummy butter tarts. Visit the museum and the art gallery too, or go for a bike ride along the scenic waterfront. When you get back to Kingston proper, cap off your day with a cone from White Mountain Ice Cream. Go for a traditionally Canadian flavour like maple cream or try something different, like delicious Rajbhog—vanilla ice cream with cardamom, pistachios and almonds.
---
CONTENT FROM GLOBE CONTENT STUDIO
ORIGINALLY PUBLISHED AUGUST 20, 2021
as part of the Great Taste of Ontario Special Report
---