Nestled along a country road between Shakespeare and Stratford lies Lynn River Farm – a working farm growing organic produce and raising free-range turkeys, chickens and eggs. Out of their family-owned farm-to-table store, they sell everything from freshly baked sourdough and desserts to fresh produce and ready-made meals. The magic happens when you book one of their farm dinners.
Walking up to the greenhouse along the snowy tiki torch lined path, we knew we were in for a special night. Cooper, the farm dog, greeted us with a grumpy bark – but he's a gentle giant. We were welcomed with beautiful candlelit table settings and cozy string lights to create the perfect atmosphere for a home-cooked, farm-to-table feast inside the greenhouse.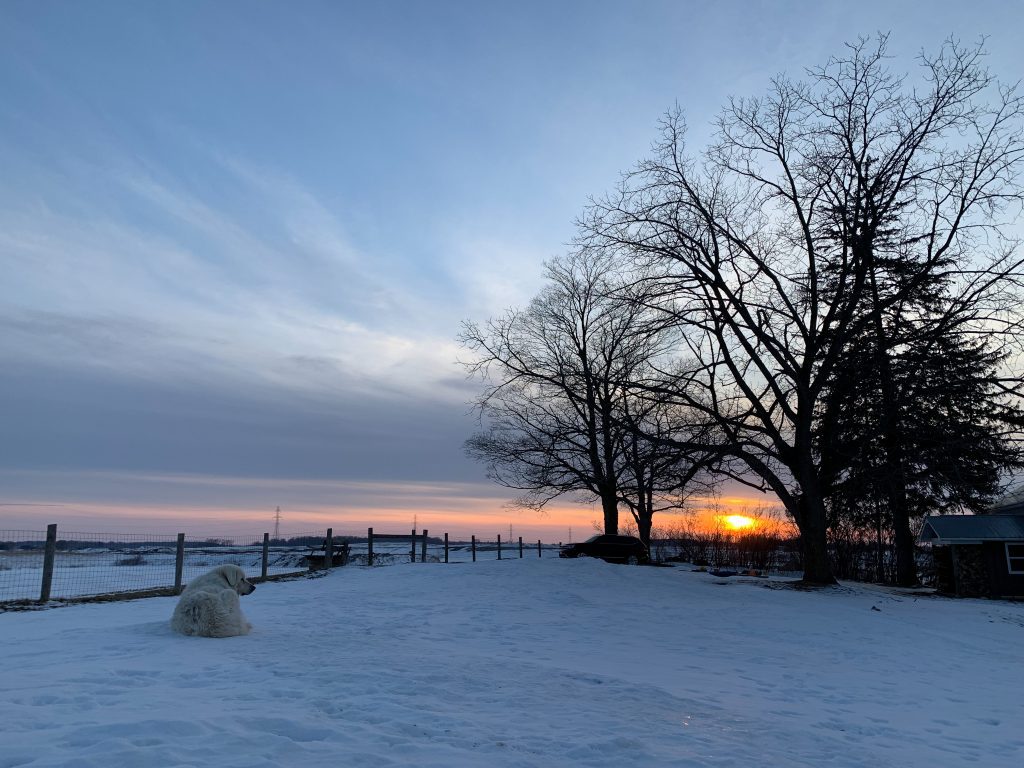 ---
As part of Perth County Tourism's 'Discover More Adventures' program, the dinner series brings a unique agritourism experience to the area. Owners Lindsay and Mike Higgins are as passionate as they come. The couple purchased the farm from Lindsay's grandparents in 2009 and continued their community legacy creating a CSA program, and now their farm store and farm dinners – making delicious home-cooked meals for hungry visitors and locals alike. The dinners run on weekends, with seatings lasting approximately 3 hours.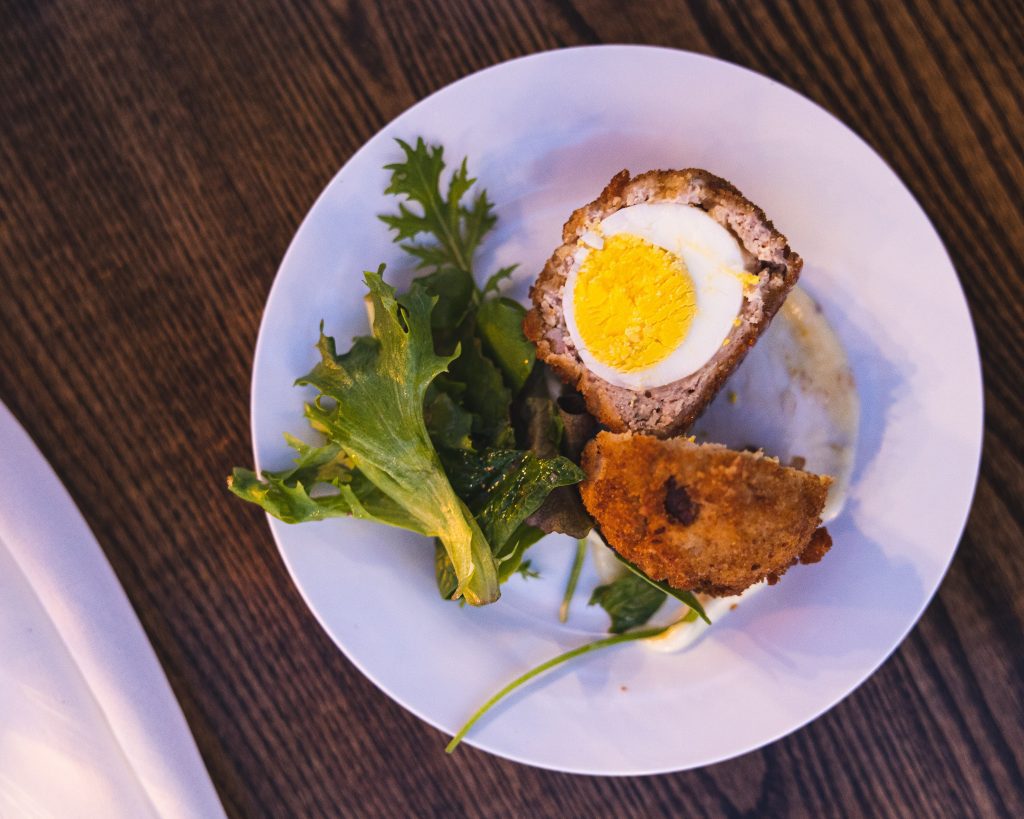 ---
The night began with a first-course of a chicken scotch egg with mixed greens and grainy mustard aioli – made with ingredients grown on-farm or nearby in Perth County, a hyper-local take on a traditional scotch egg. This was wrapped in seasoned ground chicken and a crispy breadcrumb coating in place of sausage. It was full of fresh country flavour, and who doesn't love a scotch egg? This genuinely local feast continued with hearty plates of chicken vol au vent (a puff pastry shell filled with chicken, carrots and white wine cream), butternut squash bisque, and smoked chicken & gruyère ravioli – and that's before the main & dessert.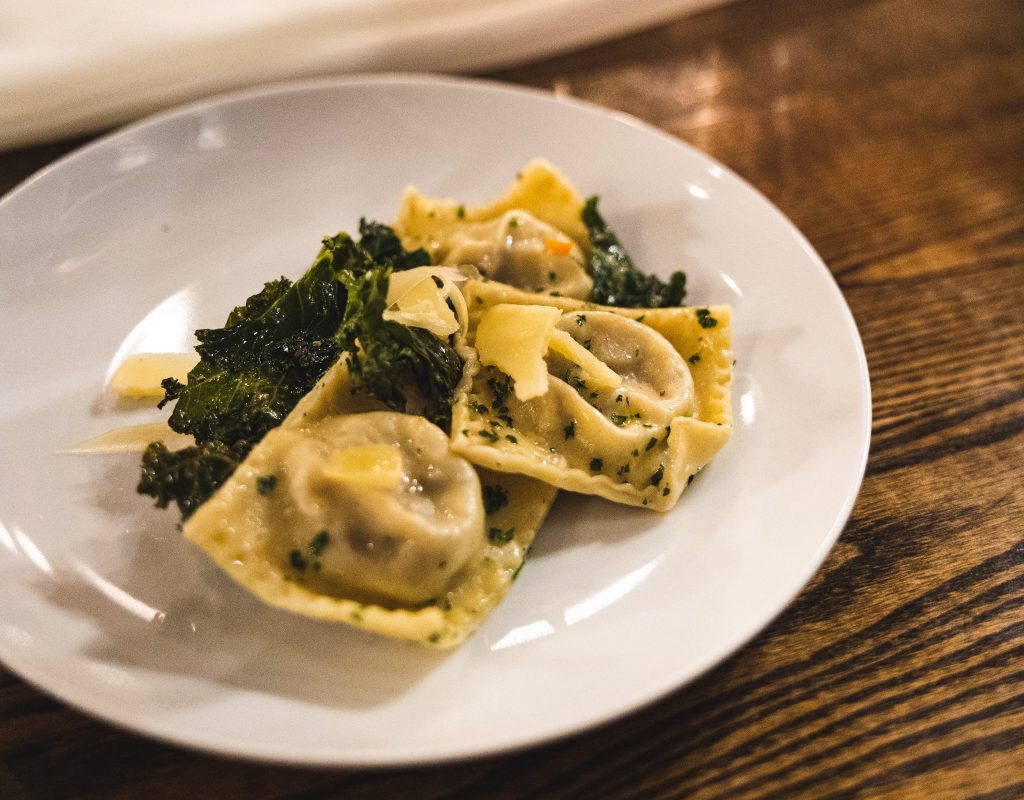 ---
Although we arrived hungry, we were certainly satisfied by the end of our meals. Of course, this is more dinner than a tasting menu, so don't plan to snack before or after! The main was a delightful braised beef short rib cooked low and slow to perfection, served with locally-grown vegetables (including VERY delicious honey-glazed beets that we couldn't stop talking about). Admittedly, we couldn't finish all of the desserts, due to the fullness as mentioned earlier – but the local sea buckthorn berry curd cake was a refreshing end to our farm feast.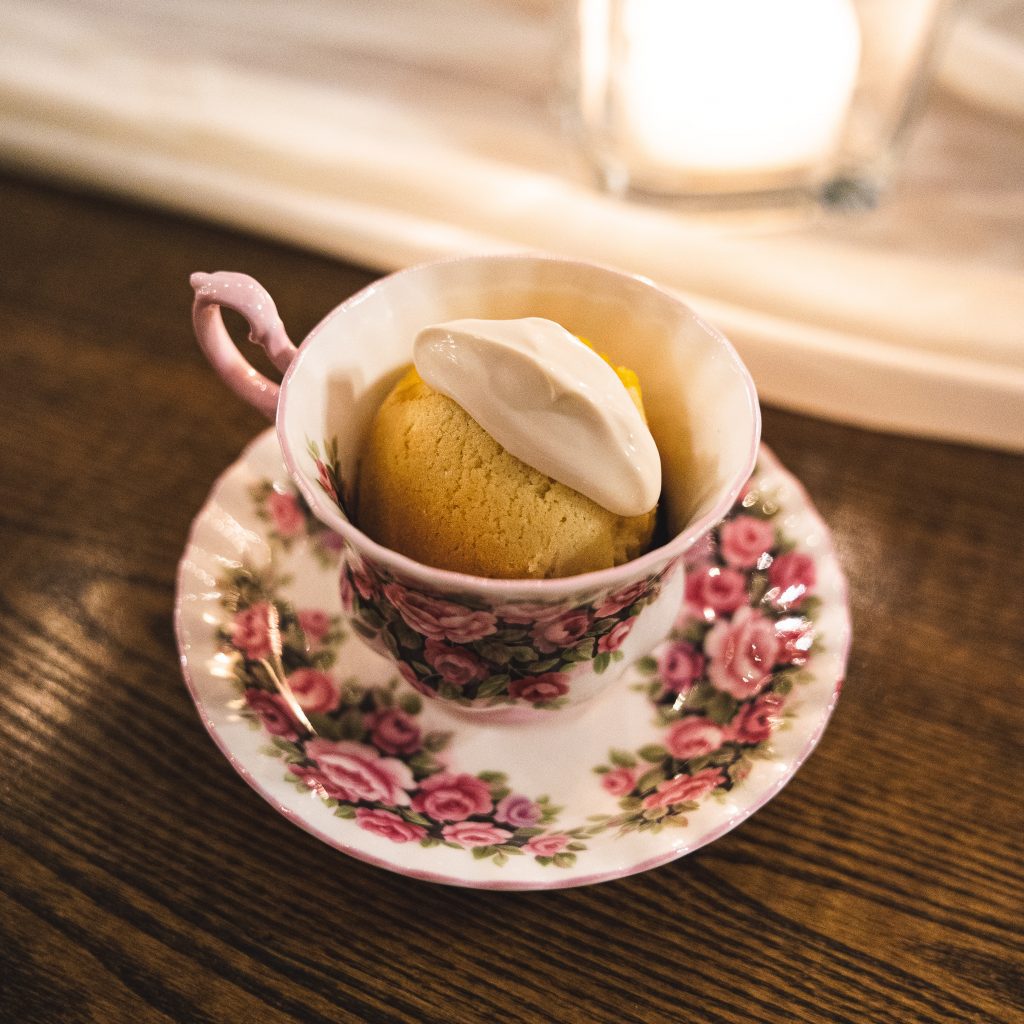 ---
Although we visited in the winter, we are excited to visit again when the weather is a little warmer. In the summer months, the dinner starts with a walk through the garden, seating by the open fire, and finally a candlelit dinner outdoors, overlooking the quarry. Sounds like an incredible summer night to us! Secure your spot at the table soon – we suspect seatings will fill up quickly.
Get tickets to their Farm Dinners here.
---
Discover more Perth County adventures here: