Are you ready to celebrate the flavours of the season? Get ready to indulge in the freshest, tastiest, and most diverse selection of local produce and artisanal treats with the Farmers' Market Box Series in Wellington County and Guelph.
Bring the Farmers' Market Right to Your Door
This sensational initiative brings the market right to your doorstep, making it easier than ever to support local farmers, discover new flavours, and elevate your culinary adventures at home.
Let's dive into the delicious details!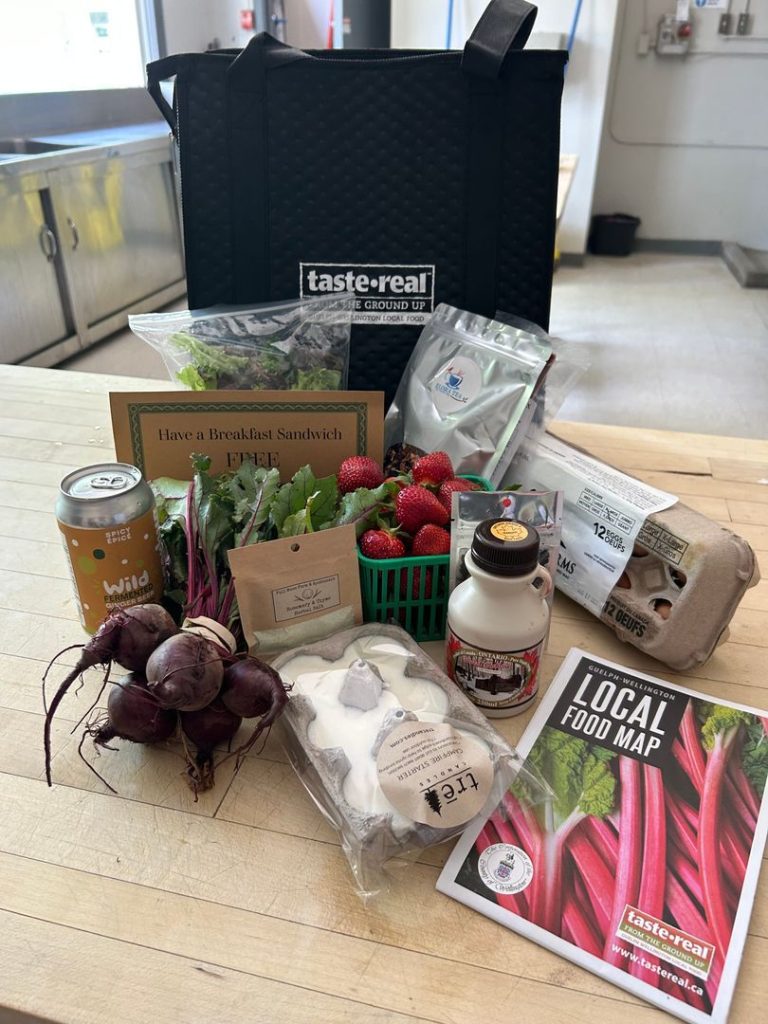 Taste the Essence of Local Goodness:
Imagine opening a box filled to the brim with the finest treasures from regional farmers and food producers. The Taste Real Market Boxes feature curated goods from 8 different markets every two weeks.
From farm-fresh fruits and vegetables to handmade cheeses, artisanal bread, delectable jams, and so much more – each Farmers' Market Box is a carefully curated collection of the region's culinary gems.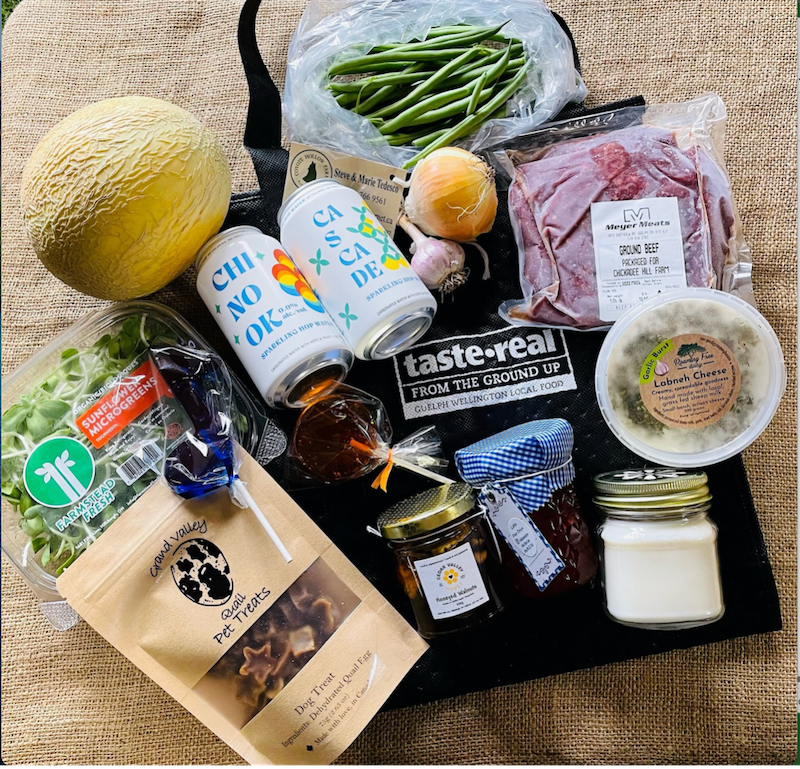 Folks who order can choose from boxes curated by Elora Farmers' Market (sold out), Erin Farmers' Market, Rockwood Farmers' Market, Wellington North Farmers' Market, Minto Farmers' Market, Mapleton Farmers' Market, Aberfoyle Farmers' Market or Guelph Farmers' Market- each taking on a different date.
So to sum it up, you get to support local food producers, eat something delicious AND you don't even have to leave the house if you get it delivered.
Let's Make It Happen: How to Order
The Taste Real Market Boxes are available to anyone in Guelph and Wellington for home delivery ($5.00 charge) or for free pickup to anyone, from anywhere! With a cost as low as $59/box, you can't really beat it.
Place your order online (easy peasy) on the Taste Real website.
Spreading the Love
You know what's even better than enjoying fresh food? Sharing it with others! The Market Box program has partnered up with the Wellington County Social Services Department to make sure everyone can have a taste of fresh, local goodness this market season.
Explore how you can contribute to the Market Bucks program, ensuring that those in need can also experience fresh food this summer.
Enjoy Your Market Box
Get started by ordering your box to your home or for pick up and enjoy a season full of delicious flavours from eight different markets across Guelph and Wellington. Cheers!