Originally published by Watershed Magazine
Words by Meghan Sheffield. Photos by Shelby Lisk
Watershed Magazine Summer 2019 Issue
---
If you walk into one of Brighton's downtown cafés tomorrow morning, you'll likely find Sarah Pelletier there, drinking a morning coffee. She's a surgical assistant with just about every possible nursing credit to her name – and a nurse's coffee habit. But she's also a tea sommelier. And Sarah is reinventing what tea can be in Ontario.
Sarah, along with her husband and partner Chris Auger, have made Number E Small Batch Tea a surprise solution to the problem posed by a summer's day: what's the perfect drink to refresh and relax? "It's like starting all over again," she says. "Tea is just so interesting."
Crafted by her sommelier's palate with summer in mind, their sparkling teas are served on tap at the farmers' market and local craft breweries, and in Instagram-worthy cans available at cafés around Ontario. From the can's floral design with its sans-serif font to the wellness-boosting, low-sugar, spark­ling drink inside, Number E Tea's small batch brews may be poised to usher in the next wave in tea.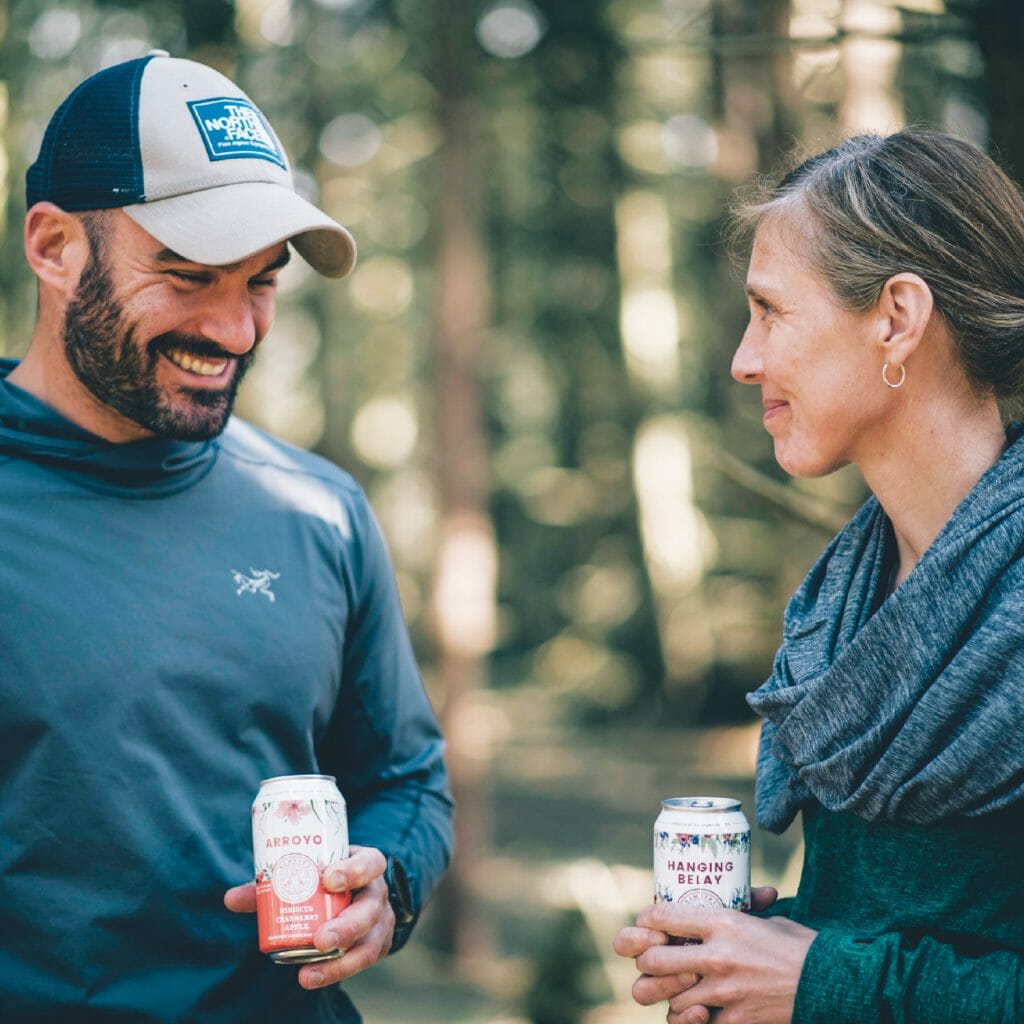 Sarah's path to tea evangelism began in childhood. As a girl helping at the convenience store her father owned in Quebec City, she loved to spend afternoons making coffee and straightening labels in the beer fridge. She chose a career in nursing from a purely practical standpoint – it was a stable base that allowed her to explore and learn.
Possessed of a constant love of learning, Sarah signs up for courses in any subject that piques her interest. She met Chris at a paramedic course nearly twenty years ago. The two were drawn together by a shared love of adventure and learning, and they both have pursued career opportunities that allow them to travel the world. On those trips, Sarah and Chris began to see a pattern in the places they loved best: no matter where they were in the world, a day of outdoor adventure was balanced with a mug of something warm in a quirky independent café.
The couple began dreaming about curating a space of their own. "We like locally owned. It has a different vibe, no matter where you are, and it's just so relaxing," Sarah says. "But in the military, you can't have a brick and mortar place because you never know where you're going to get posted."
Though the path wasn't clear, Sarah went ahead and pursued what she loves best: learning. She began with a barista course, followed by certification as a tea sommelier – an intensive program on tea flavours and methods that concludes with a blind-tasting exam. With a new taste for tea, Sarah and Chris set up their tea booth at Wellington's beloved Saturday market for the first time, serving hot tea and selling loose-leaf tea. Sarah says they both fell in love with market day: "Talking to people and having your own little thing, you know?"
For professionals who spend their days meeting emergencies head on, selling tea at the farmers' market felt like play.
The following winter, they refined their shared vision of Number E Tea, with two important conditions: if they were serious about tea, they needed to travel. And if they were serious about the farmers' market, they definitely needed something cool to sell on summer's hottest days.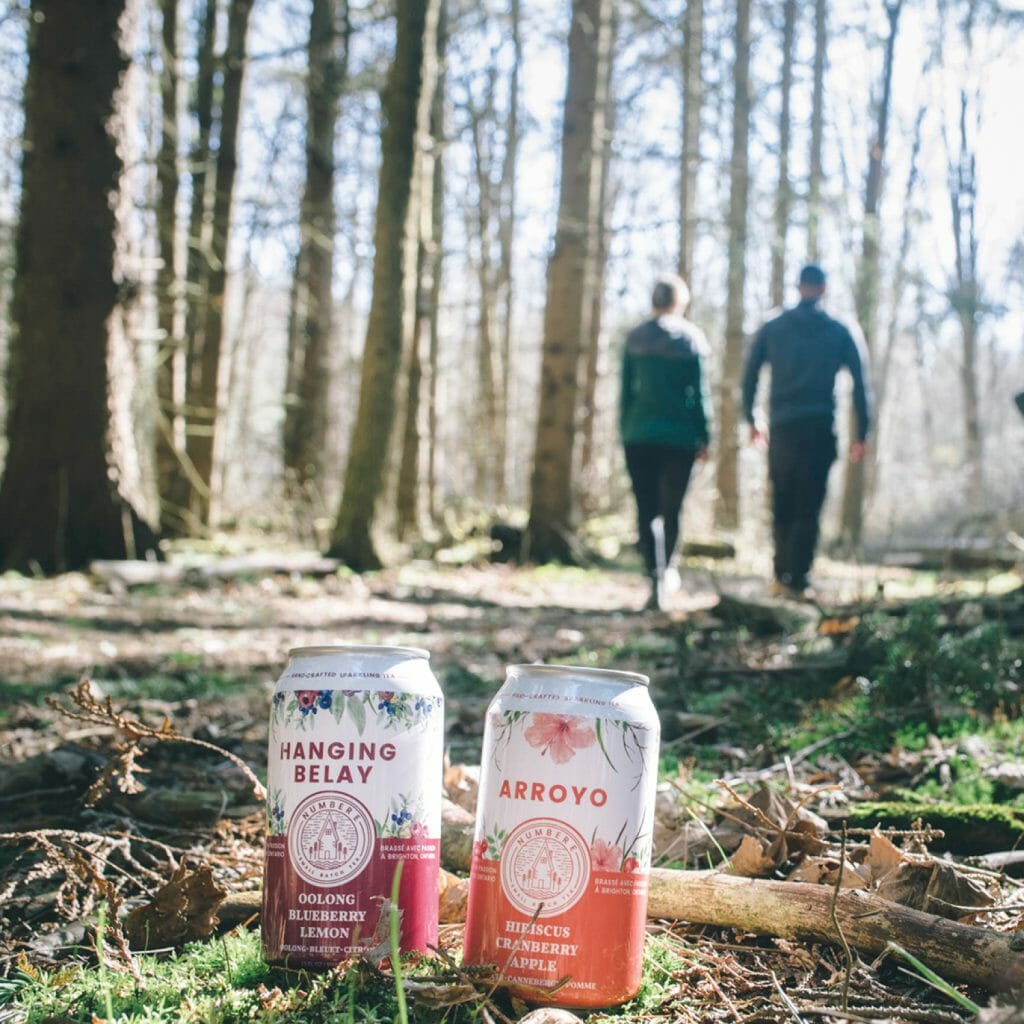 Since those defining moments, Sarah and Chris have been on tea-focused trips to India, Sri Lanka, Nepal, East Friesland and England. Travelling to tea regions around the world informs not just what Number E Tea produces, but the how and why of it. They visited small estates in India, where most of the work is still done by hand. They met face to face with the women who spend their days plucking tea from low-growing bushes and workers who sweat in drying rooms kept at high heat all day long. It's work that Sarah wants to honour, while at the same time, being mindful of which flavours are kept at the forefront of the product and what they add in.
"I've seen all of the work that is involved when tea is harvested by hand on small estates," she says. "When you drink good tea, you taste what these people have created."
Camellia sinensis, commonly known as tea, is an evergreen shrub. The key edible parts are the young leaves and buds growing at the end of its branches. Tea varieties like white, green, black or oolong are actually all made from the same plant. Their unique flavours are a result of different processing of the leaves and buds.
Historically, tea has been at the centre of elaborate rituals, a marker of social status, and even a cause of war. But in North America, tea has been on the back burner for decades, as coffee and its accompanying culture took centre stage. Sarah says tea is more than ready for a comeback, and this time it's not going to be Granny's bags of orange pekoe.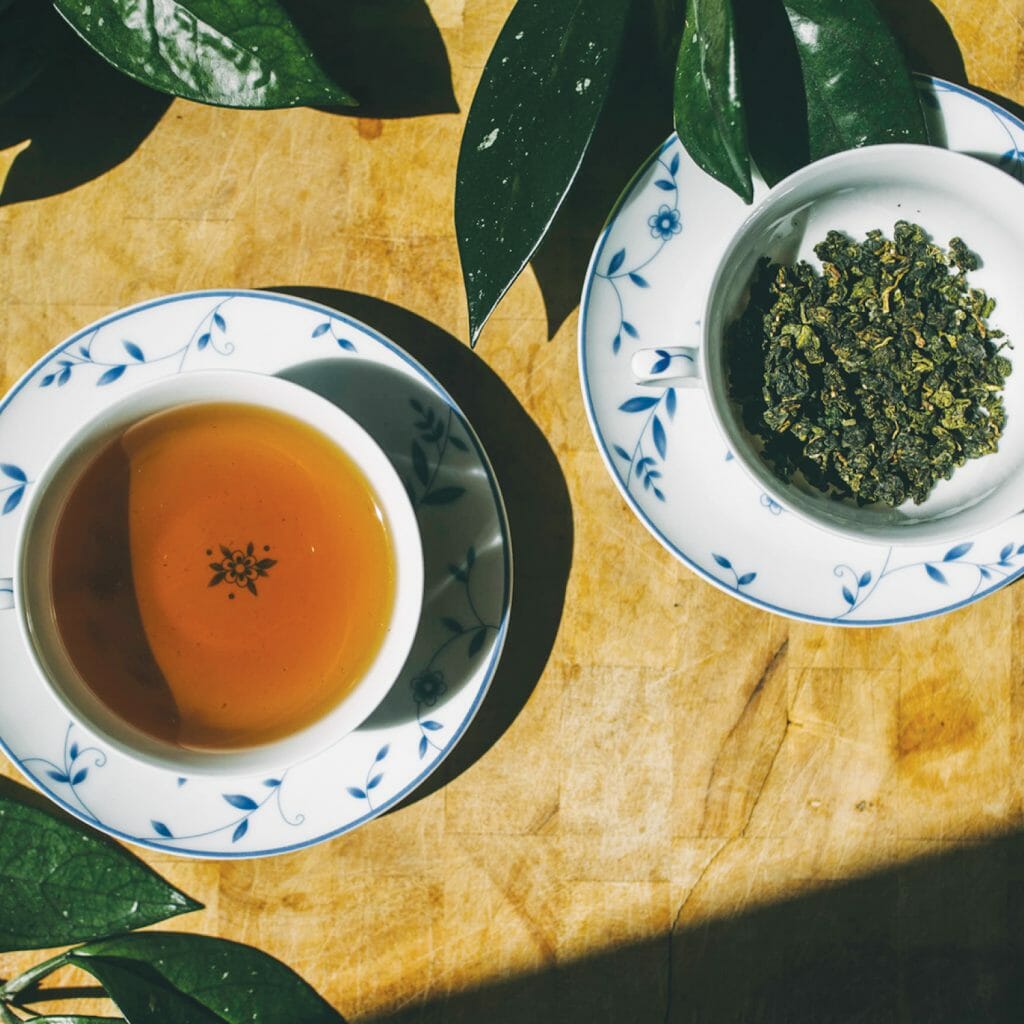 She describes the waves of coffee culture trends – from Folgers, to Starbucks, to crafted, artisanal pour-over brews – and says tea has gone through similar progressions, from the advent of tea bags, to a second wave of corporate brands like Teavana and David's Teas, which focus on tea blends and adding surprising ingredients like chocolate chips and sprinkles, which Sarah says don't offer the "true taste of tea." The third wave is focused on single estates, where tea is hand-picked and cured and reflects the unique terroir of that particular place.
"I think we're more like third wave kind of people," she says. "We visit estates, bring the tea back. Our focus is on pure tea. We don't put any flavours or additives in our product. That's the third wave, and it's starting right now."
Developing a tea that meets the standards of the third wave, and can also satisfy the farmers' market crowd on a hot day, required creativity and the courage to scale up. Experimentation led beyond simply putting tea on ice, into a new world of canned, sparkling teas, an innovation that expanded the scope of Number E Tea from the basement of Chris and Sarah's home to a production facility and wholesale market. The business name comes from a math concept that the couple feels embodies both their product and their intention at Number E Tea: it refers to a value that doesn't alter in consistency no matter how large the equation gets. From farmers' market mornings to a growing ready-to-drink wholesale market, Number E Tea is riding the next wave to make their creative, quality teas the drink of choice – and not just for a morning cup.
---
Watershed Magazine celebrates life in Northumberland, Quinte and Prince Edward County with page after page of award-winning editorial and design. Find out more at watershedmagazine.com