Did you know Perth County is home to two of Ontario's most celebrate maple syrup producers?
There's plenty of ways to get in on the fun. From pancake houses, to sugar shacks, to epic maple-themed feasts, Perth County is the perfect place to celebrate all things maple.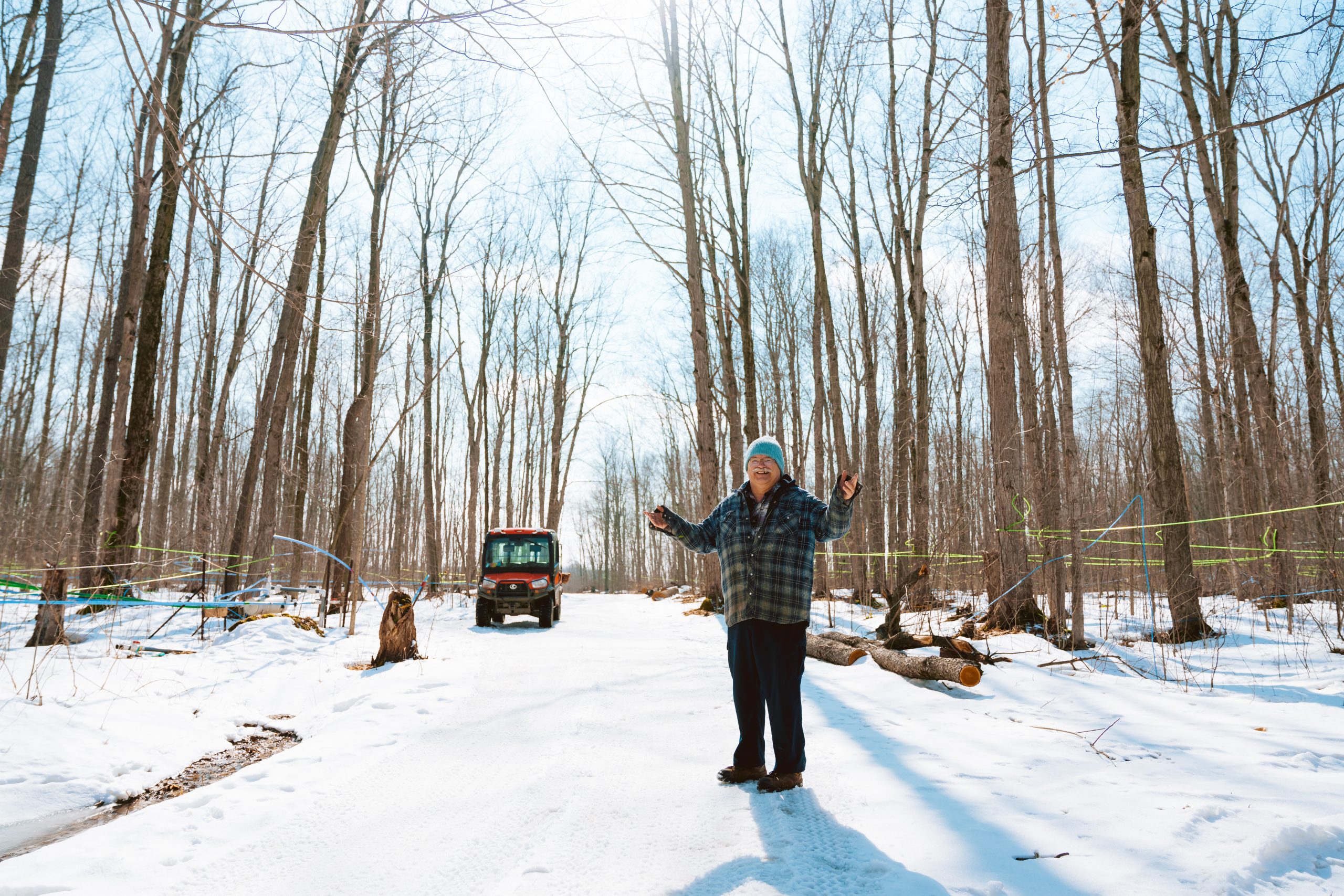 Hoover's Maple Syrup operates a 30 acre sugarbush near Atwood, with over 2500 taps flowing with sap come spring. Terry and Diane Hoover have been in operation for over 50 years and use a mix of tap-and-bucket collection near their "Sap Shack" with modern technology (namely a tubing and vacuum system) further afield. Hoover's offers tours on weekends between February 26th and April 30th. You can book a tour online here. Maple Weekend (First Weekend in April) is a very special time in Perth County. Hoover's Maple Syrup, winners of the Elmira Maple Syrup Festival Producer of the year 2020, participates by offering FREE guided tours of their maple syrup facility and an opportunity to purchase their fresh and delicious maple syrup products.

Meanwhile, at McCully's Hill Farm, they're offering a classic pancake brunch and horse-drawn wagon tours of their maple operation. Brunch includes pancakes, maple pork sausage, maple baked beans, apple sauce, butter, and of course their delicious maple syrup. Afterwards, you can watch the sap being boiled and meet some adorable farm animals too.
If you're in a hurry, visit a self-serve stand like Spring Valley Maple and browse their unique products including maple syrup, maple candy, maple popcorn, maple butter, and more.
This is just a small taste of the agri-tourism offerings in Perth County! Use Perth County's Discover More Flavour Farm Gate Map to discover and locate other maple producers and seasonal agriculture adventures in the region.
---
With so many sweet experiences to be had in the region, there's never been a better time to explore!