What would you see, do, and experience as part of your ultimate Ottawa visit?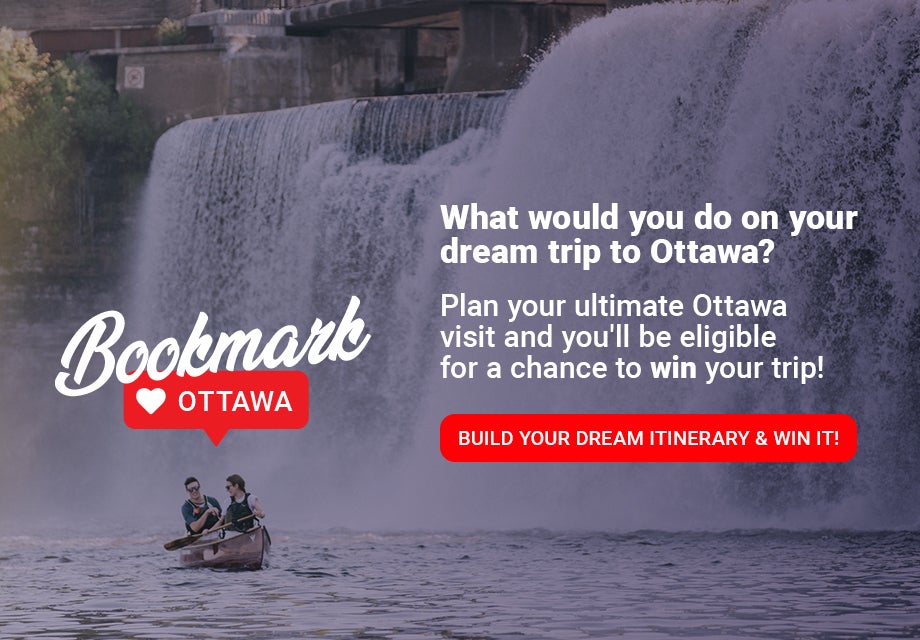 Our friends at Ottawa Tourism are running a delicious contest. One lucky traveller will be drawn at random and have their dream trip come true!
The rules are simple: take their 2 minute quiz and answer questions like 'How would you make a splash in Ottawa?' or 'What's your ideal way to explore the urban core?'. Every entry is a chance to win!
Have you been dreaming of rafting and cycling this summer, leaf-gazing this fall or skating this winter? Have you missed visiting attractions, taking tours and attending festivals? No matter when you're planning to travel this year, this contest proves Ottawa is ready when you are. Create your dream getaway by choosing your favourite Bookmark Ottawa travel options, enter your email and then cross those fingers (and toes!) you win.