NIAGARA FALLS, ON – Last week, officials from the Ministry of Heritage, Sport, Tourism and Culture Industries (MHSTCI) gathered at Table Rock in Niagara Parks to announce a new $13-million funding partnership between Destination Ontario and Destination Canada. This funding will help to deliver locally driven marketing programs to bolster the local tourism economy. As part of this partnership, the Culinary Tourism Alliance – a not-for-profit food tourism development organization – will receive $100,000.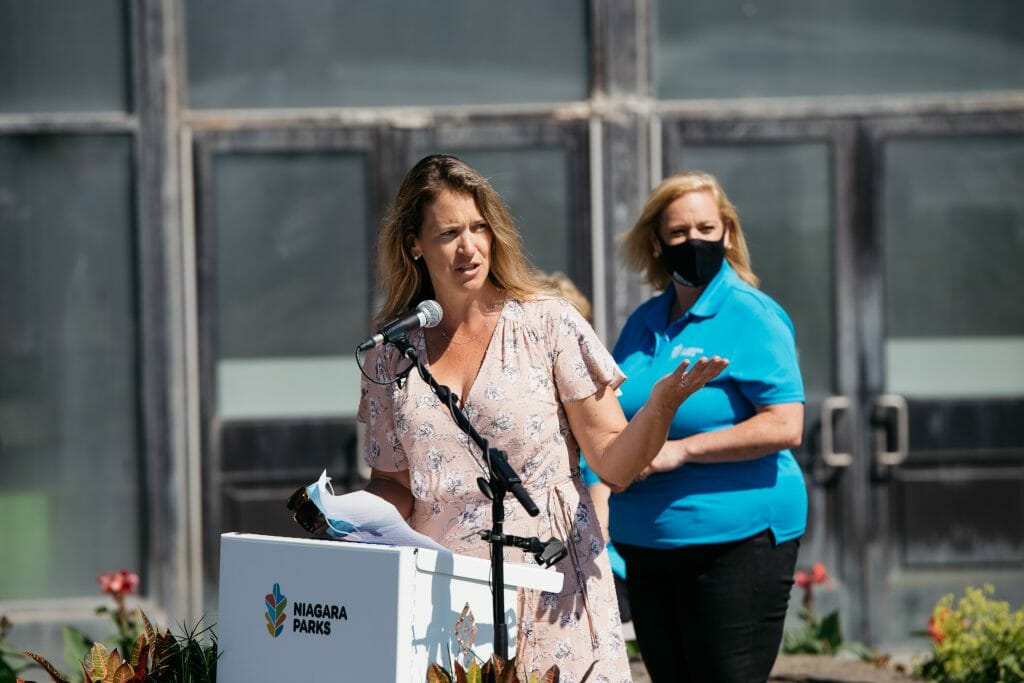 The Niagara Parks Commission – home to five Feast On Certified restaurants – is a provincial agency with a mandate to preserve and promote the natural and cultural heritage of the Niagara River corridor. On June 16, the agency released further details on the phased reopening plan of its facilities.
Lisa MacLeod, Minister of Heritage, Sport, Tourism and Culture Industries, announced the funding partnership; alongside news of the province's support for a unique project. With the help of the MHSTCI, Niagara Parks will transform a 1905 heritage building into a thriving tourist attraction, offering visitors an educational experience about Ontario's power generating history, and a unique new perspective on the Falls through a new viewing platform.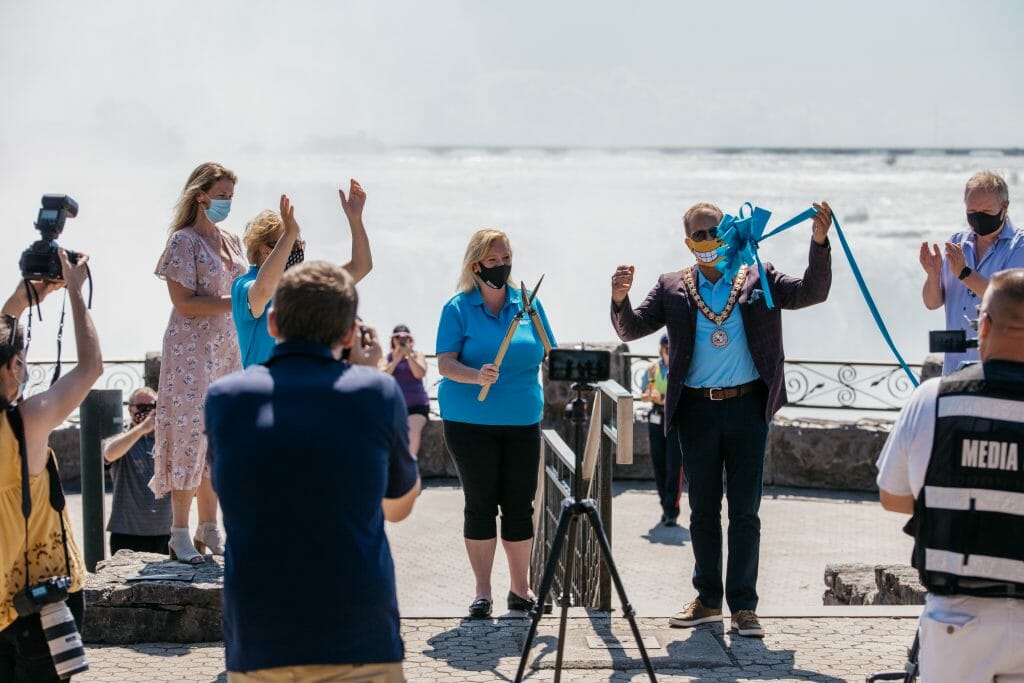 The minister was joined by Jim Diodati, Mayor of Niagara Falls, Sandie Bellows, Chair of Niagara Parks Commission, Joel Noden, Chair of Niagara Falls Tourism and Rebecca Mackenzie, President and CEO of Culinary Tourism Alliance, for a ribbon-cutting ceremony to officially welcome people back to the Niagara Region as part of Stage 2 of the province's reopening plan.
"As our government moves forward with the safe and gradual reopening of the province, we are encouraging people to travel safely and rediscover the spectacular tourist attractions that Ontario has to offer," said Minister MacLeod.
"The Culinary Tourism Alliance recognizes the need for a systems approach to support the economic recovery of the province in the wake of COVID-19. With funding support from MHSTCI, we're excited to be able to kick-start our program "The Great Taste of Ontario Road Trip." It takes into consideration the level at which business operators will be able to reopen, the seasonality of our culinary tourism offerings, and the appetite with which consumers will feel safe to get out and explore again. Thanks to the support of MHSTCI, we can continue working with businesses along the culinary tourism value chain to get Ontarians out to explore just how delicious this province is!" said Rebecca Mackenzie, President and CEO, Culinary Tourism Alliance.
---
In April 2020, Ontario released sector-specific safety guidelines for the tourism and hospitality sectors to help businesses operate and reopen safely in this current environment. The guidelines include enhanced hygiene procedures, physical distancing measures and screening of both workers and guests for health issues.
These guidelines can be viewed at ontario.ca/covidsafety.