The reasons people travel - or want to travel - are changing. When we talk about food and travel, we need to talk about foodways.
Foodways are the intersection of food in culture, traditions, and history.
They're diverse, dynamic and a reflection of how people have influenced the places they've moved through. Ontario's foodways are as diverse as our communities, with big cities, small towns, and neighbourhoods all weaving together into an intricate tapestry. Some of Ontario's most interesting food places came to be that because of the cultural and historical influences of populations who moved them.
Parkdale is one of those places. The west-Toronto neighbourhood is known for its trendy shopping, friendly, diverse community, vibrant art scene, and some of the best Tibetan food in Canada.

Toronto's food scene is as diverse as they come, with each neighbourhood boasting foods from around the world - but locals flock to Parkdale for a taste of Tibet. Located in Toronto's southwest, Parkdale is bounded by Roncesvalles to the west, Dufferin Street to the east, Lake Ontario to the south, and the Canadian Pacific Railway line to the north - encompassing sections of Queen Street and King Street. Part of this trendy pocket of Toronto is now known as Little Tibet.
Parkdale is home to over 60% of Toronto's Tibetan population (according to a 2006 census), making it the go-to spot for traditional Tibetan dishes like momos (steamed dumplings filled with meat, vegetables, and/or cheese) and thukpa (hearty soups with a variety of noodles).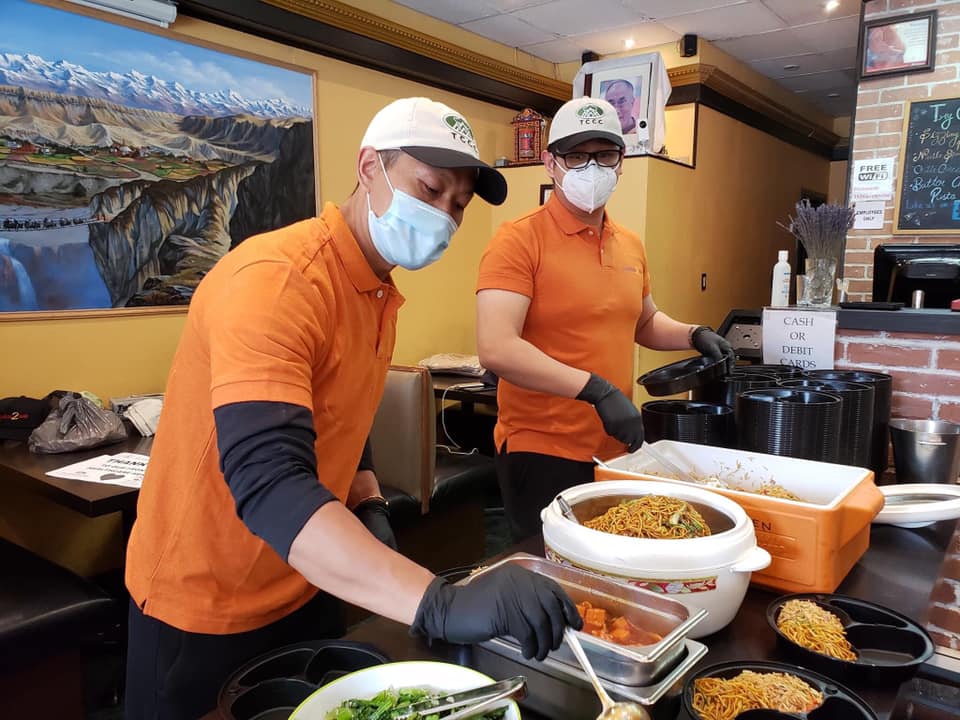 So why is Parkdale known for its prolific Tibetan restaurants?
In the early 70's, Canada began the process of welcoming Tibetan refugees into the country under the Tibetan Refugee program. This area of Toronto made sense for the newcomers due to its affordable housing (at the time). As the population grew in the area, later groups of Tibetan refugees opted to join them in Parkdale, and Little Tibet was born.
Today, the neighbourhood is dotted with traditional Tibetan restaurants serving dishes inspired by the Himalayan mountain range and bordering countries of Nepal and India.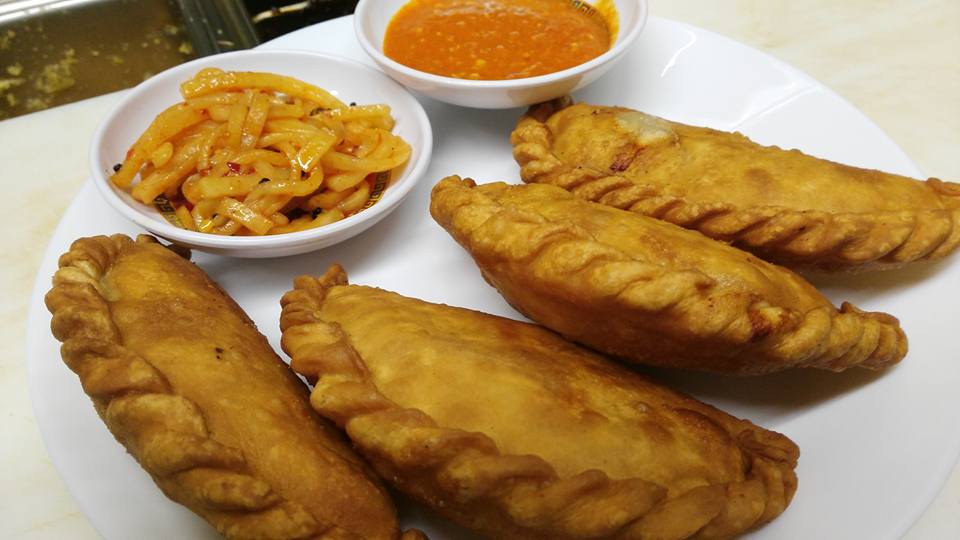 Whether you're in Toronto for the museums, concerts, events, or just to see the sights, you should make a pitstop for some authentic Tibetan cuisine. Himalayan Kitchen is a favourite for their Tibetan & Nepalese dishes like thenthuk - a hearty soup packed with veggies and meat (optional) along with hand-pulled Tibetan noodles. If you're looking for lunch on the go, head to Loga's Corner and grab a box of momos for a park picnic. This spot is known for its famous hot sauce - spicy food lovers rejoice!
Speaking of momo, the Parkdale momo crawl is an annual event in late July (we're not sure about this year yet) that tours the area's best spots for the delicious dumplings. We're hoping to hear good things for momo crawl 2021.
Then there's Shangrila, a cozy Tibetan-Asian restaurant in the heart of Parkdale. Come hungry on the weekend and order thali - a  plate (thali is the Hindi word for plate) consisting of curry, lentil soup,  rice, and veggies.
Other spots of note include Norling and their Shabaley Tibetan beef patties and Garleek Kitchen a few doors down serving up Tibetan fusion dishes. You really can't go wrong though - we also recommend strolling down Queen Steet and popping into a spot you come across - sometimes those are the best meals to have.
Culture thrives in communities for unexpected reasons and leaves its mark on the food, drink and agriculture sector in the process. It's this almost magical combination that brings visitors the unexpected flavours, and unforgettable experiences Ontario is quickly becoming known for. Visitors to Toronto often come for its diversity - especially in its food. While Parkdale's Tibetan cuisine might not be at the top of tourists lists (yet), locals know that Little Tibet's momos are worth the trip.
---