The reasons people travel - or want to travel - are changing. When we talk about food and travel, we need to talk about foodways.
Foodways are the intersection of food in culture, traditions, and history.
They're diverse, dynamic and a reflection of how people have influenced the places they've moved through. Ontario's foodways are as diverse as our communities, with big cities, small towns, and neighbourhoods all weaving together into an intricate tapestry. Some of Ontario's most interesting food places came to be that because of the cultural and historical influences of populations who moved them.
Ottawa is one of those places. Canada's capital city is known for its rich history, vibrant art scene, and stunning architecture. Not to mention the beautiful park spaces, the skating on the Rideau Canal (the world's largest skating rink!) and some amazing restaurants - but did you know it is the place for Canadian-Lebanese food?
Although tourists may know Ottawa for its beavertails (a flat fried dough topped with sweet treats), the city boasts one of the highest concentrations of shawarma joints outside of the Arab world. Like most, Lebanese cuisine is heavily influenced by its history, from the regional flavours of the Levant to the occupations of the Ottoman Empire and then the French after World War I. It's known for bold spices like cinnamon and cumin, bright citrus notes of sumac, and the traditional spice mixture, za'atar - a flavourful mix of savoury herbs, dried sumac and sesame seeds.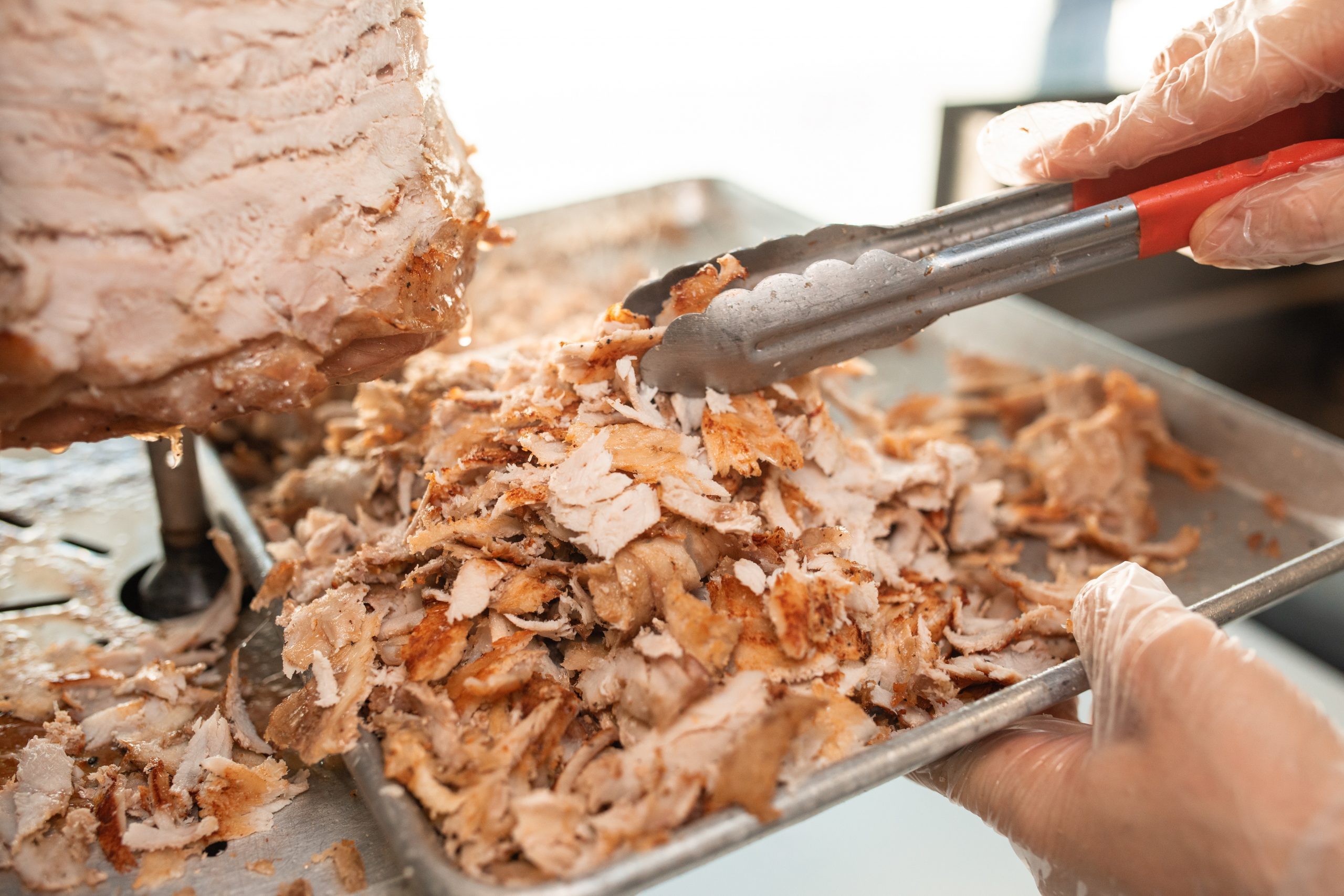 One of the most popular street foods in Lebanon is the iconic Shawarma - a variety of delicious marinated meats (usually chicken, beef or lamb) roasted on a rotating spit, often served in a pita with a variety of toppings like garlic sauce, pickled vegetables, hummus, and although not traditional, even french fries! The secret to a perfect shawarma sandwich is in the marinade, though, leaving the meat overnight to soak up the flavours of yogurt, vinegar and a mix of the spices mentioned earlier.
So why is Ottawa known for its prolific Lebanese food and Shawarma joints?
Starting in the mid-'70s and lasting until 1990, a civil war ravaged Lebanon, causing many Lebanese refugees to flee - over a million people, in fact. Many landed in Ottawa, putting down roots in their new home. Today, around 2% of the city's population is of Lebanese descent. Their culinary traditions are now spread throughout Ottawa, and you can find some of the country's best shawarma spots in the nation's capital.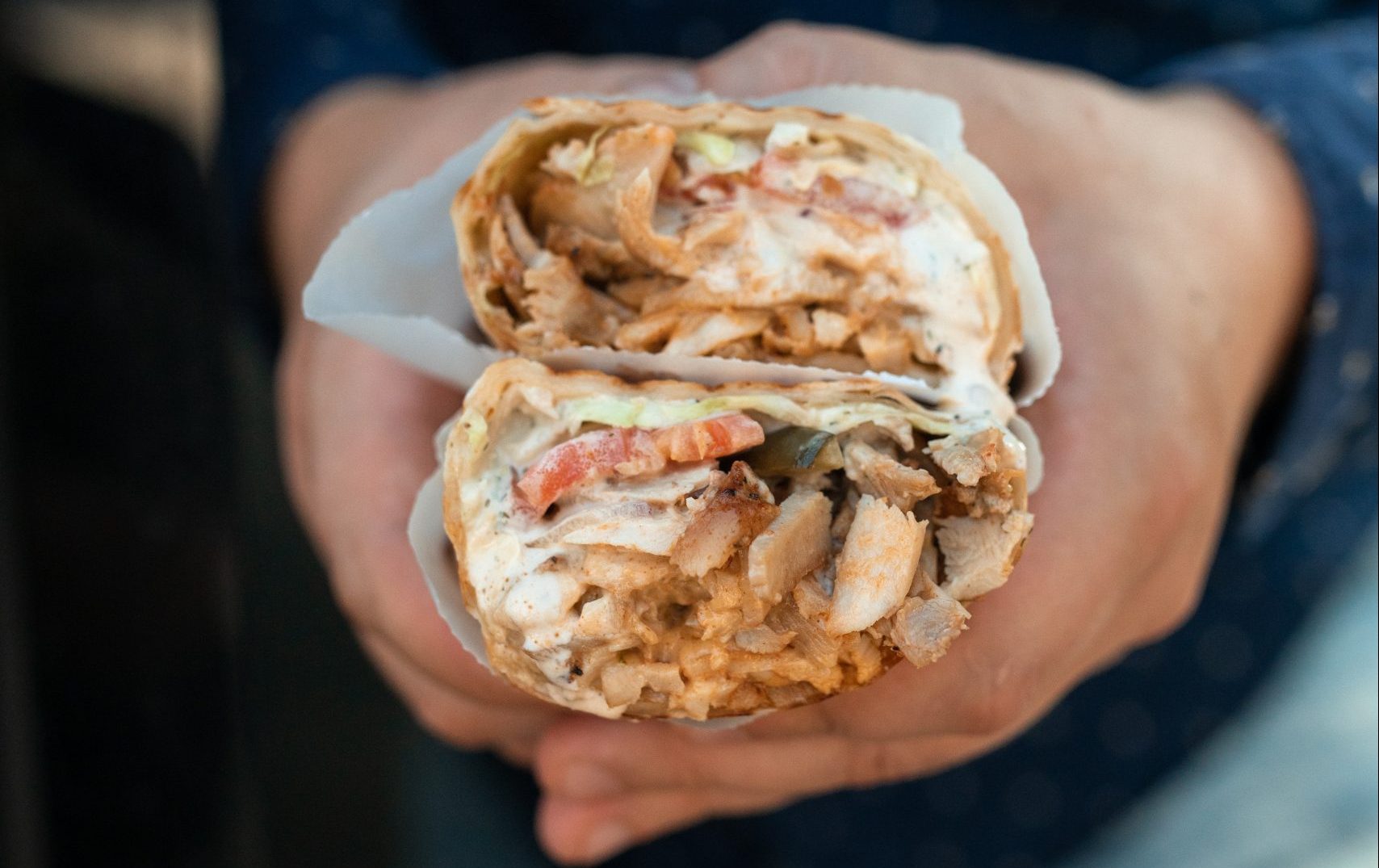 Whether you're in Ottawa for the art galleries, music scene, or Parliament buildings, you should make a pitstop for some authentic Lebanese cuisine. Shawarma Palace is a local favourite, with four locations offering mouth-watering sandwiches for lunch or late-night eats. Yalla Yalla Bakery in Ottawa's Orléans neighbourhood to the east of downtown serves up Lebanese flatbreads, salads and, of course, shawarma sandwiches.
Then there's 3 Brothers Shawarma, a favourite of Ottawa's bar scene. Think less traditional, more fusion - offering a classic shawarma sandwich along with poutines, pizzas, and subs. They have five locations in the Ottawa area, making them fairly easy to find too.
Other spots of note include Shawarma King, Shawarma Station, both on Bank Street, and Cedar Valley Restaurant on Orléans Boulevard - but this is just the tip of the garlic covered iceberg! According to Wikitravel.com: "Ottawa probably has more shawarma and falafel restaurants than any other place on Earth (outside of the Arab World, of course)"
Visitors may not immediately think of Lebanese cuisine when they visit Canada's capital city, but that's part of what makes foodways like these so special. Culture thrives in communities for unexpected reasons and leaves its mark on the food, drink and agriculture sector in the process. It's this almost magical combination that brings visitors the unexpected flavours, and unforgettable experiences Ontario is quickly becoming known for.
---