We've gathered up some of our favorite pick-your-own spots into a nice little list for all you berry-loving jammers, bakers and preservers. Take an afternoon, visit a farm and pick your own this season!
---
In Season Now:
Raspberries
There are dozens of varieties of this sweet, little berry grown in Ontario, but major varieties include Boyne, Festival, Killarney, Titan, Reveille and Nova. There are also a number of purple, black and yellow varieties as well. Keep in mind, bushes are quite thorny on many types, so picking adventures might not be suitable for your littlest travel buddies.
To pick, gently pluck individual berries off their 'cones' or stems. Don't shake and smush your haul as raspberries are the most fragile of all berries. Look for firm, bright red berries. Avoid overly soft fruit, as those will turn quick. Best to pop those straight into your mouth!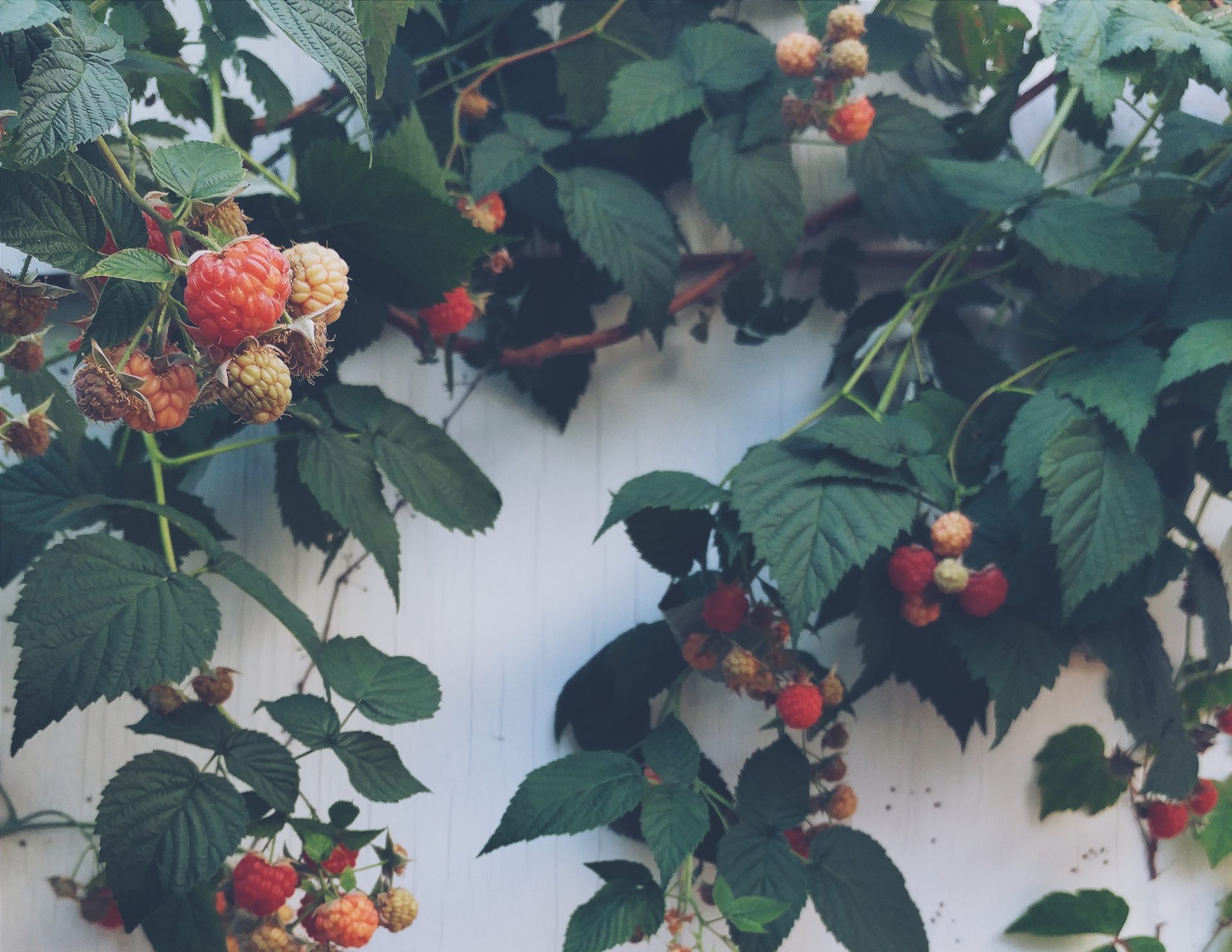 ---
Downey's Farm, Brampton
Just outside the GTA, Downey's is a u-pick institution. The raspberry picking fee is $4.00 per person, which is charged before entering the patch. This picking fee is taken off the price of raspberries when you cash out. You can bring your own containers or buy them from the farm, but note: they do not allow plastic bags.
---
Andrew's Scenic Acres, Milton
Andrew's Scenic Acres grows red, amber and black raspberries. All varieties are on offer for pick-your-own or grab-and-go from their fruit fridges. Bonus: They also have a frozen yogurt machine where you can mix and match any of their fruit into personalized flavour combos!
---
Belluz Farms, Thunder Bay
We said it once, we'll say it again. Ontario is a big, BIG place. So big, in fact, that berry season can differ by as much as six weeks between Windsor and Thunder Bay! For those heading north, Belluz Farms is a great option for berry picking. Their raspberries are pick-your-own only and we suggest calling ahead for availability.
---
Leisure Farms, Sturgeon Falls
Located right on the bank of the Sturgeon River, Leisure Farms does you-pick raspberries with the added bonus of fresh baked goods and a bonfire pit equipped with marshmallow sticks.  It's a great spot to unwind and soak in some summer sunshine.
---
Shouldice Berry Farm, Ottawa
Shouldice has three locations in the Ottawa area, but their raspberries are located in Barrhaven between Fallowfield and Strandherd. Bonus: they're open daily, so come during the week if you want to avoid the crowds.
---
Barrie Hill Farms, Springwater
The team at Barrie Hill have been welcoming berry lovers in droves since 1977. They grow both summer bearing and autumn bearing raspberries.
---
Stay tuned for more 'Where To Pick Your Own' — including our guide to blueberries and cherries!