Ontario's first-ever Craft Gin Trail is here and it promises to serve up a self-guided tour for gin lovers of some of the most distinctive distilleries in Southwestern Ontario!
Launched on World Gin Day (June 11), the Craft Gin Trail leads visitors to six gin distilleries about an hour's drive outside the Greater Toronto Area in Waterloo Region, Perth County and Wellington County. Each of the distilleries have their own unique take on the popular spirit.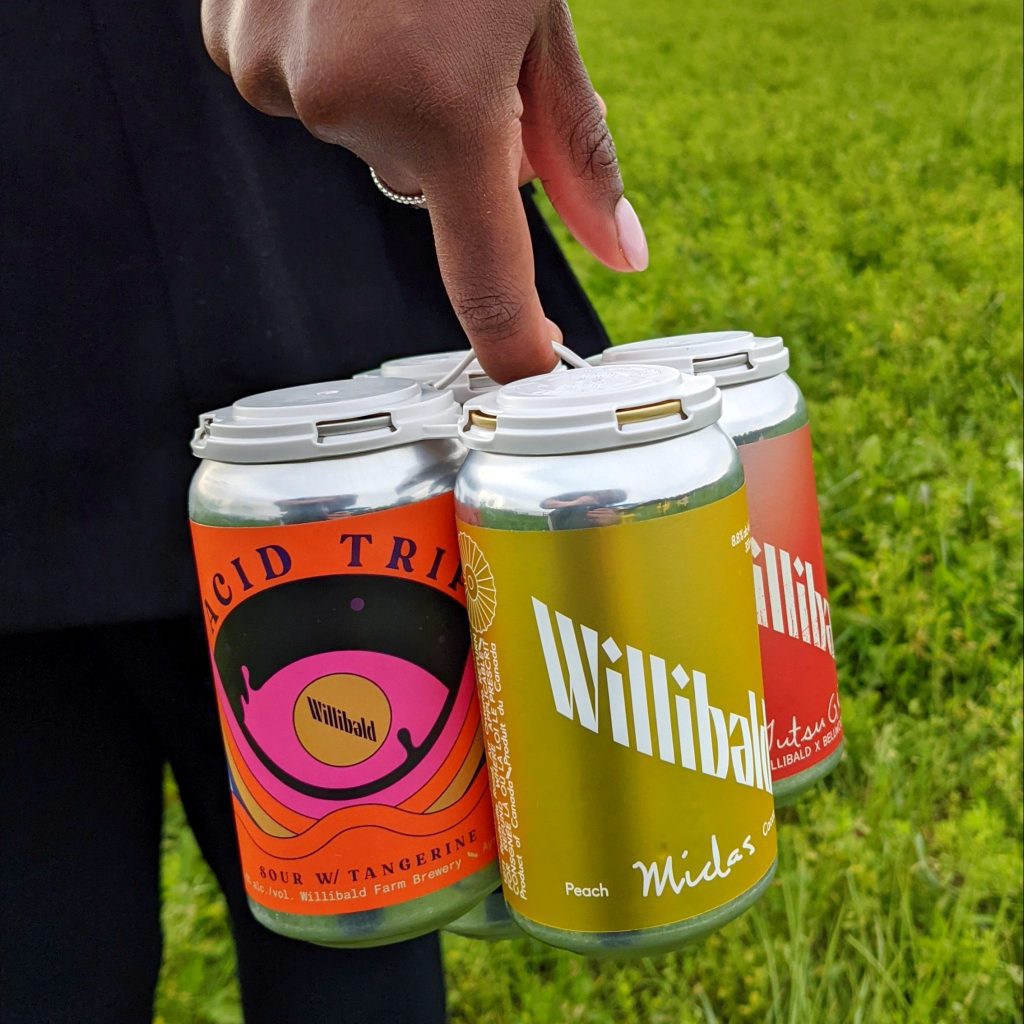 On the trail, you'll find Dixon's Distilled Spirits of Guelph, who produces an award-winning line of hand-crafted, all-Canadian artisanal gins; Elora Distilling Company of Elora, who makes a line of four gins from local ingredients, as well as a seasonal gins; Junction 56 Distillery of Stratford the uses a unique distillation process and a select mix of local botanicals to give traditional gin a fresh twist; Silver Fox Distillery of Arthur, the only fully woman-owned distillery on the trail, uses locally sourced grains and botanicals to craft award-winning spirits; Spring Mill Distillery of Guelph, which embraces time-honoured distilling traditions and historic roots that stretch back more than 200 years to bring gin and spirits to aficionados today; and finally, Willibald Farm Distillery & Brewery of Ayr, a Feast On Certified distillery that crafts gin and spirits from products grown right on the farm.
These are creators who have turned away from the industrialized world of massed produced spirits and revived the hand-crafted methods from a bygone era. They are connecting with local farmers to source fresh ingredients, and they are experimenting with unique flavours in small batches.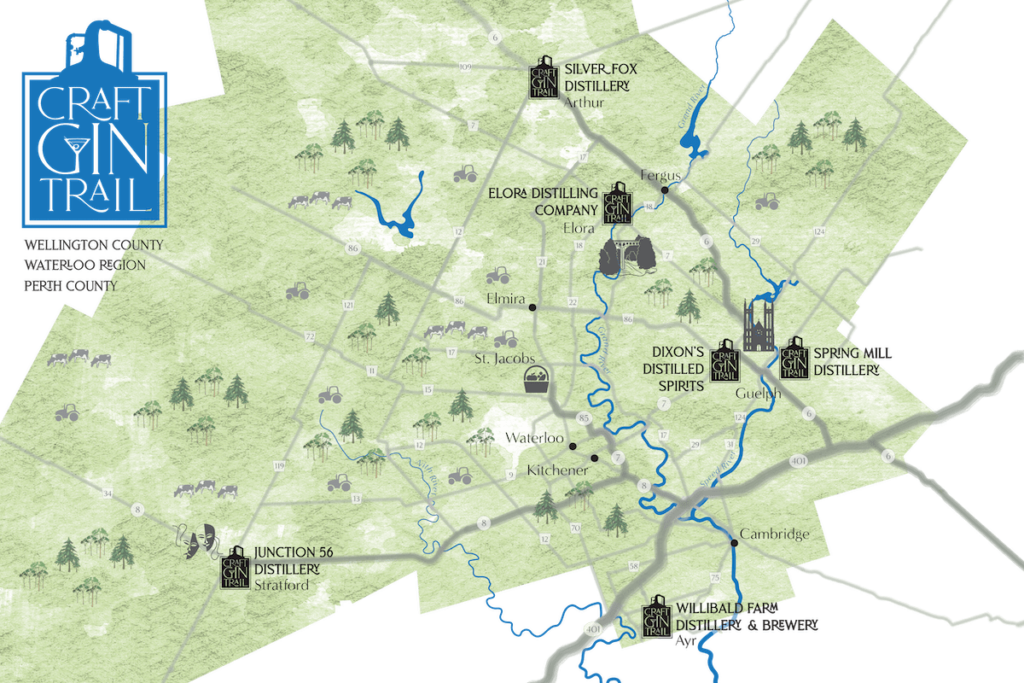 The trail is just an hour long drive from Toronto and takes your through charming towns and rolling countryside between Guelph, Stratford, Elora, Arthur and Ayr. Stop into any one of the towns along the way to learn about the artisan history of the region and what makes it so special!
---