In case you haven't heard, ice wine is a type of dessert wine produced from grapes that have been frozen while still attached to the vine. It's also one our most celebrated 'tastes of place' here in Ontario.
Ontario's Niagara region is a large producer of the country's icewines, and according to Wine Country Ontario, the province's selection is considered to be some of the best icewine in the world.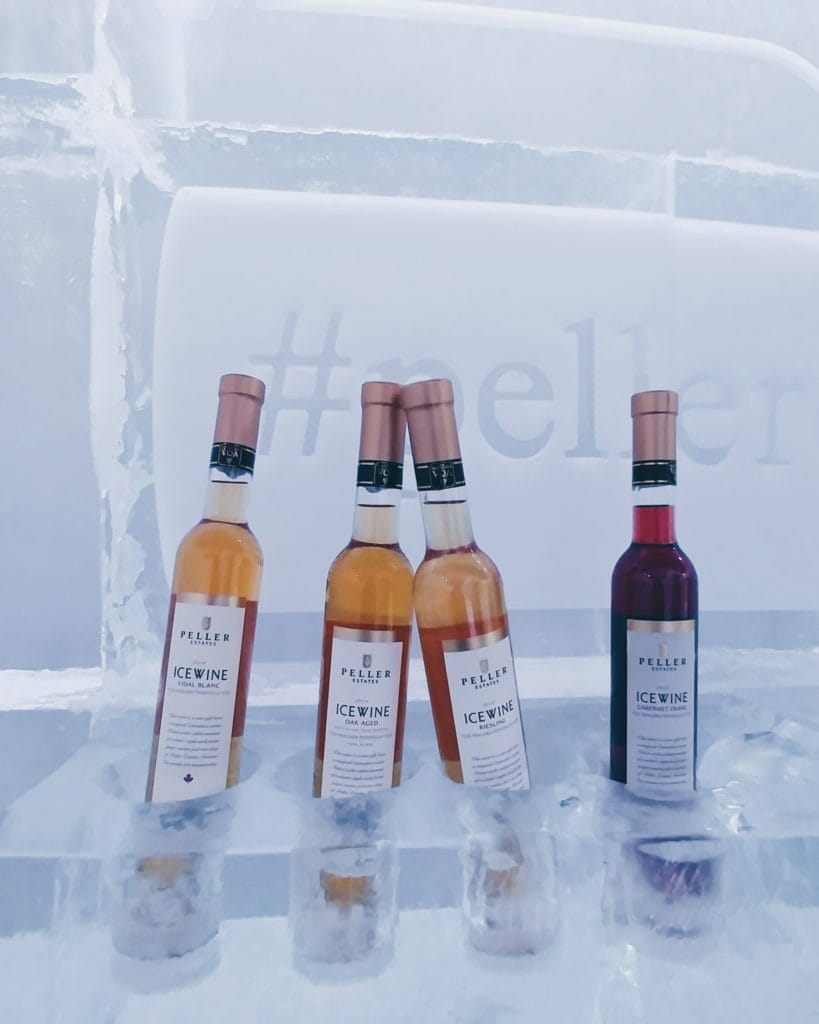 As the grapes ripen and the temperatures drop, they start to dry and shrivel. Once the temperature drops to -8 degrees for a minimum of 4 days, they are ready to be hand picked. The sugars do not freeze, but the water in the grape does. That means that after pressing, you're left with a more concentrated juice, and very little of it. It's a fickle process because if a freeze does not come quickly enough, the grapes may rot and the crop will be lost.
So, when you combine the difficulty in harvesting, pressing and fermentation, it's no wonder this is such a celebrated product!
---
For those of you looking to dive a little deeper than the glass on this luxurious sipper, the Niagara Icewine Festival is definitely worth checking out.
The Niagara Icewine Festival offers plenty for everyone – glamour and indulgence at the Niagara Icewine Gala, unique wine and food pairings at over 35 wineries, and vibrant outdoor street festivals. For the wine and culinary explorer, the Discovery Pass program is an easy to navigate ticket to eight unique pairings at your choice of over 35 wineries across the Niagara Region.
Don't know where to start? We've gone through the trouble of pin pointing the three experiences we're most excited to indulge in this weekend.
---
Redstone Winery
4245 King Street, Beamsville
Warm up with our take on a French Onion Soup! Our 2017 Cabernet Sauvignon Icewine flew off the shelves, but we saved some cases to create our Canadian Caramelized Onion Soup, just for you! This Canadian twist will be paired with our extraordinary 2017 Brickyard Riesling.  redstonewines.ca

---
Vineland Estates Winery 

3620 Moyer Road, Vineland
Chef George's famous smoked brisket and cocoa ragout will be on offer. The combination is heavenly and is supported by an aged cheddar biscuit and punctuated by a Pasilla pepper crème fraiche. Our Vidal Icewine delicately dances through this unusual taste sensation.   vineland.com 
---
Peller Estates Winery and Restaurant 

290 John Street East, Niagara on the Lake
Keep toasty warm at Peller Estates and indulge in a sweet pairing. Join us to roast Chef Parsons' signature Icewine marshmallows over the fire, while sipping our Cabernet Franc Icewine or Ice Cuvée Rosé. This pairing is gluten free.  peller.com 
---
Looking for some cool ways to use ice wine? Check out NiagaraWineFestival.com