Sunny days are taking over and the farmers' market season is officially back again. Adjusting to the new norm is top of mind for everyone in the market space. Extra safety measures and precautions are being taken in place as Ontario enters the early stages of Phase Two. That doesn't mean you don't get to enjoy being out in the sun, smelling fresh produce and roaming around the stalls of your favourite farmers' markets.
Thanks to modern technology, many of Ontario's farmers' markets have gone virtual – making it easier, safer and more convenient for its customers. It's no replacement for the community vibes and sunshine available at a live market though.
Here's our list of Farmers' Markets that are currently open and what they're doing.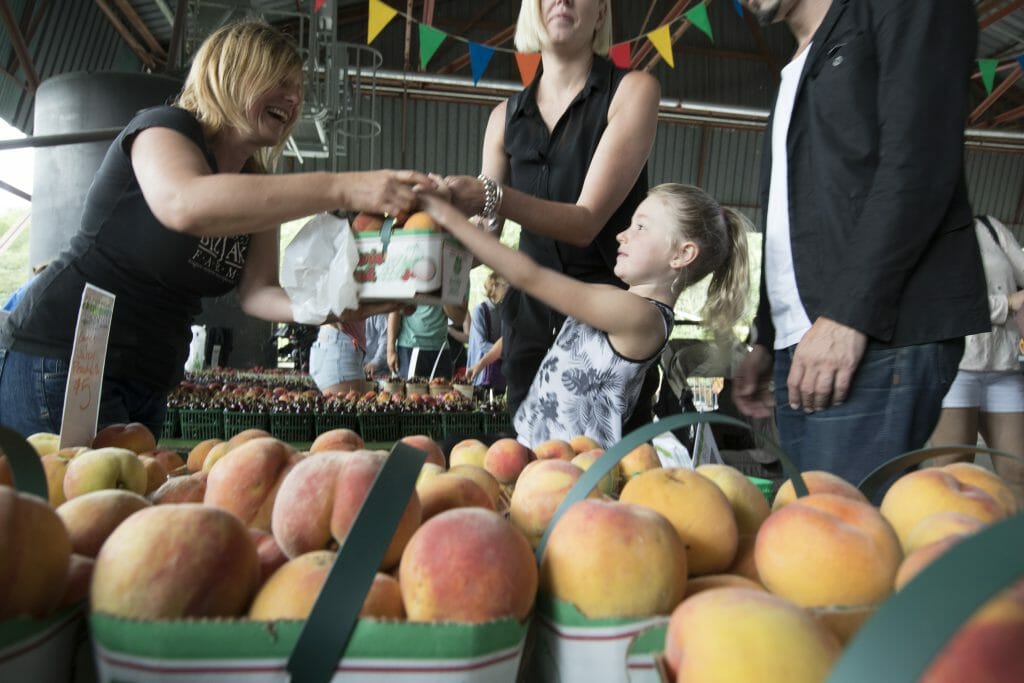 Evergreen Brickworks, Toronto
evergreen.ca/evergreen-brick-works/markets-food/saturday-farmers-market
Saturdays, 8am – 1pm
The new modified outdoor market is back as of June 13th under the pavilions at the Brick Works. Aside from being able to pre-order online from vendors, Evergreen is also offering 'Evergreen To-Go boxes', a preset Farm-in-a-Box that contains a variety of produce selection from local farmers. Regular produce boxes start at $50, dairy box for $30 and meat & fish box for $95 with the option for any additional items of your choosing.
Barrie Farmers' Market, Barrie
Saturdays, 8am – 12pm
Walk-In shopping is finally available with strict social distancing and crowd control. But you can also pre-order online and choose to pick-up your order(s) directly from the vendor(s) or contactless pick-up outside of the market's Mulcaster Street entrance.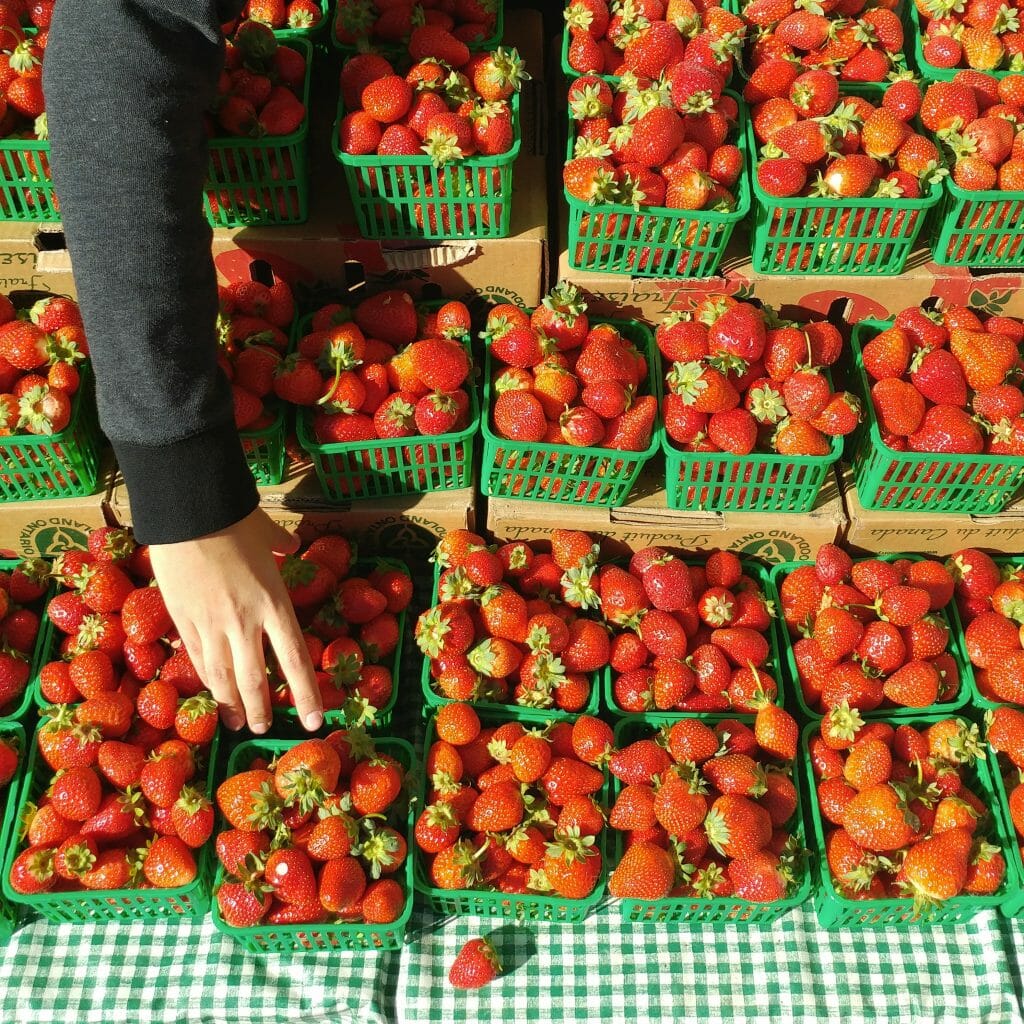 Peterborough Regional Farmers' Market
Saturdays, 8am – 12pm
All vendors are offering pre-orders as well sales at the market. They've now set out a new floor plan that practices safe social distancing between vendors and customers and minimize crowded traffic flow. The market is operating at the Citi Centre (Charlotte and Aylmer) until June 30th but may relocate if new street closure measures are put in place.
North Bay Farmers' Market, North Bay
Wednesdays, 10am – 2pm & Saturdays, 8:30am – 1pm
Pre-orders online and you can set up pick-up dates and time for easy convenience. The market itself reopened last week, but something to look forward to is the return of numerous local Artisan vendors this coming Saturday June 20th.
Lansdowne Market, Ottawa
Sundays, 9am – 3pm 
They are Ottawa's first Farmers' Market to open this coming Sunday but with a 100-person capacity limit inside the market only. As well as, to accommodate those over 65 years of age or immuno-compromised, they're only opening the first hour exclusively for them.  So if it doesn't describe you, it's best to come by after 10am. Some of their vendors are also offering some pre-orders online so you can just pick it right up when you can.
Downtown Windsor Farmers' Market, Windsor
downtownwindsor.ca/farmers-market
Saturdays, 8am – 1pm
Opening this coming Saturday, the market will not only have fresh produce and products in store for you but will also have a special sale on refurbished kids' bikes for your kiddos! If you're planning to visit the market with your bikes, they are offering bike valets to keep it safe while you go on your market shopping.
---
Still not comfortable enough to be with the crowds?
No problem! Here are some Farmers' Markets exclusively doing online and contact-free delivery services.
Green Circle Food Hub, Orona
virtualfarmersmarket.ca/pages/about-the-market
Order until 12pm on Wednesdays, Delivery on Thursdays – Sundays 2pm
Formed in the early days of the pandemic, local farmers have come together to collaborate in support of each other's businesses. Delivering to each other's homes through no contact delivery. Now, Kendal Hills Farms has become the center point for food collection and delivers right to your doorstep. They offer a delivery charge of only $4.50 to help rebuild the food supply chain, but if you truly can't afford it, they offer free delivery if you use the code "Together" at checkout. Now, that's what you call a supportive community.
Grow, Gather & Co., Toronto
Choose your preferred pre-set or build your own boxes online. From freshly curated products, organic produce and wild & foraged goods. Get yours delivered within 1-4 days. There's even a box kit for your furry best friends! And the best part? They offer a "Buy Your Driver A Coffee" option on the menu that you can add to your cart if you want to say thanks to your delivery person.
They're also offering pre-fixed Fathers Day BBQ boxes in lieu of Father's Day this coming Sunday!
Farmers Canada
A gateway to connect with your nearest local farmers. It detects your location and how far you are from any Ontario farm. Just pick your produce with a push of a button and either choose to pick it up or have it delivered to you as early as same day delivery.