Originally published in the Virtual Farmers Market newsletter.
---
Enright Cattle Company is a family of fourth-generation farmers committed to our community. We farm to feed our family and our neighbours. Enright takes great care with our land and animals, ensuring they grow and thrive; and we take great pride in the results – exceptionally good food we can share with others. We want the next generation to inherit productive soil, to understand the value of farming, to appreciate where our food comes from, and to continue feeding the community. We farm for ourselves and for the future.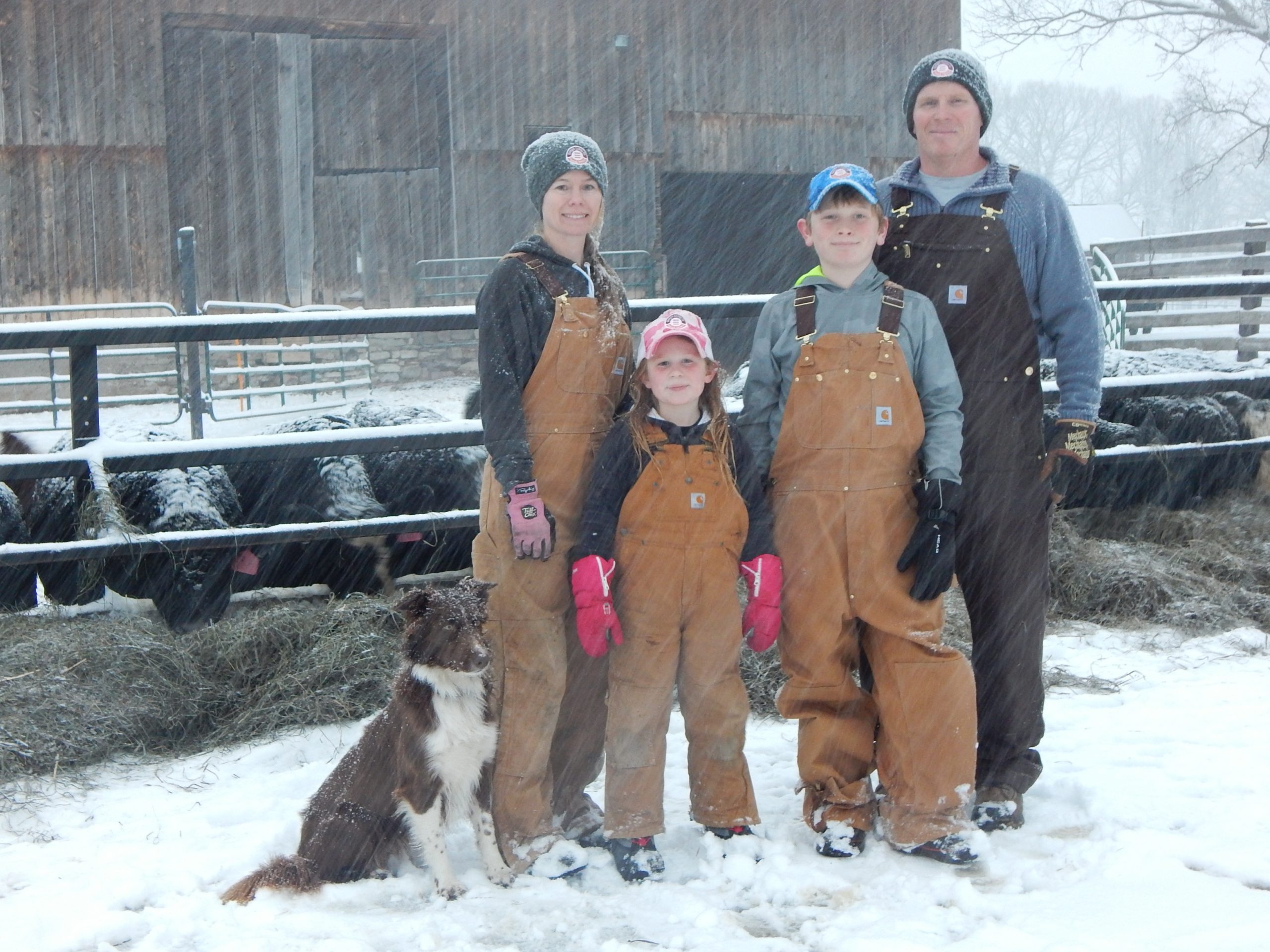 Sustainability is essential for Enright Cattle Company. Our crops feed our animals, our animals feed us, their manure feeds the fields, and so we carry on. We work hard to make the most of our land and to keep it productive for future farmers. We have a limited amount of land, so we need to manage it carefully. We maintain a small herd so we have space to grow food for our animals, and we rotate our crops and grazing pasture so our soil stays nutrient rich. It's important that we use our resources wisely. We also take steps to reduce our impact. We continually look for new ways to manage our water consumption and we use technology to prevent waste every step of the way.
Enright Cattle Company feels a strong commitment to our community, who help us succeed. From the abattoir up the road, to our parents' farm around the corner. From the tannery we use, to the restaurants we supply. From the equipment we buy, to your table, everything happens locally. Together, we're preserving our rural economy. Everything we do makes for better beef. From the quality of life we give our animals, to dry aging for supreme tenderness. You won't find any artificial hormones in our beef, just the incredible texture and flavour that can only come from happy, healthy cows.
Experience the difference for yourself. On the Market, they have several delicious cuts of beef from Enright Cattle Company. We recommend trying out the Beef Box for a sample of several cuts, Filet Mignon for a tender steak, or Oxtail to use as a tasty soup base!
---

Graze & Gather, formerly the Virtual Farmers Market, was formed by farmers in the early days of the pandemic, out of the tremendous need for collaboration and cooperation between farmers and homes. The GCF Hub increases access to the best, seasonal food from small producers and provides a direct connection to the people growing and making your food.