For the last few weeks, we've been getting to know the vendors at the Virtual Farmers Market through short interviews and vignettes. You can see past segments in the series here.
---
This week we want to introduce you to Little Farm that Could, and learn about their microgreens!
Micheal and Jenessa came together in 2019 to start The Little Farm that Could in Campbellford Ontario. The farm specializes in vertical micro-greens grown with organic seed, soil and techniques. Growing micro-greens vertically allows us to overcome the barriers to providing fresh greens through the extreme winter months, feeding people high quality, nutrient dense greens year-round.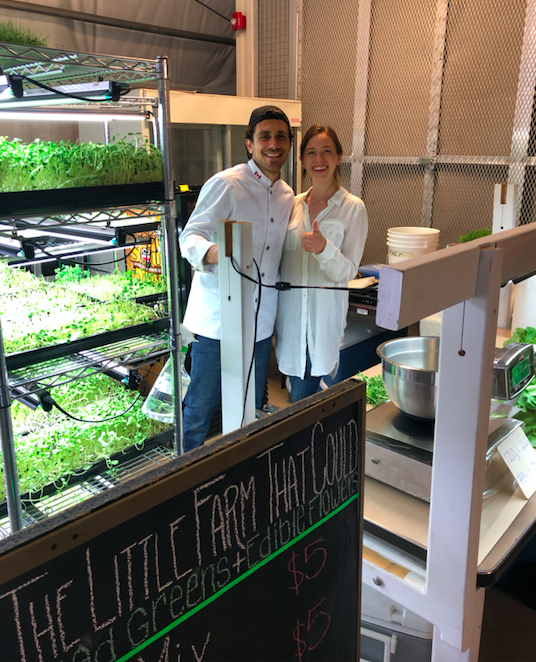 We are building on our farm every day to grow a diverse range of field greens, vegetables, edible flowers and cut flowers strengthening food literacy of what can be grown in Ontario. The goal of the Little Farm that Could is to provide people with nutrient dense locally grown food using growing techniques which create a biodiverse home for pollinators, birds, frogs and insects all working with one another to feed us!
Jenessa was inspired to start farming after studying nutrition and food security at Ryerson University, she feels the best way to make change in the food system is to be part of it. Micheal was first inspired to start farming as an artist watching nature documentaries in the background as he painted, diving into backyard gardening shortly after which soon led to purchasing a farm outside the city to grow more!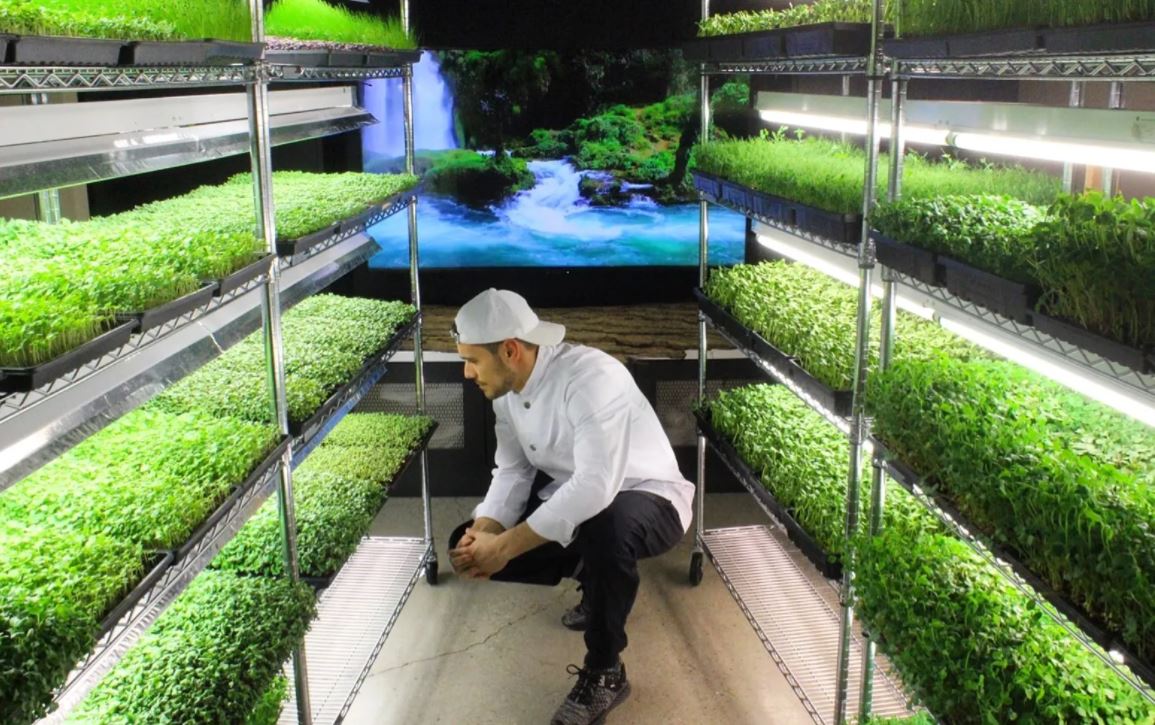 The Virtual Farmers' Market has played a huge role in allowing us to continue to live in our farmhouse on our farm and continue to grow and expand our farm through the pandemic. Thank you to all the loyal food citizens supporting us and the many local vendors on this platform. Your contribution to keeping the local food system strong through a state of emergency has been incredible.
If you would like to connect with Micheal and Jenessa directly, they welcome you to connect with them through Instagram @littlefarmthatcould or via their website www.thelittlefarmthatcould.ca. 
The Little Farm that Could has a variety of microgreens on the Market this week, including Market Mix, Pea Shoots, and Sunflower Shoots.
---
Little Farm That Could IS A VIRTUAL FARMERS MARKET VENDOR
The Virtual Farmers Market was formed by farmers in the early days of the pandemic, out of the tremendous need for collaboration and cooperation between farmers and homes. The GCF Hub increases access to the best, seasonal food from small producers and provides a direct connection to the people growing and making your food.