Originally published in the Virtual Farmers Market newsletter. January 2020.
---
One of the 'rules' for being a vendor on the Market is that the food is being grown or made by that person.  But there's always an exception to the rule, and for us, that exception is Heily from Ontario Artisanal Cheese.  We've entrusted the selection of specialty cheeses to her, so that she can work with the many small cheesemakers and find enough blocks that are of the same quality and weight that we can include delicious options each week.  Here's more about Heily...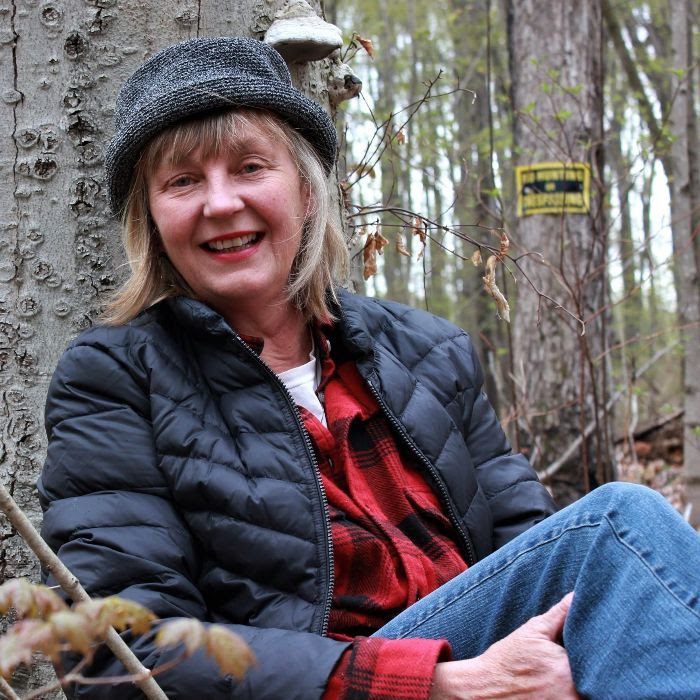 I have been a Northumberland resident for the past 17 years and have spent a lifetime learning the chemistry of good cooking and now the microbiological miracle that is cheese. There are few foods that inspire this kind of gastronomic fascination. So few basic ingredients, so many and varying results. As a first generation Canadian born to Estonian parents, the family menu consisted of heavy northern European fare that included all things either boiled or well done. In an act of desperation, at the age of twelve, I took to the family kitchen. At sixteen I was gifted the Larousse Gastronomique, and a foodie was born.
My culinary education began at Roneem's Bakery in Toronto, home to some of the best rye breads, danishes, cheesecakes and yes, fermented cabbage in the GTA. Kensington Market's Cafe la Gaffe was also very formative, with its French bistro food stylings. Then, on to the Rivoli and its Asian fusion cuisine. Fast forward through marriage, moving, motherhood and the raising of two exceptional daughters. As fate would have it, my Northumberland neighbour was Deana Huntsbarger, organic farmer and friend of food who drew me into her world of cheese and Farmers Markets. I had found a home, I had found my people, I had found my foodstuff.
Ontario Cheeses is dedicated to the distribution of small batch, dairy cheeses to a wider audience. All Ontario Cheeses are a work of artisan and produced from the milk of cow, goat, sheep, and water buffalo. Every cheese is handpicked as one of the most delicious available from family owned, Ontario dairy farms and fromagers. We have several different Ontario cheese varieties on the Market this week, including Goat Gouda, Elgin's Buffalo, and Parmesan.
---

Graze & Gather, formerly the Virtual Farmers Market, was formed by farmers in the early days of the pandemic, out of the tremendous need for collaboration and cooperation between farmers and homes. The GCF Hub increases access to the best, seasonal food from small producers and provides a direct connection to the people growing and making your food.