For the last few weeks, we've been getting to know the vendors at the Virtual Farmers Market through short interviews and vignettes. You can see past segments in the series here.
---
Geissberger Farmhouse Cider has been "bringing the fresh taste of nature to your table" since 1970. In 1970, Garry and Gord began pressing apples with their father and grandfather as a seasonal hobby. Today, both of their families are involved in the operation of Geissberger Farmhouse Cider.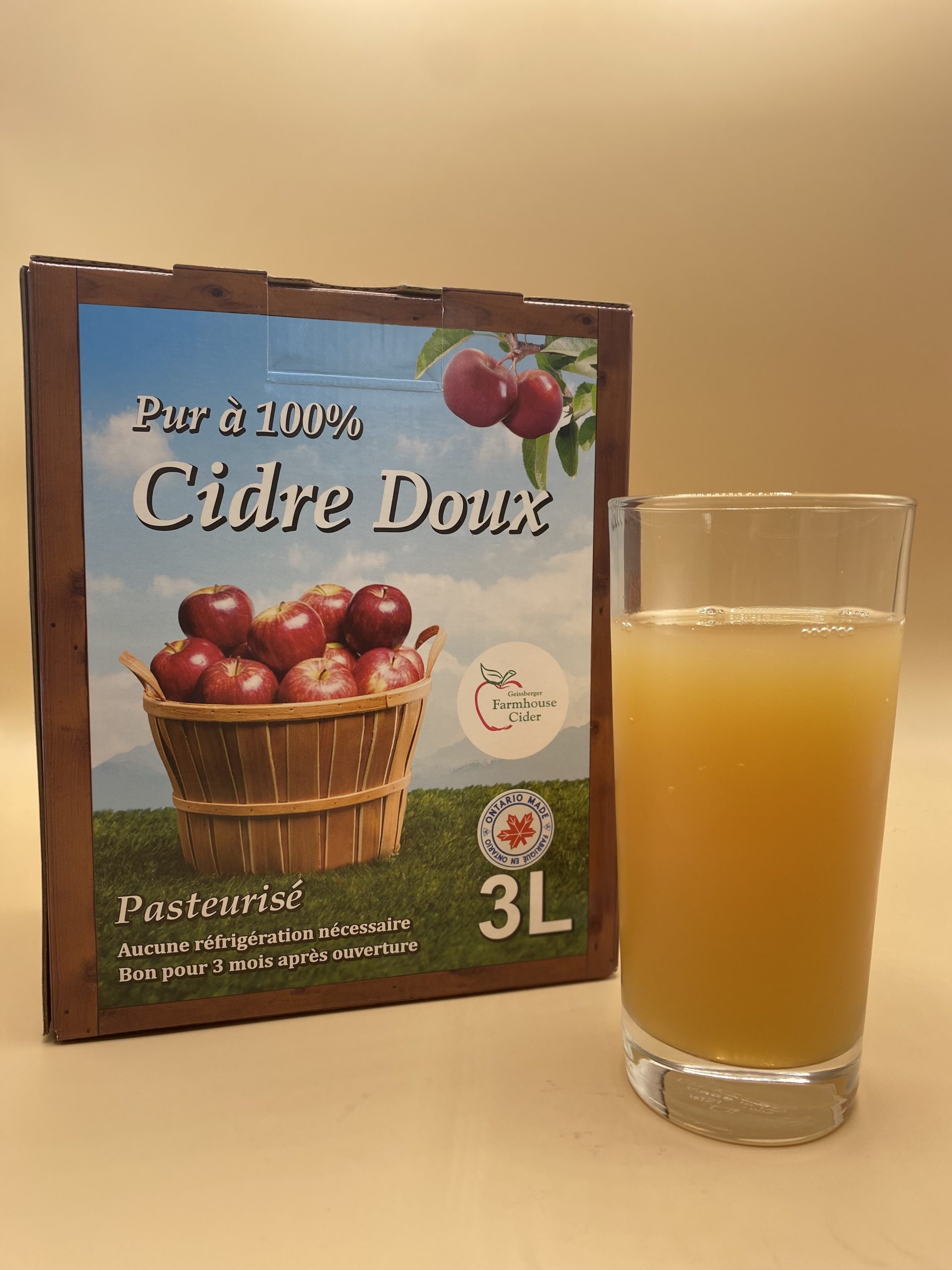 In 1970, their first press used burlap cloth to hold the apple mash for pressing. You can see this in the photo above, where their father and grandfather is utilizing one of their mothers tea towels to filter the apples. Over fifty years later, with much experience gained, they continue to use the same methods passed on from their father, just with upgraded equipment.
In 2012, Geissberger Farmhouse Cider launched Ontario's first (and to this day, the only) Mobile Apple Cider Mill. With the Mobile Apple Cider Mill, they are able to currently press apple cider for approximately 27 orchards, along with their own cider from apples in Durham Region. By taking the mobile mill to the orchards and using the Bag-in-Box packaging, we are able to produce a 100% natural apple cider, all while reducing environmental carbon footprint. Geissberger's Bag-in-Box packaging allows the cider to be stored unopened for up to one year without refrigeration, and no preservatives!  Once opened, the cider has a three month shelf-life.
Apple growers from a small family farm to a large orchard can now sell and store their own cider, giving them a value-added product for their juice apples and helping to reduce food waste. The mobile mill is able to produce and package 450 litres of apple cider per hour.
Geissberger Farmhouse Cider has a wide array of ciders on the Market, including five flavours of 3L and 5L boxes (Apple, Honey Crisp, Apple/Peach, Apple/Cranberry, and Apple/Sour Cherry) along with several flavours of sparkling cider, available in 500ml Splash or 750ml bottles.
---

Graze & Gather, formerly the Virtual Farmers Market, was formed by farmers in the early days of the pandemic, out of the tremendous need for collaboration and cooperation between farmers and homes. The GCF Hub increases access to the best, seasonal food from small producers and provides a direct connection to the people growing and making your food.