Originally published in the Virtual Farmers Market newsletter.
---
Dihan started his first social enterprise, Organic Lifestyle, to focus on promoting non-toxic alternatives for the home, such as organic pillows, linens, and mattresses.
While researching whether his dog's poo could be used to generate energy to power his house, instead of having to pick it up, he was inspired by solutions that made revenue from plastic pollution, cementing his belief that practical solutions to reducing waste while generating profits are within our reach.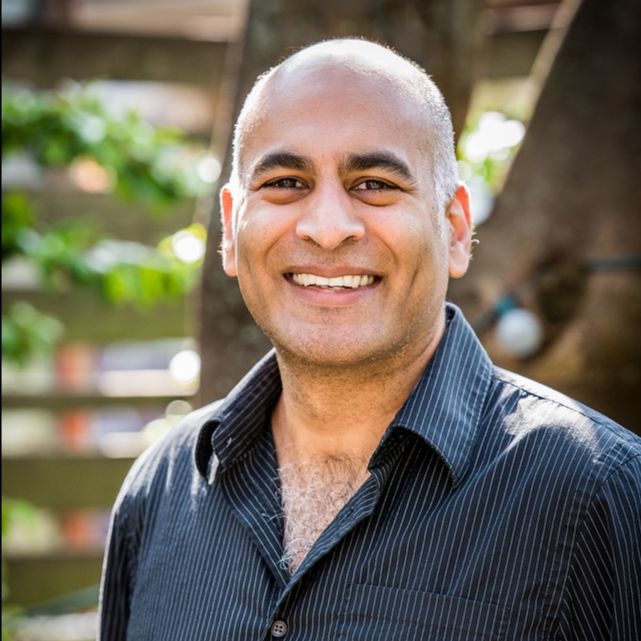 One night at his local pub, Dihan asked the question we've all been too shy to ask: What happens to all the grain used to make beer?  After learning that most spent grain, especially from smaller breweries, ends up in landfills, The Spent Goods Company was born to make unbelievably delicious bread, buns,  bagels & english muffins...all from 'waste'.
2 years later, Spent Goods has fed over 39,000 families, diverted 1.6 tons of equivalent CO2, partnered with 17 different local businesses, and directly contributed to 10 new FTE jobs.
One of the things we love about their bread is that there are no preservatives...which means a very short shelf-life.   When we first partnered with Spent Grains, we had plenty of discussions about how to ensure homes would receive high quality baked goods from them.   And after several blind taste tests, we decided to freeze the bread as soon as we received it (just hours after it's been baked!).  Thawed on the counter or in the microwave, you'd never believe it was frozen.  Seriously, just try making a sandwich from the Beer Pretzels and enjoy it with soup from South Pond or Bistro '67 (it's what I've had for lunch the last two days, and each time I feel like I'm spoiling myself!)
---
Spent Goods is a Virtual Farmers Market Vendor
The Virtual Farmers Market was formed by farmers in the early days of the pandemic, out of the tremendous need for collaboration and cooperation between farmers and homes. The GCF Hub increases access to the best, seasonal food from small producers and provides a direct connection to the people growing and making your food.