---
For the last few weeks, we've been getting to know the vendors at the Virtual Farmers Market through short interviews and vignettes. You can see past segments in the series here.
---
This week we'd like you to meet Debbie at Haute Goat, and learn about how Haute Goat is helping people connect with animals and nature.
Haute Goat creates sauces, preserves, and pre-made meals from their large kitchen garden. The produce they are able to grow in their garden goes into the food they make, and any additional ingredients they need are locally sourced according to what is in season. Haute Goat loves supporting their neighbours and will source ingredients as locally as they are able, to use what their neighbours are growing whenever possible.
Debbie chose farming because it is where her heart truly feels at home. Debbie has always loved animals and being surrounded by nature, so when the opportunity arose to move to the farm, Debbie jumped right in!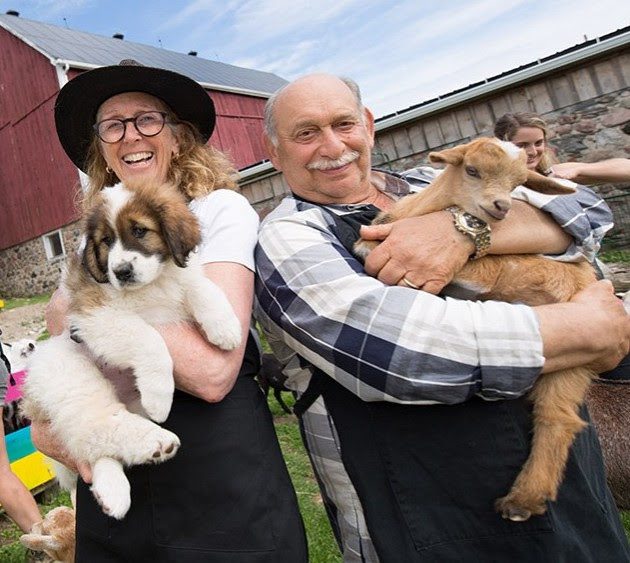 Haute Goat is proud to provide a warm and nurturing environment to everyone who works or volunteers at their farm, as well as visitors! Haute Goat enjoys the opportunity to educate those that come to the farm, but they also get to learn from their visitors. One way that Haute Goat helps to educate and care for those that come to the farm is by helping people to grow outside of their boundaries. For example, if a person came to Haute Goat to volunteer in the vegetable garden, they are invited to come play with the baby goats as well.  Haute Goat is open to the public and enjoys welcoming visitors each year to share how the farm operates and provide opportunities for people to engage with their animals.
Debbie is most proud of the connection Haute Goat is able to build for people between animals, the land, and farm life in general. It is an incredibly gratifying experience for Debbie to see people leave feeling more informed and connected to animals than they were before they came. Debbie sees clearly how their little farm has had a profound impact on many people - including people who are in crisis or suffering with a debilitating disease - who leave feeling nourished and refreshed after spending time on the farm. Debbie loves when people have the opportunity to come out to Haute Goat and experience a look into life on the farm. Debbie is grateful for the Virtual Farmers Market extending that experience to many homes, and hopes that at some point many of you will make your way to Haute Goat to pick your own veggies and hug a goat or two!
---
HAUTE GOAT IS A GRAZE & GATHER VENDOR
The Virtual Farmers Market was formed by farmers in the early days of the pandemic, out of the tremendous need for collaboration and cooperation between farmers and homes. The GCF Hub increases access to the best, seasonal food from small producers and provides a direct connection to the people growing and making your food.