Big news Manitoulin Island fans!
Manitoulin Brewing Company, by way of Nishin Meawasige, is developing a brand new adventure for smart phones to help you explore all the (delicious!) things to do and eat on the Island. The app is being created in collaboration with the Mnidoo Mnising/Manitoulin Island Food Tourism Regional Steering Committee, Sault Ste. Marie Innovation Centre, Destination Manitoulin Island, Destination Northern Ontario and Indigenous Tourism Ontario.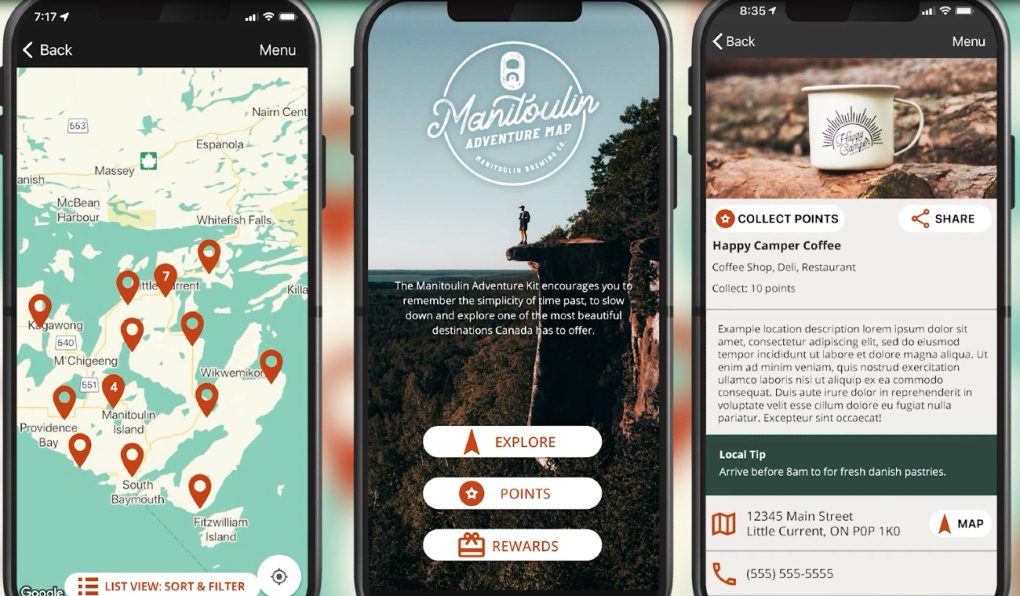 "This tourism marketing app will feature destinations within the Manitoulin District with a focus on local culinary tourism, food and beverage, accommodations, hiking trails, prominent landmarks and other attractions," said Mr. Meawasige when talking to The Expositor last week. "Visitors now have a travel assistant at their fingertips to plan and navigate their next adventure to Manitoulin Island," adding that he's pleased to be a part of the venture "as a fellow Manitoulin Island business committed to seeing growth and prosperity to all Indigenous and non-Indigenous businesses on the Island."
In conjunction with the app, MBC will be launching its new Manitoulin Adventure Kit mixed six-pack in LCBOs across Ontario in May. The six-pack will include a QR code where customers may scan and download the app.
When folks are using the app and they come in close proximity to that business and they visit that business, they will be rewarded with points and they will collect those points," said Meawasige. "Basically it's called incentivizing the experience and we want to kind of reward folks so they can take those points and go and redeem them for rewards, whether that be product discounts or free promotional items."