Nestled between Cameron Lake and Sturgeon Lake, Fenelon Falls packs a lot of colour (and flavour) into their quaint village. When you're looking for dessert, you head to the bright pink Little Pie Shack.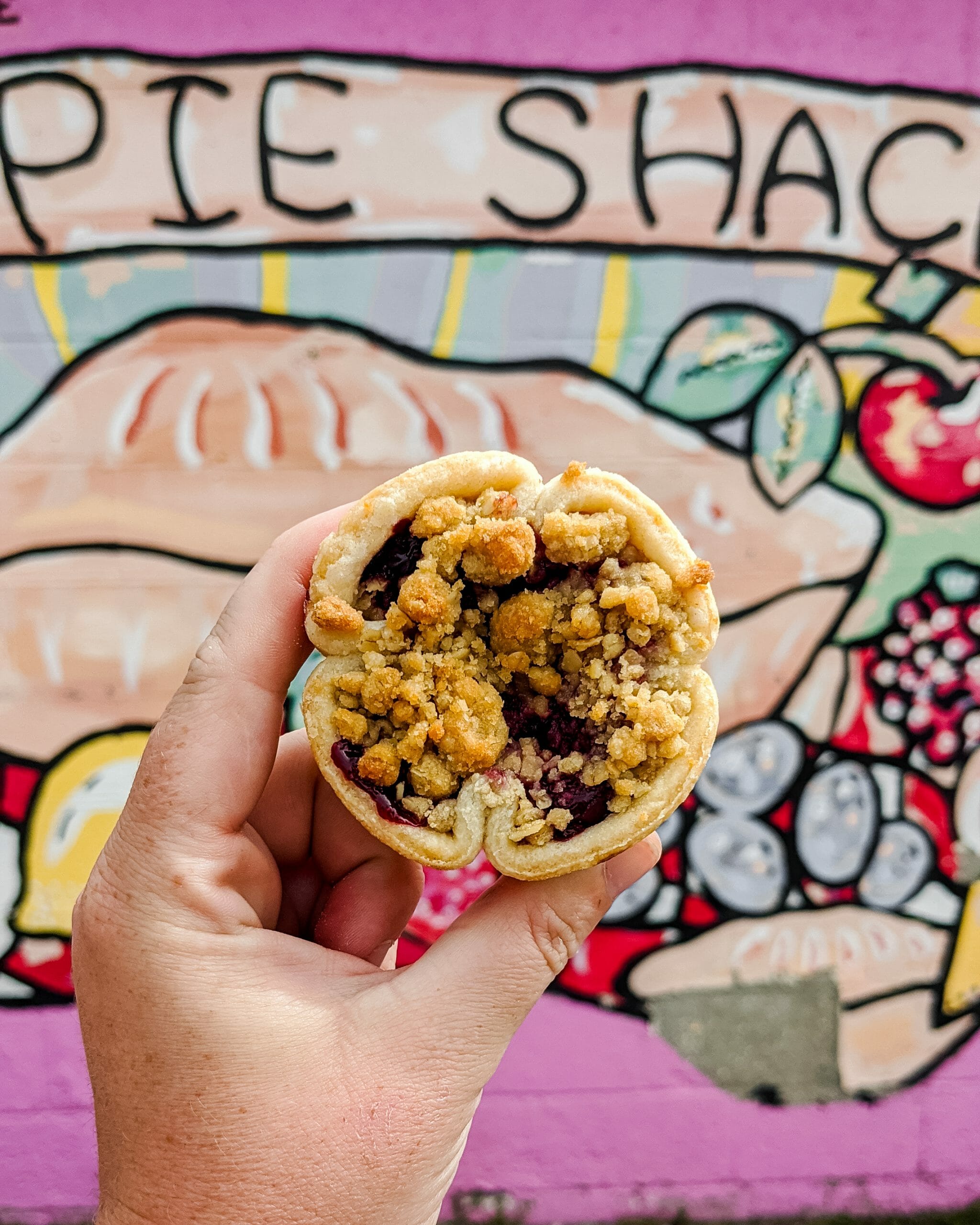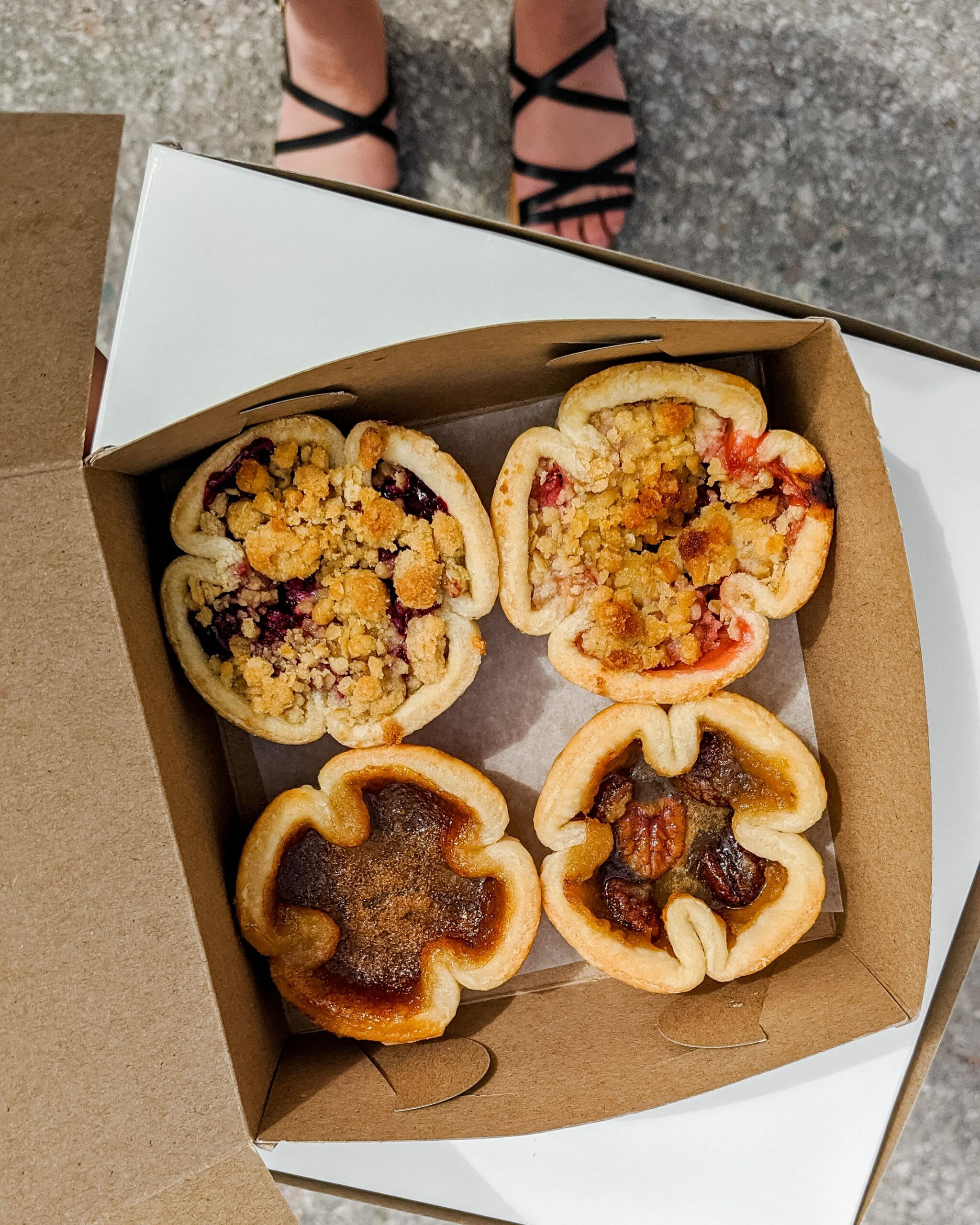 One block north of Lock 34 you'll find The Little Pie Shack. What it lacks in size it makes up for in personality - brightly coloured and adorned with pop art, you'll know you've found the spot for pies & sweets in Kawartha Lakes.
Joann Patterson is the owner of the local favourite, and she explained to us what makes The Little Pie Shack a must-visit stop along the Trent-Severn Waterway - but we didn't need much convincing after trying their tarts!


What makes 'The Little Pie Shack' special?
We pride ourselves on using very high-quality ingredients and almost everything we sell is home-made and from scratch.  We also feel that we have some of the friendliest staff around.
Why Fenelon Falls?
Fenelon Falls has been my home for many years and there are tons of reasons to stay here and retire here. [Fenelon Falls] has a bustling close-knit community and amazing boating, swimming, snowmobiling, and so much more.
What can someone expect when they visit The Little Pie Shack?
Fresh, delicious food that tastes like their grandma used to make. We have many loyal customers and that base keeps growing!
What does being along the Trent-Severn mean to you and your business?
It means many new tourists get to try us out and then we end up enjoying seeing them for years afterwards.
What's one other business or experience you'd recommend in the region?
The Kawartha Store has many amazing clothes and decorating items, and I find myself shopping there far too often. I love it.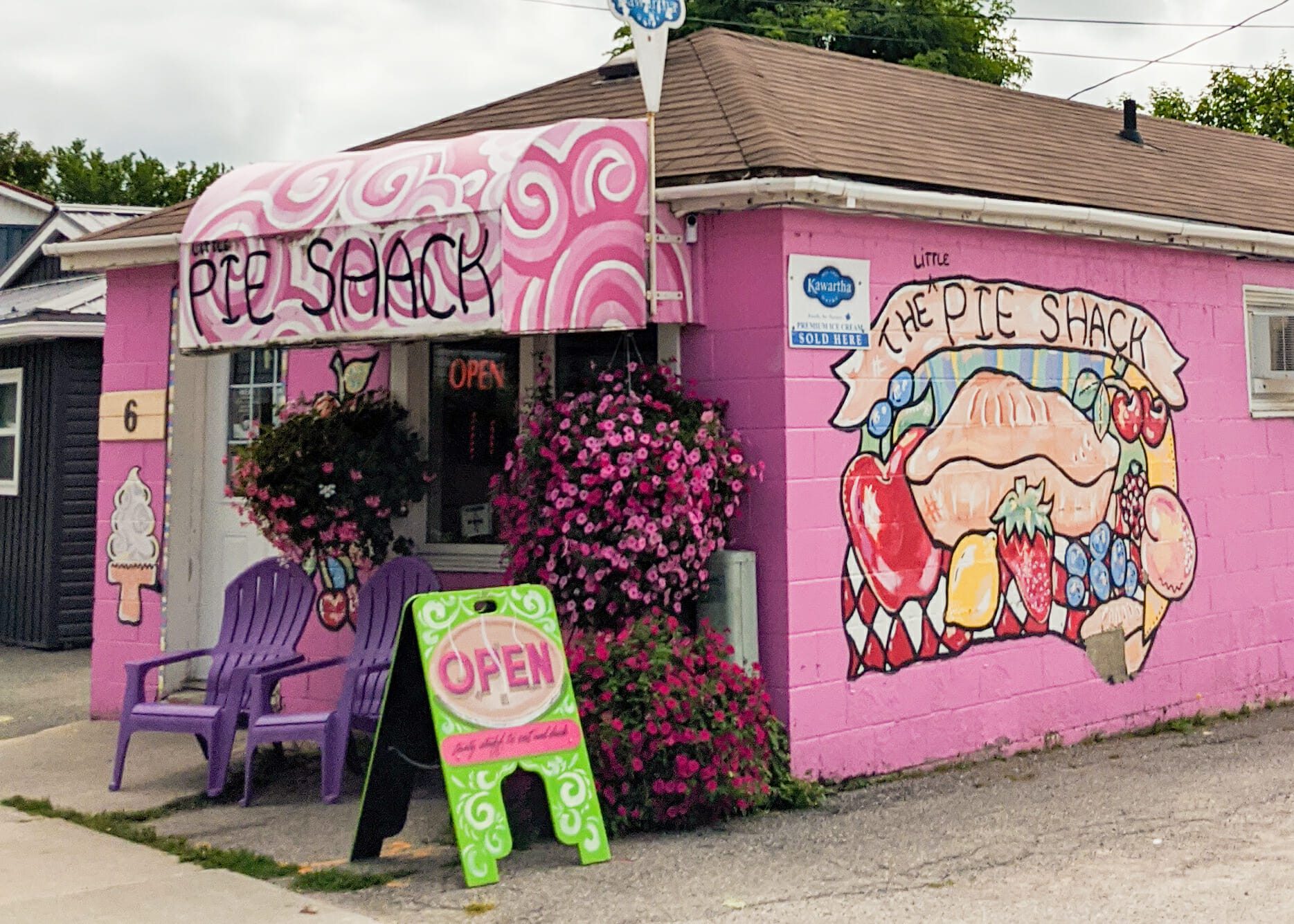 Upon arrival you'll find seasonal pie offerings and loads of sweets like butter tarts, brownies, Kawartha Dairy ice cream, milkshakes, and a delicious assortment of squares. Sweet not your thing? There's also a variety of lunch items available. We're all about the sweets, so we got their award-winning butter tarts, plus some fruit tarts for the road.
Speaking of the road - The Little Pie Shack is also part of Kawarthas Northumberland's Butter Tart Tour, a self-guided tour of the region featuring dozens of stops that will satisfy your craving for the iconic sweet treat. You can plan your trip at buttertarttour.ca
---
The Little Pie Shack is located at 6 Francis St. E, Fenelon Falls. 
They're open for take-out with irregular hours.
Please check their Facebook for details.