Our very own Landon Logie has won an Ontario Hostelry Institute Top 30 Under 30 award for her incredible work as the Events Manager here at the Culinary Tourism Alliance. Landon spearheads planning and logistics for our marquee event – the Terroir Symposium, as well as the Feast On events across Ontario that help you do something delicious all year round. We're extremely proud to have Landon on our team, and can't wait for you to experience what she has in store for 2020.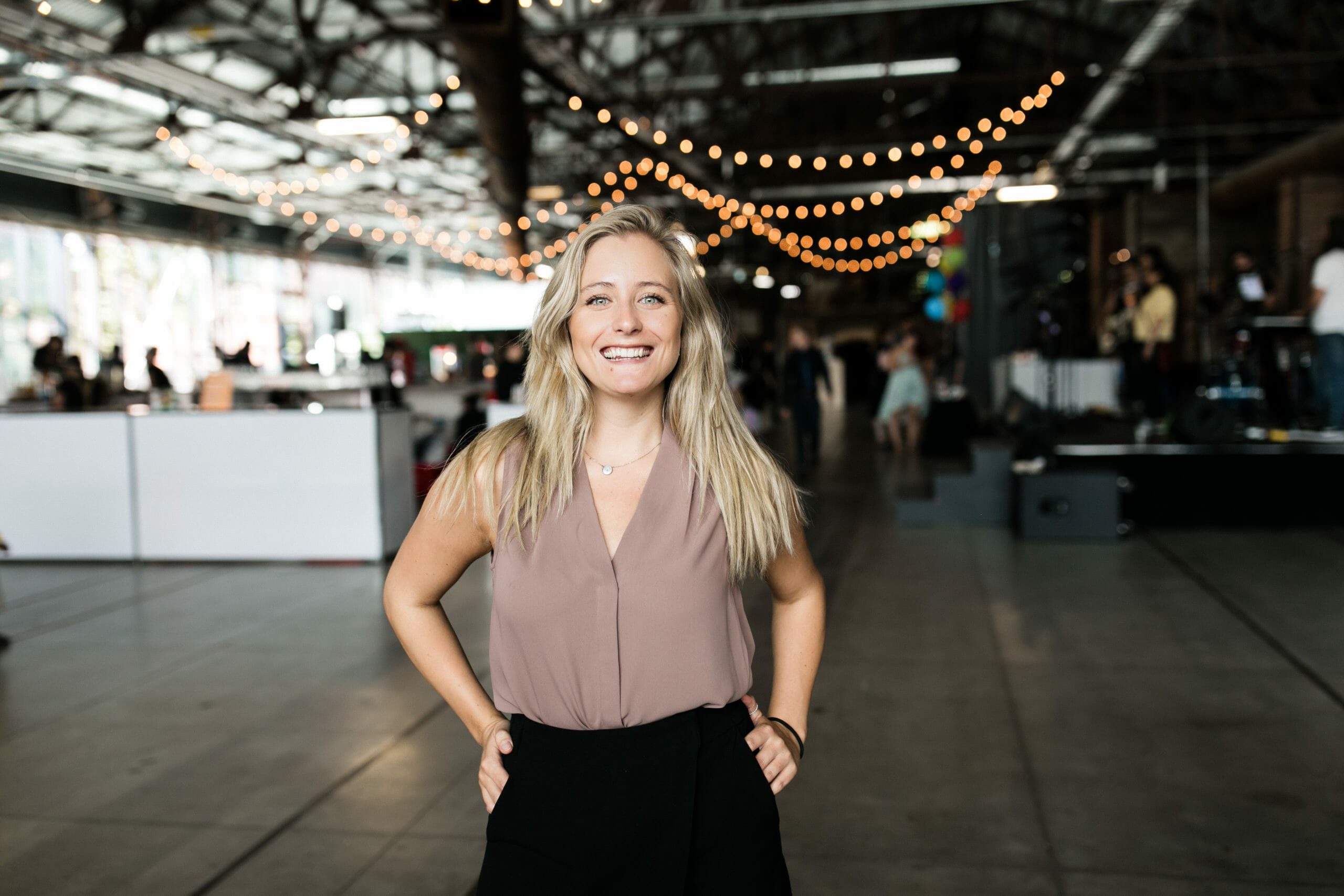 Congratulations to Landon & the other winners!
---
Press Release
---
TORONTO — KML has unveiled the winners of its Top-30-Under-30 program, which celebrates and recognizes future generations of hospitality leaders who are and will continue to make a difference. This year's recipients, representing both restaurants and hotels from across Canada, were chosen based not only on job performance, but also their leadership or leadership potential and their professional and/or industry-related volunteer work.
"It's both gratifying and inspiring to see the high calibre of young winners in this year's Top -30-Under-30 competition," says Rosanna Caira, editor/publisher, KML. "Every year, the bar for excellence continues to be set higher. It certainly bodes well for the future leadership of the foodservice and hospitality industry."
In April 2019, KML announced it would take over production of the annual program from the Ontario Hostelry Institute (OHI), following the passing of Charles Grieco, former president of the OHI. It also announced it would take the program national for the first time in its 14-year history.
"We're thrilled and humbled to have the opportunity to do so and we're proud to continue recognizing tomorrow's leaders who undoubtedly will make the industry more vibrant, more successful and more socially and ethically relevant," says Caira. "We look forward to keeping our readers updated as to how the program will evolve in the future, but one factor will remain constant: by strengthening the Top 30 Under 30, we'll continue to honour the memory of the man who made it all possible — J. Charles Grieco."
The awards reflect KML's mandate to provide educational support and programs for future generations to succeed. They promote self-esteem and pride for young professionals and provide exemplary role models for young professionals forging careers in the foodservice and hospitality industry.
The Top 30 Under 30 Awards will be presented on April 21, 2020 at the Sheraton Centre Toronto Hotel as part of KML's inaugural VISION 20/20 conference. Tickets are available here.
This year's Top-30-Under-30 winners are:
| | | |
| --- | --- | --- |
| Adam Haick | director of Asset Management | InnVest Hotels |
| Amanda Lemos | assistant director, Human Resources | Sheraton Centre Toronto Hotel |
| Anish Taneja | senior vice-president | Palm Holdings |
| Daniel Angus | junior sous chef | Langdon Hall |
| Duncan Chiu | director, Development | Coast Hotels |
| Emily Robinson | president, My World My Choice | University of Guelph |
| Erin Rolanty | assistant winemaker | Rosewood Estates Winery |
| Isabelle Herington | revenue manager | Fairmont The Queen Elizabeth |
| Jane Suh | general manager | Oliver & Bonacini Hospitality |
| Jessica Colvin | sales and event specialist | Drake Hotel Properties |
| Justin Tse | sous chef | Atelier Restaurant |
| Karla Gomez | Food & Beverage Service manager | Chelsea Hotel |
| Landon Logie | Events manager | Culinary Tourism Alliance |
| Lukas Vallée Valletta | director of Front Office, Royal Service and Reservation | Fairmont Le Manoir Richelieu |
| Madison Vine | Events manager | Andrew Peller Ltd. |
| Marvin Palomo | chef de cuisine | 7 Enoteca |
| Megan Van Der Baars | Social Media manager | Fairmont Royal York Hotel |
| Meghan Pratt | Human Resources manager | Omni King Edward Hotel |
| Nick Yuli Lin | sous chef | Constantine Restaurant |
| Pallavi Misra | restaurant manager | Imago Restaurants Inc |
| Paul van der Merwe | commercial winemaker | Arterra Wines Canada |
| Peter Keith | co-owner/GM | Meuwly's |
| Raffaele Ventrone | chef de cuisine | Bar Buca Eglington |
| Rafael Covarrubias | executive chef | Hexagon Restaurant |
| Ryan Zanette | business manager | Nicholas Pearce Wines Inc. |
| Steven Gambee | assistant general manager | Oliver & Bonacini Hospitality |
| Suraj Gupta | Chief Investment Officer | Easton's Group of Hotels |
| Tina Chan | Events manager | Westin Harbour Castle |
| Tina Tang | pastry chef | Predator Ridge Golf Resort |
|  Tom Beckett | vice-president, Vancouver | HVS |