This dish is part of the Savour Ontario recipe collection, created by top Ontario chefs for cooks at home. This delicious Wild Rice Custard Pudding is featured on the Hearthside Dining Room menu at Elmhirst's resort in the Kawarthas, and is a family recipe from MaryBelle Elmhirst. "This is a family favourite – for five generations this dish has been prepared and enjoyed at family gatherings. Indigenous peoples on Rice Lake harvested wild rice for centuries – local farmers traded produce and dairy for rice."
Sign up to receive the complete digital collection at: savourontarioathome.ca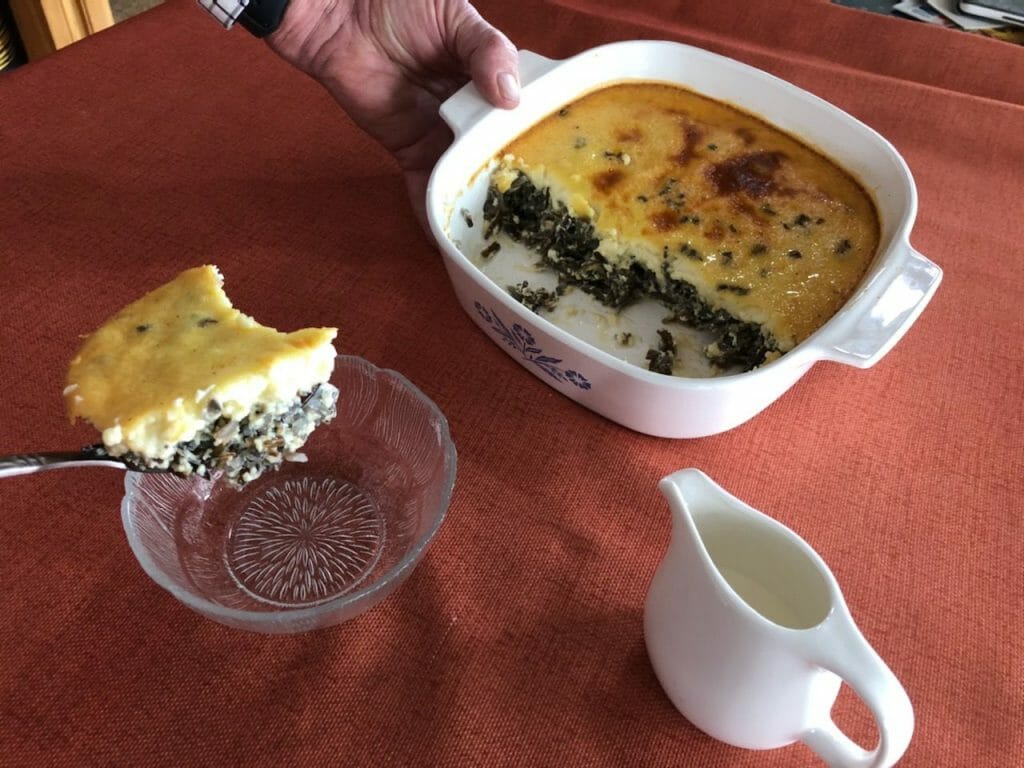 WILD RICE CUSTARD PUDDING
INGREDIENTS
1 cup wild rice
3 eggs
2/3 cup granulated sugar
Pinch of salt
1/8 tsp nutmeg
2 drops vanilla extract
2 cups half & half (10% cream)
INSTRUCTIONS
Soak rice overnight in a bowl of water.
Boil rice in salted water until rice opens per package instructions (change the water once). Drain.
Preheat oven to 350° F (180° C).
Beat eggs and sugar together until fluffy.
Add salt, nutmeg, vanilla and half & half.
Fold the rice into your mix.
In a square casserole dish, bake in water (suspend your casserole dish in pan of water) until top is golden brown. Serve warm with half & half gently poured over serving.