A third-generation apple grower from Grey County is this year's UPL Golden Apple Award winner. The UPL Golden Apple Award is presented annually to a recipient who has made outstanding contributions to the Ontario apple industry.
---
The award was presented to Tom Ferri of TK Ferri Orchards on February 22, 2022
---
Tom Ferri and his wife Karen have been growing apples at T&K Ferri Orchards near Clarksburg since 2005. The Ferris have spent their life continuing their family's tradition – dateing back to the 1930s – growing some of the most flavorful apples in Ontario.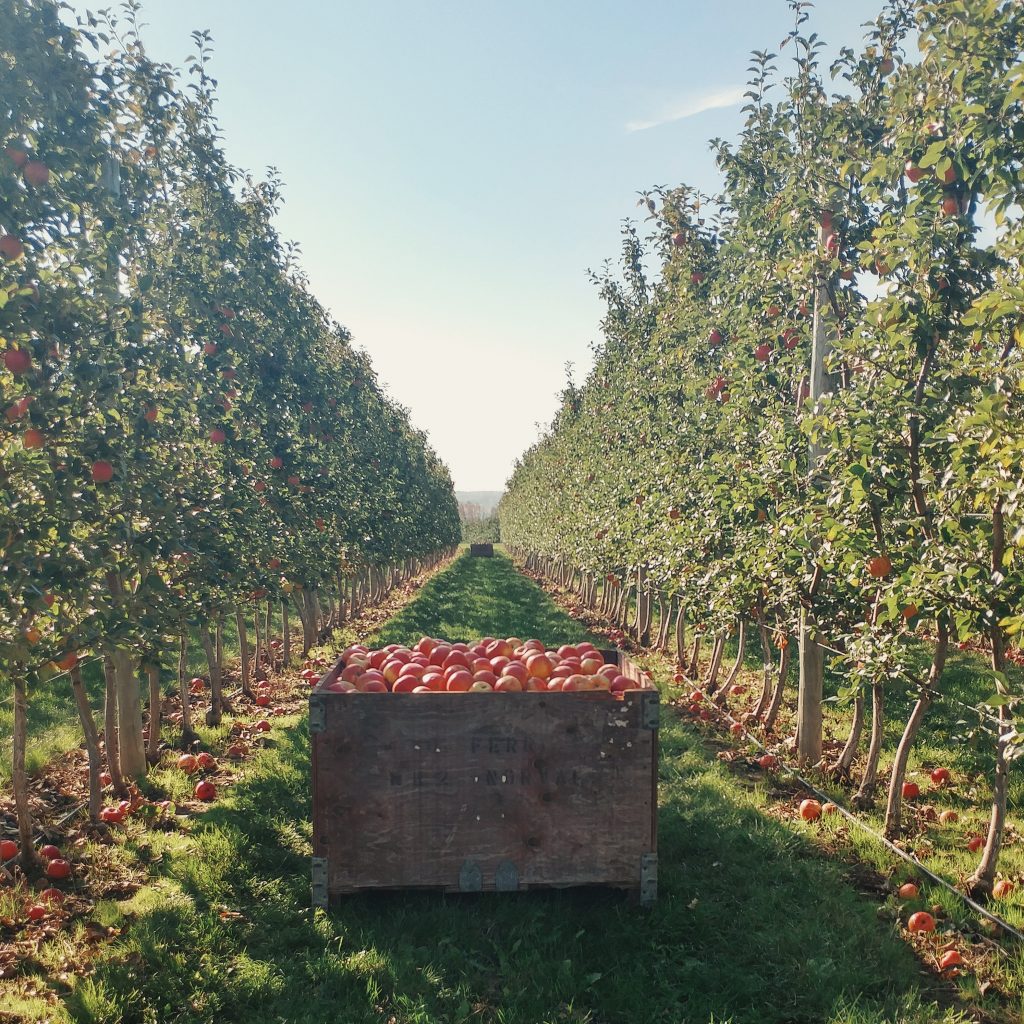 ---
"We want to grow apples, not wood" says Ferri – and he's no stranger to innovation and pushing the boundries of sustainable agriculture. A graduate of the University of Guelph, Ferri's orchard was the first in Ontario to have trickle irrigation, the first to plant Mutsu apples and was home to the province's first pick-your-own operation. He was also the first Ontario grower to plant a super spindle orchard with a tree density of 2,000 trees per acre. Today, TK Ferri Orchards holds approximately 2,500 to 2,800 trees per acre on the Grey County property.
Along with on-farm pressed Grandad Jack's Apple Cider, a variety of hand-picked apples are available at this Feast On Certified spot. In season, varieties include Honey Crisp, Mac, Mutsu, Ambrosia, Gala, Cortland, Golden Delicious and a TK Ferri exclusive, Bay Beauty.
Congratulations Tom!